Mad Hatter Day is officially upon us! October 6th is the day dedicated to our most favorite milliner. In a world often bound by conventions and expectations, the Mad Hatter represents the freedom to be authentically and outrageously oneself. People yearn to don his oversized hat and mismatched attire, to dance a frenetic futterwacken, and to engage in absurd conversations that defy logic and reason. His tea parties, marked by their perpetual chaos and whimsy, beckon us to release our inner eccentricities and celebrate the kaleidoscope of our individuality.
Moreover, the Mad Hatter teaches us the value of embracing the present moment, no matter how bewildering or absurd it may seem. He reminds us that life's journey should be a delightful, unpredictable adventure filled with laughter and imagination.
Celebrate Mad Hatter Day by inviting the Hatter's spirit into your life through whimsical purchases that echo his eccentricity. These fun and exciting purchases not only commemorate the day but also remind you to embrace creativity, individuality, and the delightful madness of life. It's a whimsical journey that lets you channel the Hatter's charm, sparking imagination and a touch of Wonderland in your everyday adventures.
---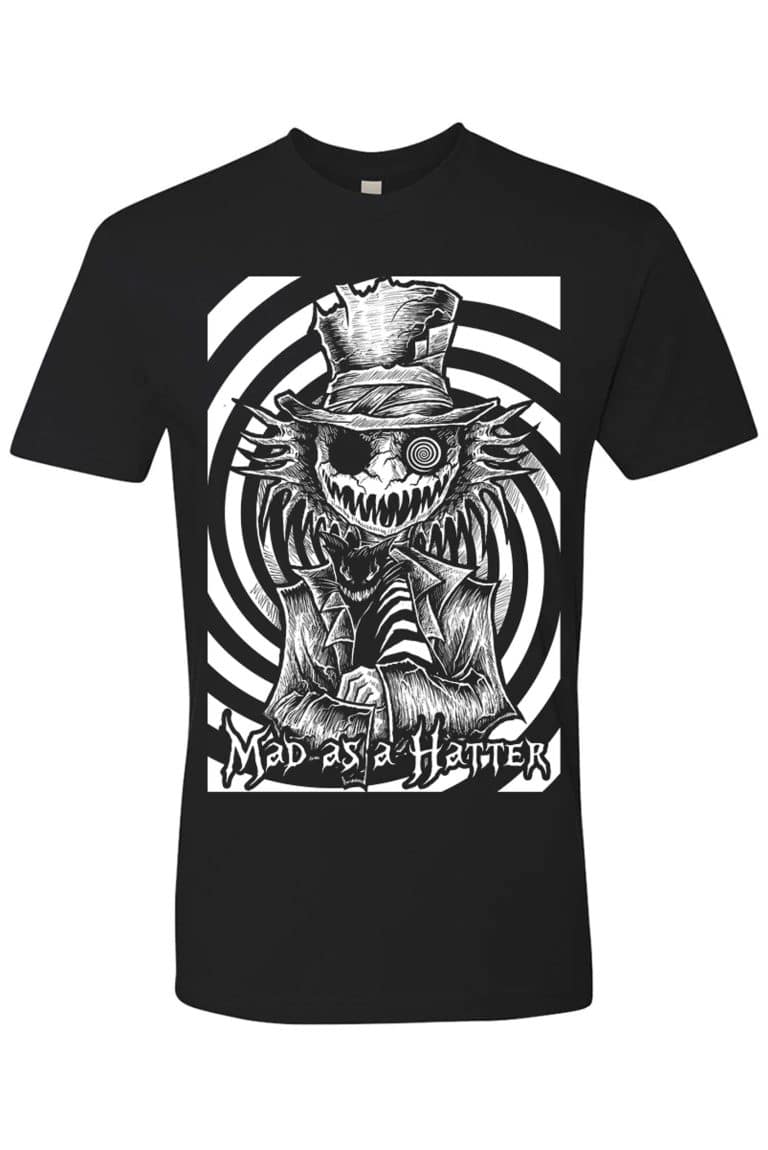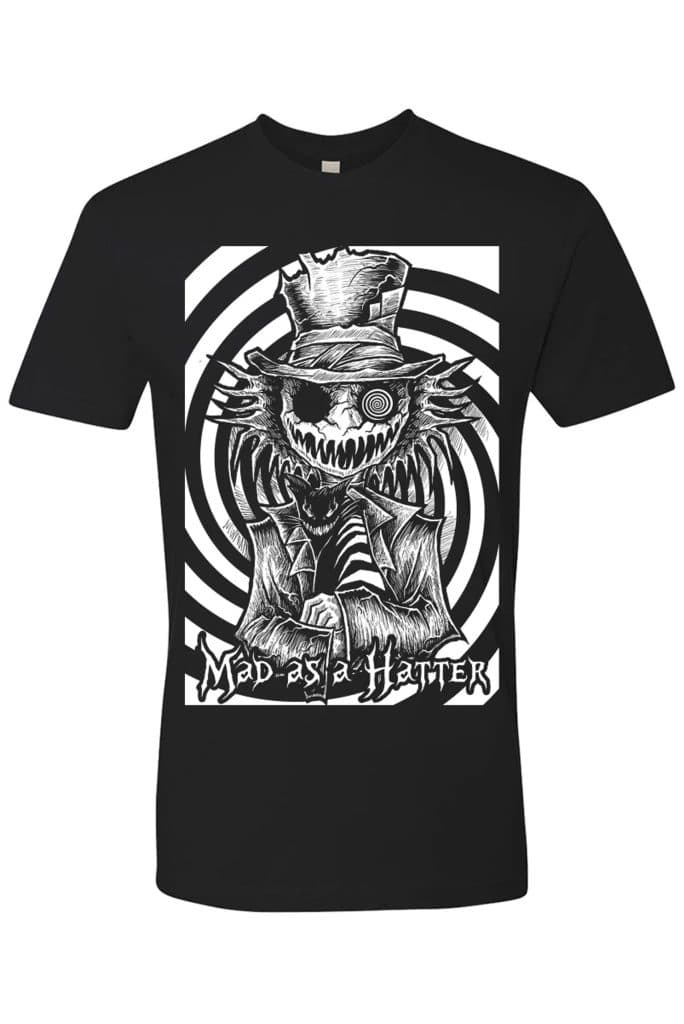 Purchasing a spooky Mad as a Hatter Tee for Mad Hatter Day is a brilliant fusion of whimsy and Halloween spirit. This unique tee allows you to blend the eccentricity of the Mad Hatter with the spooky ambiance of October. It's the perfect way to celebrate both occasions, adding a touch of Wonderland madness to your Halloween festivities.
The tee becomes a conversation starter and a statement of individuality, making you stand out in the sea of traditional Halloween costumes. It's a creative and fun way to embrace the whimsical side of life while embracing the spookiness of the season, truly making Mad Hatter Day memorable.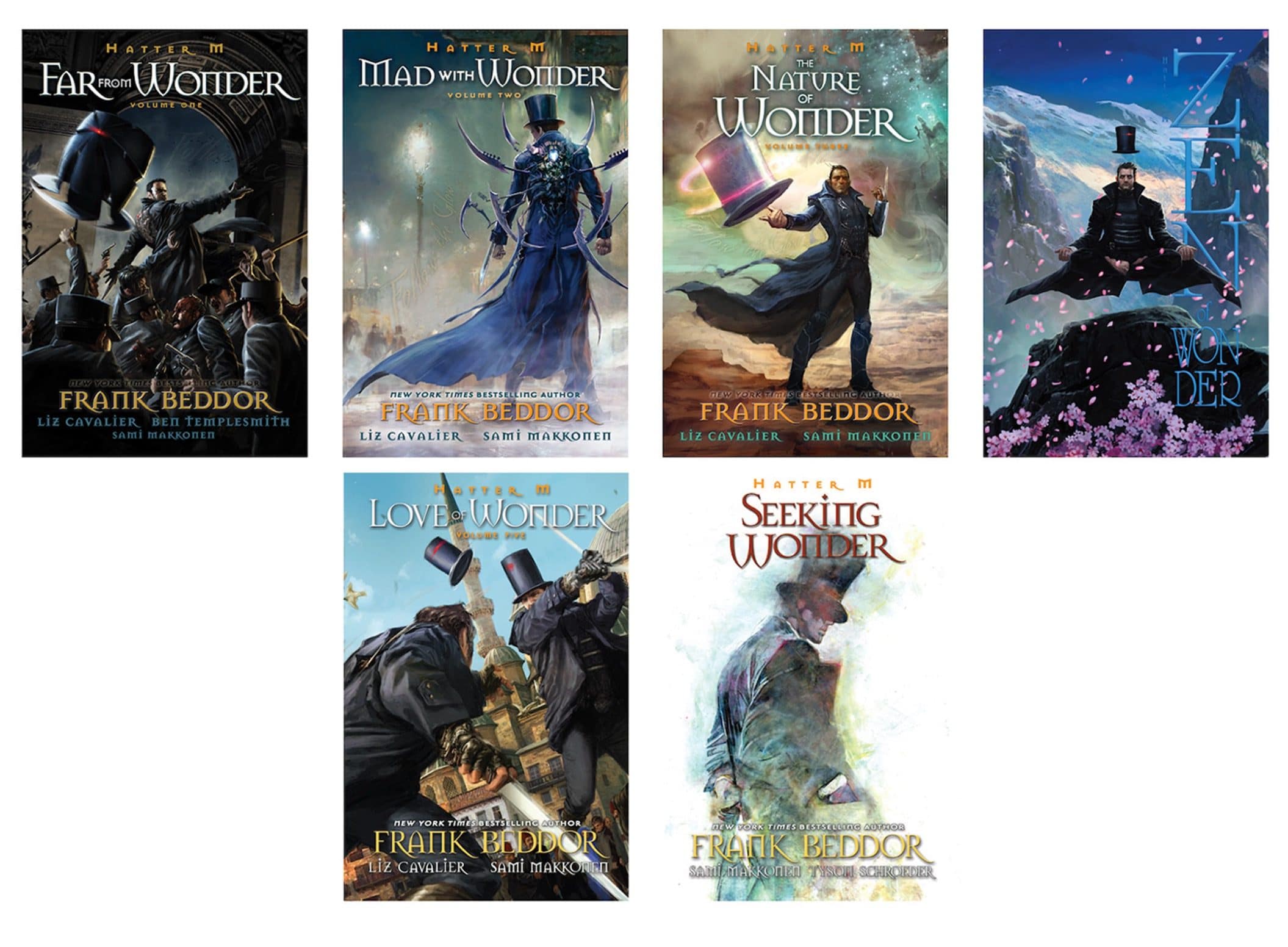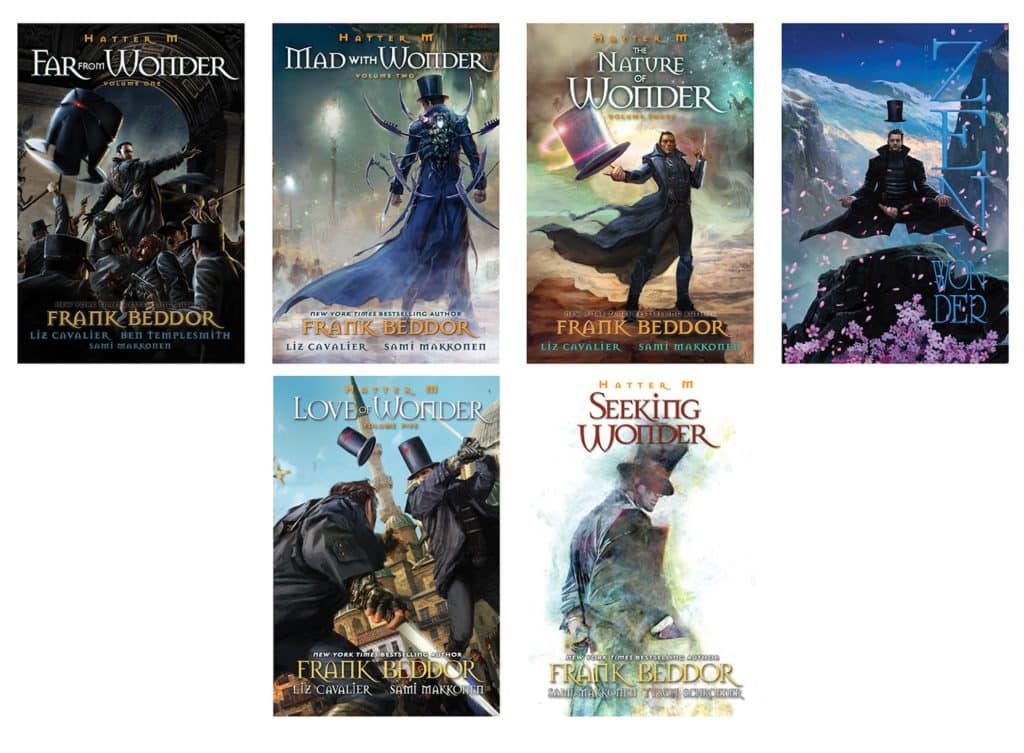 The Hatter M Graphic Novel Bundle, on sale for Hatter day, is an enticing gateway to a mesmerizing world of storytelling and visual artistry. This bundle immerses you in the captivating adventures of Hatter Madigan, expanding the truth behind Lewis Carroll's Wonderland universe in beautifully illustrated detail. By purchasing it, you're not just acquiring a set of graphic novels; you're investing in a journey through the surreal and imaginative realm of The Looking Glass Wars carefully crafted by Frank Beddor.

You'll traverse Wonderland's enchanting landscapes, encounter whimsical characters, and delve into Hatter's complex narrative. It's an opportunity to relish the fusion of literature and art, all while enjoying a fantastic deal. Don't miss out on this chance to own a piece of Wonderland's magic.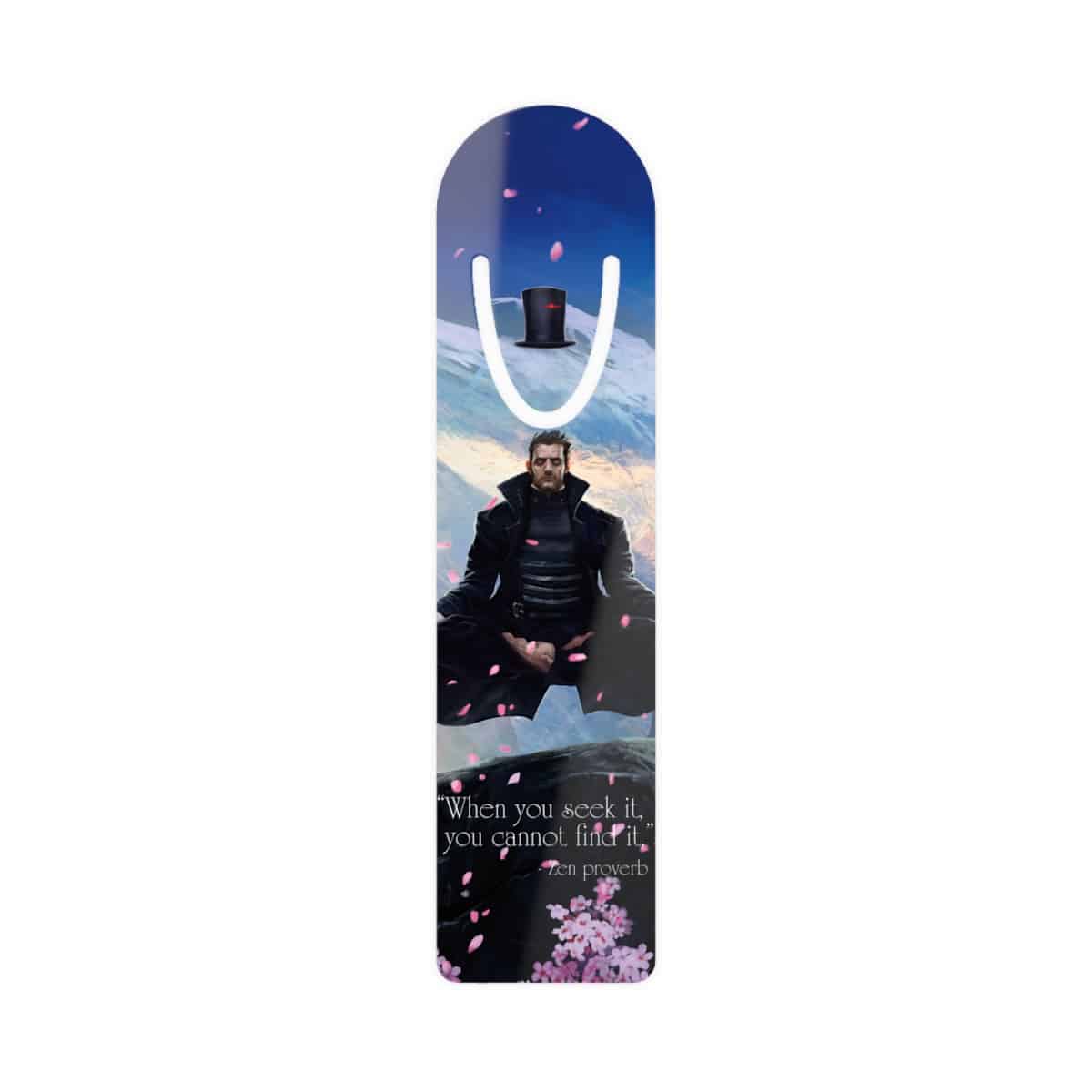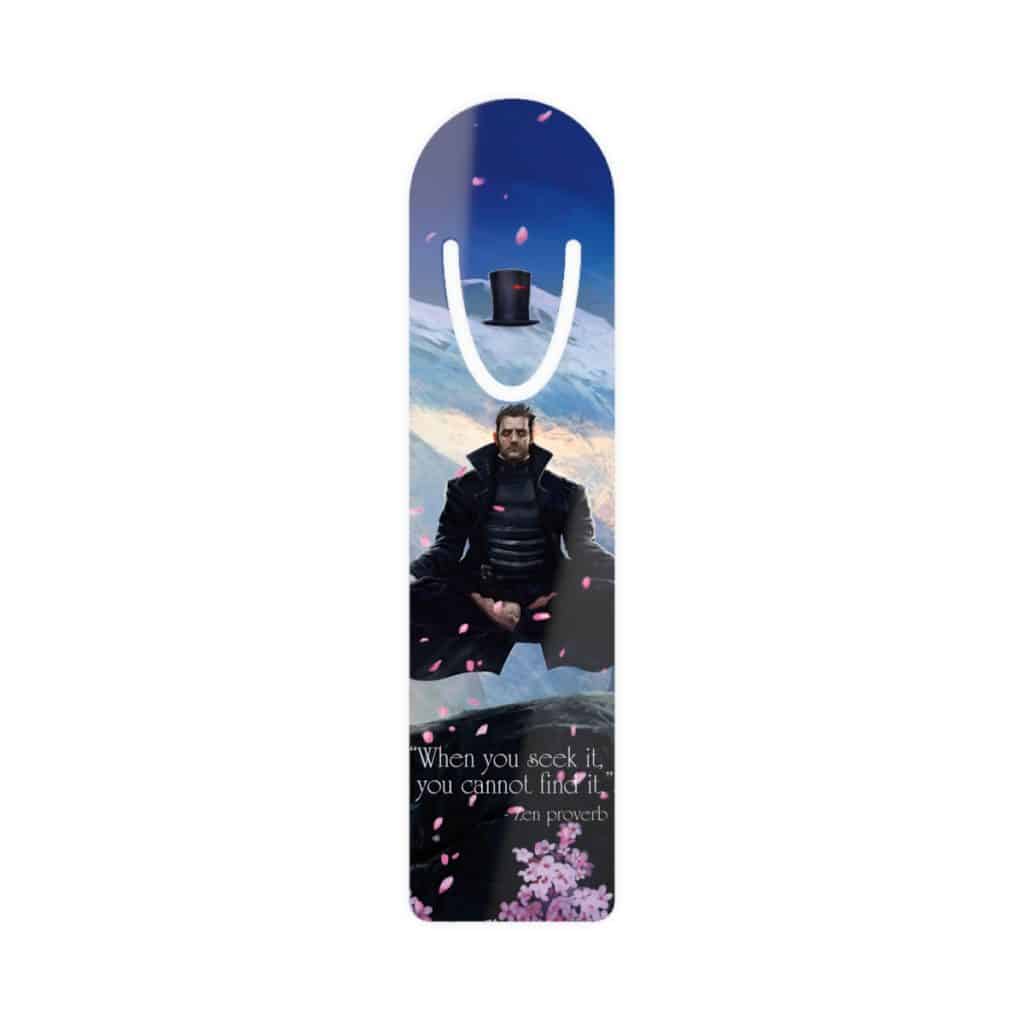 If you partake in the wild adventures of Hatter M. you are going to need this handy bookmark. Adorned with the iconic imagery of Hatter Madigan in his zen lotus pose, adds a touch of delightful eccentricity to your reading experience. It serves as a reminder to embrace creativity, imagination, and to relax your mind in your pursuits.
Whether you're immersed in a gripping novel or exploring the depths of a philosophical text, this bookmark is a charming companion that encourages you to pause, reflect, and savor the present moment, just as Hatter Madigan would amidst the chaos of Wonderland. It's not just a bookmark— it's a piece of Wonderland magic in your hands!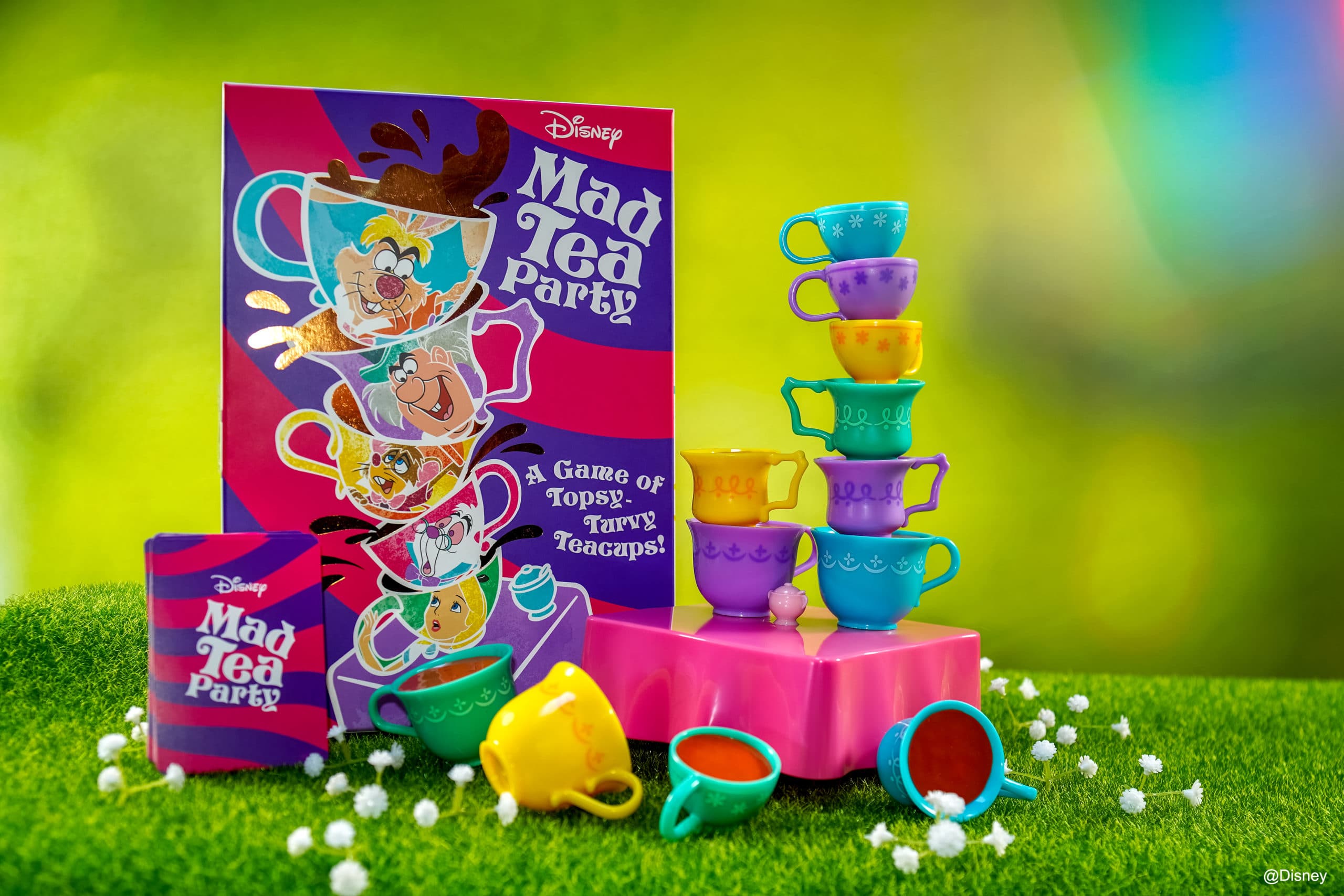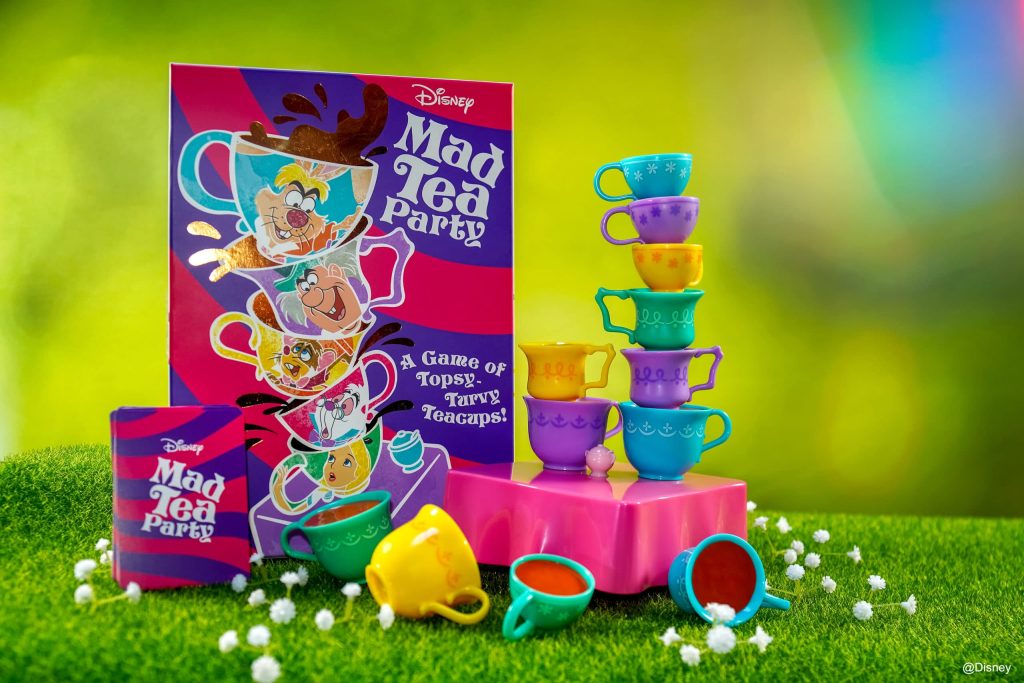 Purchasing Disney's Mad Tea Party Tabletop Game is like bringing a slice of Wonderland into your home. This board game combines the whimsy of Disney with the charm of Lewis Carroll's creation. It offers a chance to immerse yourself in the fantastical world of the Mad Hatter, Queen of Hearts, and Cheshire Cat.
With its intricate design, bright artwork, and gripping fast-paced gameplay, it provides hours of family-friendly entertainment. It encourages strategic thinking, fosters healthy competition, and sparks laughter as players navigate their way through the topsy-turvy. It's a magical journey into the heart of Wonderland, perfect for Disney fans and board game enthusiasts alike.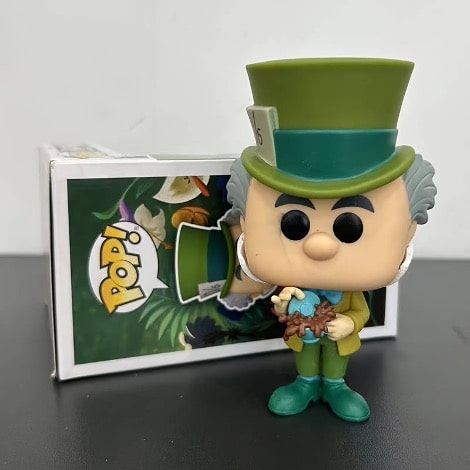 Purchasing a Mad Hatter Funko Pop to celebrate Mad Hatter Day is a delightful choice for collectors and fans alike. This miniaturized, meticulously detailed figure captures the essence of the iconic character from Lewis Carroll's Wonderland. It serves as a quirky reminder of the spirit of eccentricity, imagination, and unbridled joy, which the Mad Hatter embodies.
Display it proudly, and let it become a conversation starter, inviting others to share in your appreciation for Wonderland's madness. Plus, as a collectible item, it carries a certain charm and value that can grow over time. On a shelf with your collection, adorning a desk, or even treating the tea table – there's nowhere this Funko wouldn't be perfect.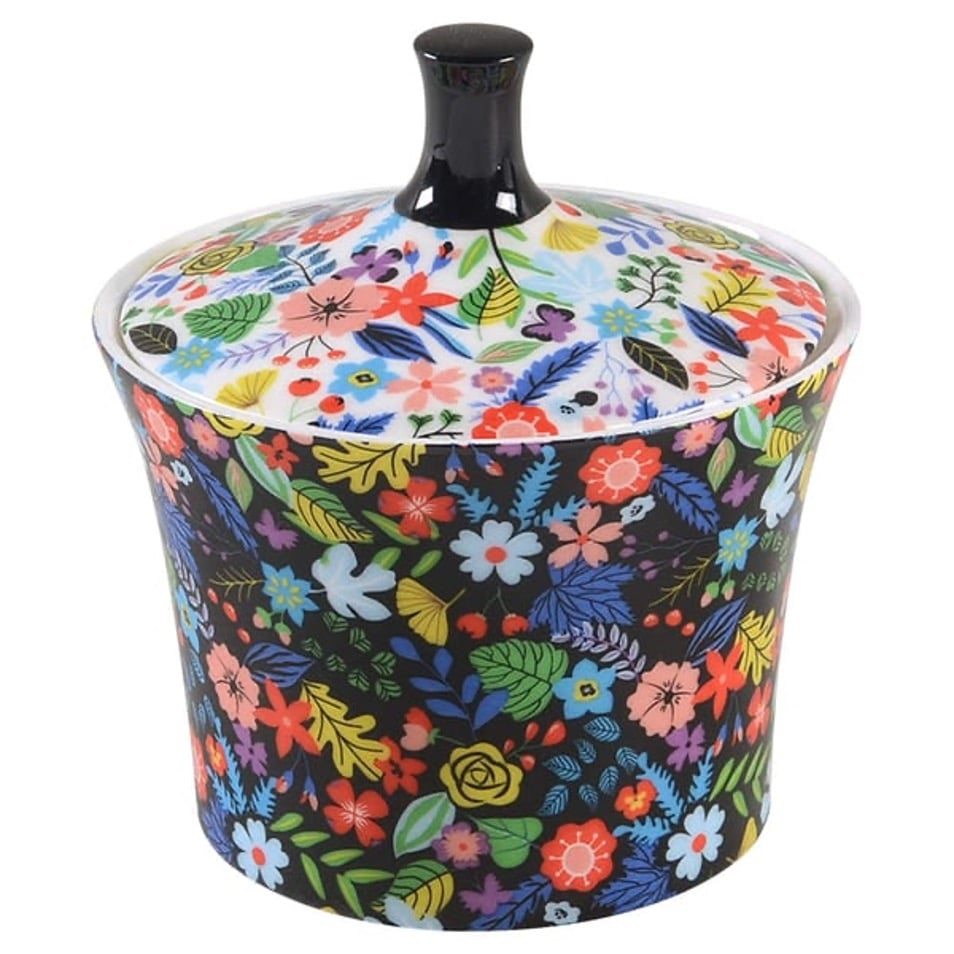 What Hatter Day would be complete without tea time? And, what tea party is complete without sugar? This Mad Hatter Sugar Bowl from Gracie Bone China is essential, embodying the spirit of whimsy and tea-time merriment. It's not just a functional item; it's a symbol of camaraderie and eccentricity.
As you gather 'round for your own mad tea party, this sugar bowl becomes a centerpiece, invoking the enchanting chaos of Wonderland. It invites friends and family to join in the revelry, pouring sugar with abandon and stirring creativity with each spoonful. Crafted with exquisite bone china, its elegant and nuanced Mad Hatter design adds a touch of enchantment to teatime. It's not just a sugar bowl; it's a charming piece of functional art that elevates your tea experience.
Teatime may require some snacks – take a walk on the wild side, leave the tarty tarts behind and go for something a little more spicy! A bottle of Mad Hatter Hot Sauce is like adding a dash of Wonderland's eccentricity to your culinary adventures. This "super-condiment" isn't just any hot sauce; it's a versatile flavor enhancer that transforms every meal into an unusual experience. Its universal appeal means it pairs seamlessly with a vast array of dishes, from steaks to pork, chicken to fish, and even eggs.
The Mad Hatter Hot Sauce isn't just about heat; it's about elevating your taste buds with a unique blend of flavors. Its zesty, tangy, and spicy profile adds depth to your meals, making them truly memorable. By adding Mad Hatter Hot Sauce to your Mad Hatter Day celebration, you're not only embracing the spirit of whimsy but also elevating your culinary creations to an entirely new level. It's a must-have condiment for the mad amongst us!
---
Hopefully, you found some exciting accessories for your Mad Hatter Day – and if you want more, be sure to check out the Hatter Day Sale on Frankbeddor.com!
---
Meet the Author: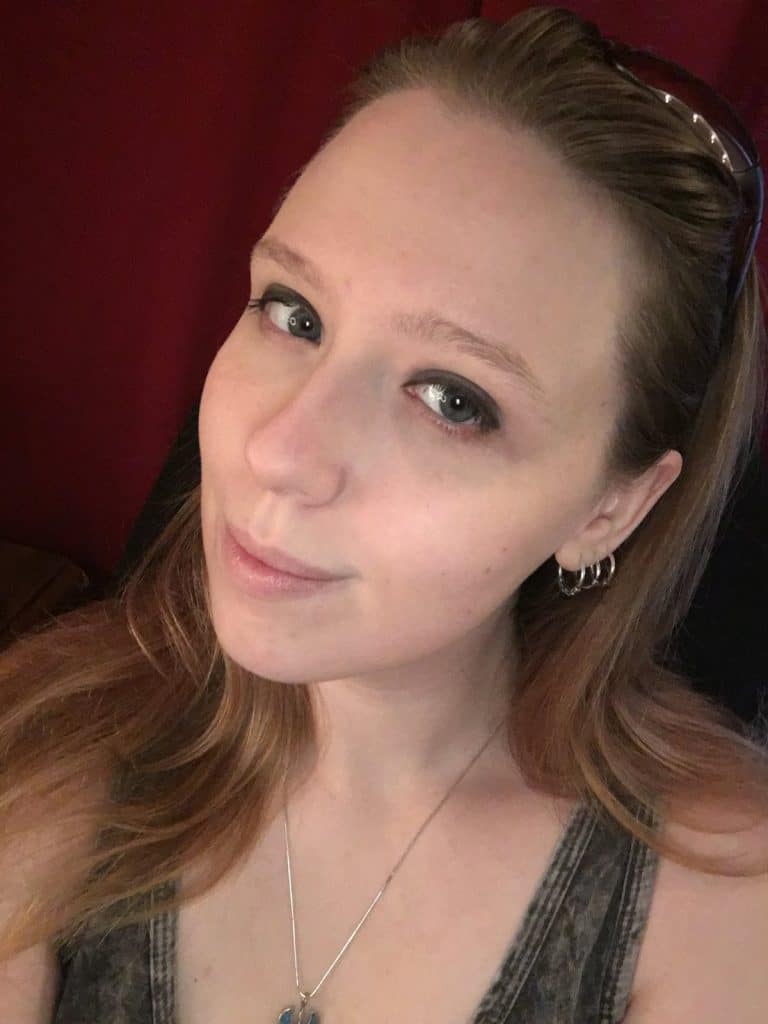 After cutting her teeth in live sports television production and scripted independent features, Sarah transplanted from her native state of Indiana to LA where she earned her MFA from the American Film Institute Conservatory. She specializes in genre fusion storytelling, with an insatiable devotion to producing high-quality, character-driven sci-fi. She works at Automatic Pictures as Head of Development where she has continued to sharpen her eye for premium content creation.