Redd stalks the imperial hallways, convinced that Alyss is plotting an attack and impatient for The Cat to return with her actual head. Learning of Hatter Madigan's reappearance, Redd decides—in contrast to the common wisdom of coaches everywhere—that the best defense is an aggressive offense.
On Earth, unable to ignore her memories but still suppressing most of her past, Alice begins to question her history. Where did she come from? Why are her recollections of "fictitious" Wonderland the only ones she possesses from her earliest years?
Alice seeks out Lewis Carroll, intuiting that her estrangement from him is relevant and that he can provide answers. But Carroll tells her what she least wants to hear—that her terrible nightmares and visions, the same ones he had long ago turned into nonsense and published in an effort to help her overcome what he believed to be her traumas as an orphan—well, everything in them is (or was) real. Just as she had insisted, they were when a little girl. He knows this because he's met Hatter Madigan—the real Mad Hatter.
The acknowledged truth of Alice's past only burdens her further. Every day, she's pressured by her family to conform to the traditional role of a woman in Victorian society (marriage, children, passivity). Every day, she contends with Jesus Jones' gang for the theater (the site of her orphanage). And every day, the crown acts as a stealth wedge attempting to drive her and Prince Leopold apart.
It's always easier to give in, and we might think that Alice's life would be less troubled were she to accept a proposal of marriage and forget her do-gooder ambitions. We'd be wrong. Prince Leopold, defying his overbearing mother, proposes to Alice, and buffeted on all sides by responsibilities, other people's hopes and expectations, she goes into something of a tailspin.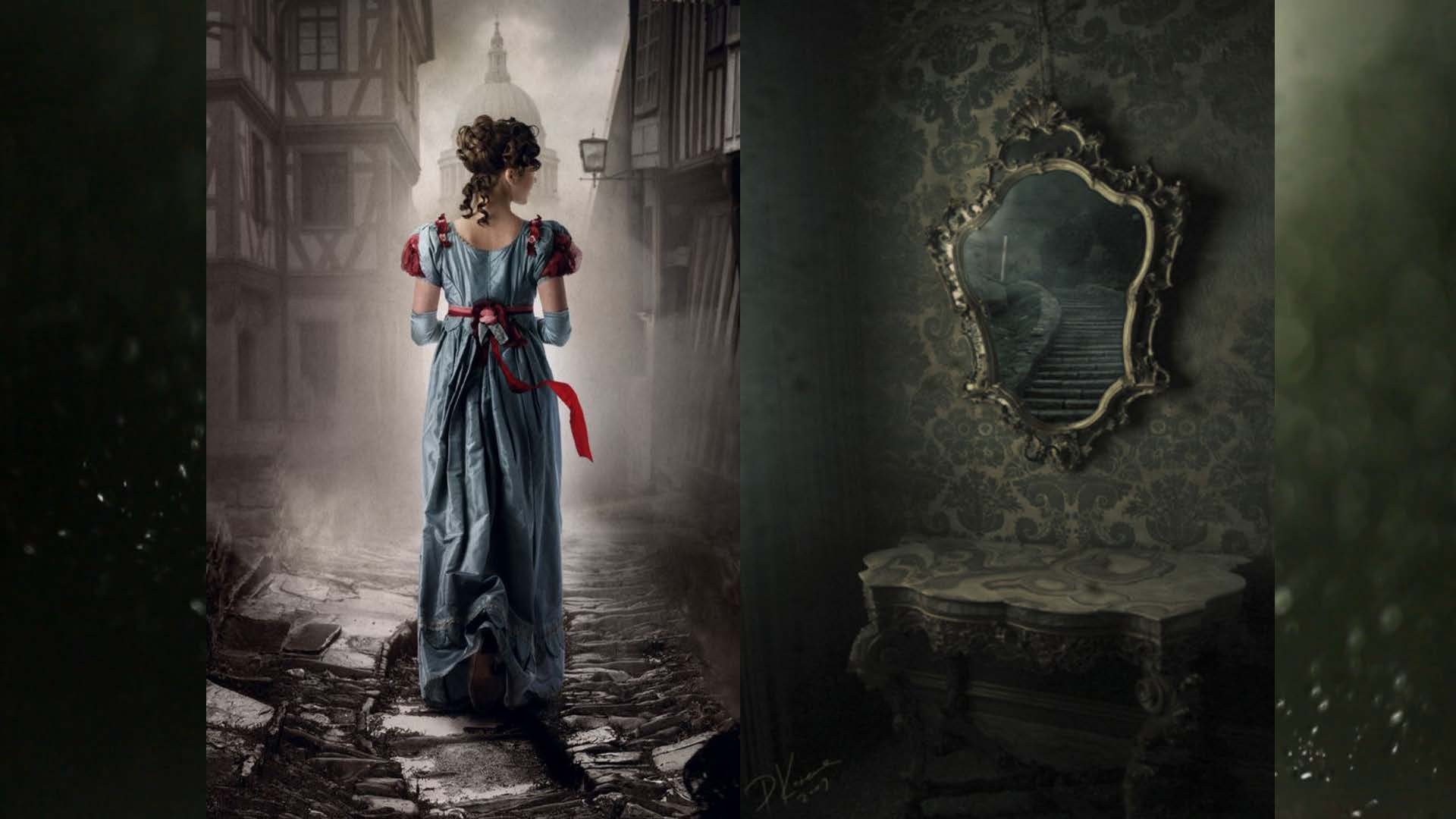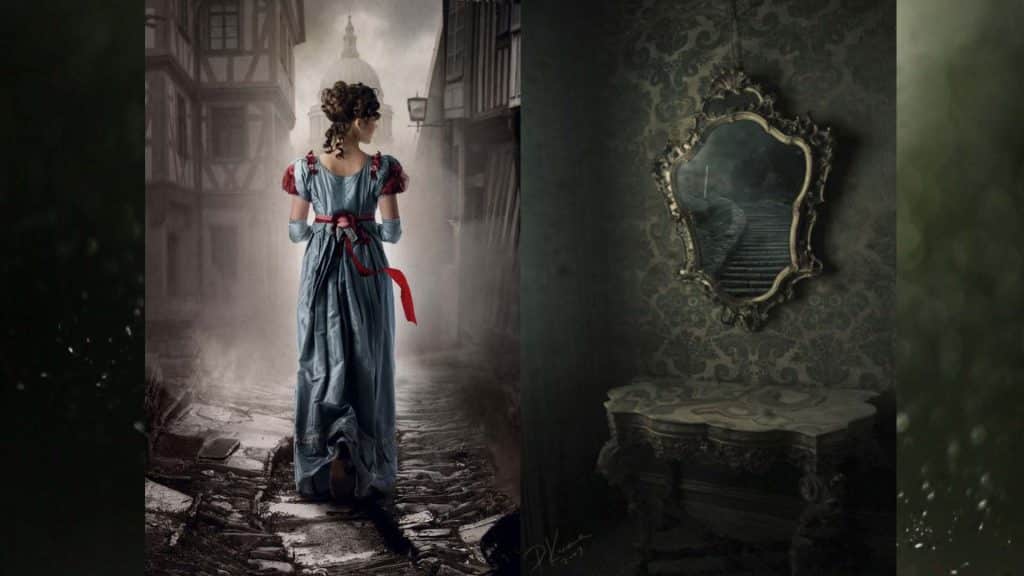 She puts off answering Leopold, knowing that, though she loves him, agreeing to become his wife will have negative implications for her work with orphans. She's no longer naïve enough to think that the queen shares her enthusiasm for improving the children's welfare. Nor is she unaware that the queen judges her to be an uppity no-name who's grown from a foundling to mistakenly acting as if a woman can make her own decisions, conduct business, etc.—i.e., do everything a man can do.
Disappointed but gallant, the gentleman suitor Hargreaves waits tactfully for Alice in the wings, but the pressure from her family intensifies. Marriage to a royal would significantly raise the Liddells' standing in society. Adding to Alice's stress, Jesus Jones' gang burns down her recently opened orphanage.
"They want me to return to Wonderland and take up the throne?" Alice mourns to her reflection in a looking glass. "Me? When everything I touch falls apart. What kind of queen could I possibly be?"
Queen Genevieve materializes in the quicksilver. "A warrior queen," she says, then vanishes.
It's not enough. Or maybe it's all too much. As Alice once did when a child, she vows to put aside the memories and passions that prevent her from getting on well in our world. She will embrace, more than ever, her adopted role as a Victorian woman, albeit a privileged one; she agrees to marry Prince Leopold.
In Lewis Carroll's Adventures, Alice falls down a rabbit hole into a kaleidoscopically absurd Wonderland. In reality, Wonderland erupts into our world and there's nothing absurd about it.

The royal wedding between Prince Leopold and Alice is our season's last major set-piece. The Cat, having assumed the life of one of his aristocratic victims, has been invited and intends to finally separate Alice's head from her body, though he's wistful; murdering her will mean an end to the fun he's been having, a return to Redd in Wonderland. But Hatter, unwilling to leave Alice alone longer than necessary, is also at the wedding, and when The Cat makes his move, Hatter steps up to defend his princess. It's a vicious fight, and the otherworldly abilities of the combatants leave everyone dumbstruck. But not Leopold; he who spent his childhood coddled as a hemophiliac, who has dreamed of a life of action, intercepts a blow meant for Alice—a blow that looks to be fatal.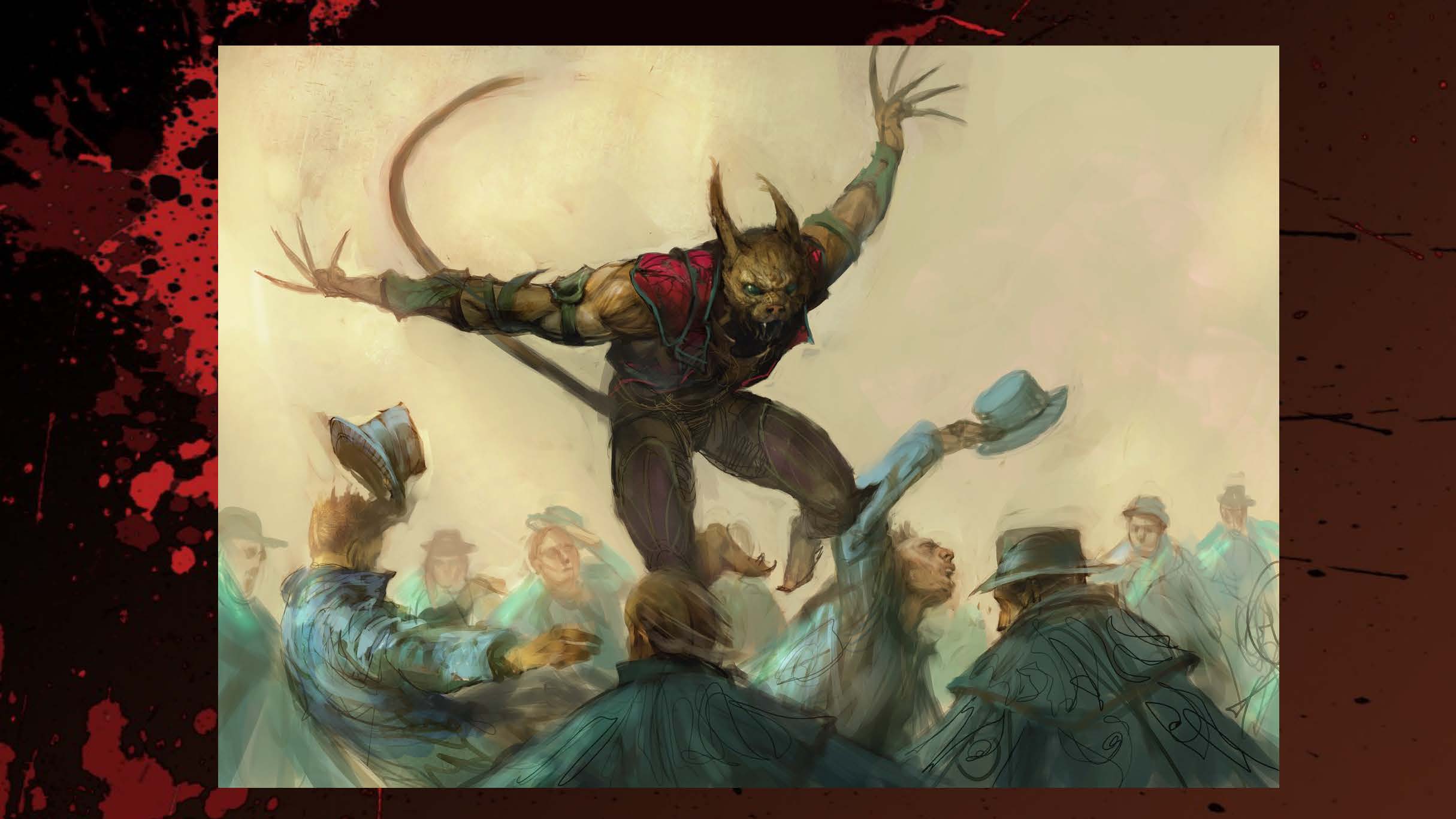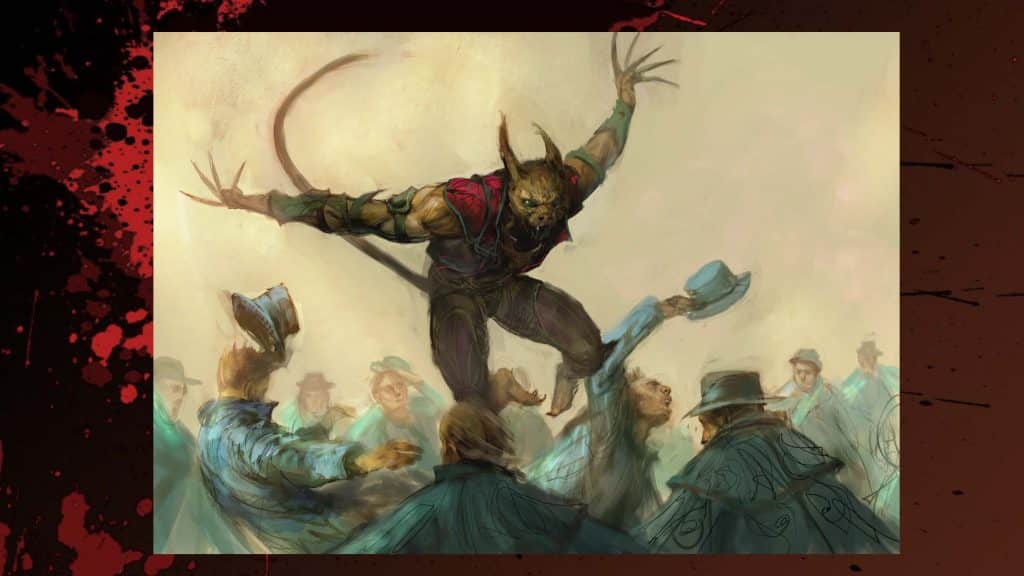 Alyss issues her first command: Hatter must take Leopold to Wonderland, where only the power of imagination can save him.
Hatter's mind reels back to when Queen Genevieve ordered him to leave her and save Alyss. And now Alyss is asking him to leave in order to save Leopold? He's on the verge of refusing when…
Dalton's betrayal comes to the fore as a swarm of Redd's card soldiers invade the proceedings (some of the soldiers traveling through The Pool of Tears wound up in far-flung locales, providing a moment of levity). Dalton, it turns out, has been loyal to Redd all along, having sent word to her about Alyss's precise whereabouts, and she has tasked him with overseeing the princess's elimination. Surely, Redd had sneered, Dalton, The Cat, and her top hand of card soldiers could manage to kill an inexperienced girl?
But Hatter didn't come back to Earth alone. Dodge and a cadre of Alyssians engage against Redd's forces, and the sight of Dodge—Alyss's first/best friend—stirs something deep inside her. Redd's coup, the event that changed her life—and so many others'—forever, comes back to her in full…
We're with seven-year-old Alyss as Redd and her mercenaries storm the princess's birthday party—Redd wearing a gown of black, toothy roses and screaming "Off with their heads!" while bodies fall. We're with Alyss as she hides under a table beside ten-year-old Dodge and sees The Cat murder Dodge's father.
"No!" Dodge cries, charging at The Cat and getting swatted away, four parallel lines of blood marring his cheek.
We're with Alyss as she and Queen Genevieve are pursued down palace halls by The Cat, until—
Thwip! Hatter kills the feline assassin with a deft throw of his spinning hat blades. Genevieve urges the Milliner to take Alyss and go, to keep the princess safe so that she might one day rule Wonderland. Genevieve, her emotions barely in check, then tells young Alyss that no matter what happens, she will always be with her, on the other side of the looking glass.
With a hiss, The Cat (who has nine lives) regains life and pounces. Hatter scoops up Alyss and jumps into a looking glass. Within moments he and the princess are racing through woods to The Pool of Tears, chased by The Cat: the cold open.
Alyss remembers all of this acutely, its truth informing every cell of her being, while our season finale's massive, magical battle rages around her. Quigly, Hargreaves, and even Lewis Carroll fight to protect Alyss. How much of their protection she needs is up for debate, though, because she proves surprisingly adept in combat thanks to her waxing powers of imagination.
Amid the melee, Hatter is forced to kill the brother with whom he so recently reunited, and we end not with a victory so much as a mutual retreat.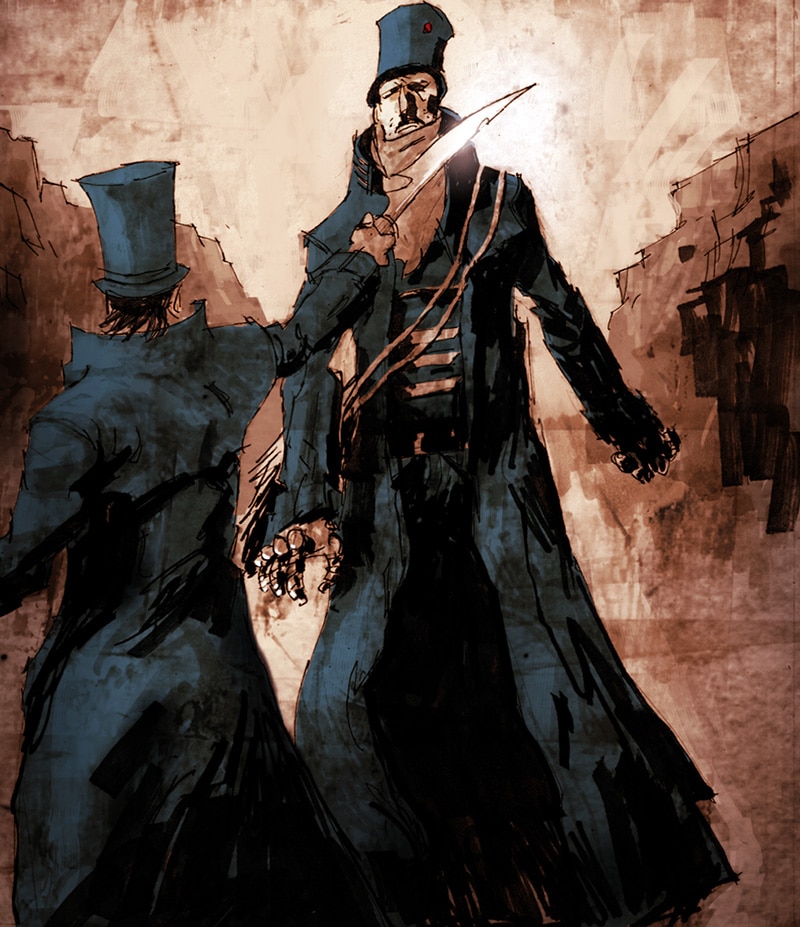 The Cat, with Dalton dead and Alyss proving too powerful for him, slips out of the fray and camouflages himself by murdering an ordinary Londoner, assuming his/her form. Hatter hurries to Wonderland with a dying Leopold. And Alyss's worry for her beloved does more to convince her to return to her birthplace than Dodge Anders' entreaties. In other words, she travels to Wonderland and joins the Alyssians, not because she's convinced that she's destined to battle Redd for the queendom but because of her love for Leopold.
Redd is, of course, enraged by the failure of her troops to do away with Alyss. She lashes out at the queendom, Dark Imagination bruising every corner of society. And the further Wonderland falls into a pit of corruption and violence, the more Earth does too. The only way to save both worlds is to rid them of Redd forever.
For Alyss to accomplish that, however, she'll need to assume the throne, which she can only do by navigating her Looking Glass Maze to realize her full imaginative power. And successfully navigating her maze, if she can locate it, isn't a given. Plus, there's much to be done along the way—card houses to unite, armies to raise, battles to wage.
But during a single season Alyss has transformed from Victorian social justice warrior to Wonderland Joan of Arc, the de facto leader of a rebellion that we'll track in LGW's second season, with the action taking place primarily in a world of rediscovery for Alyss—Wonderland, strange, familiar, home.
The war between Light and Dark Imagination is just beginning.
---
Read Part One of The Looking Glass Wars Season One Outline
Read Part Two of The Looking Glass Wars Season One Outline
---
For More on the World of the Looking Glass Wars:
Part One: Wonderland's Imagination Empowers
Part Two: Wonderland Beginnings
Part Three: Roadmap To Phantasia