As an amateur scholar and die-hard enthusiast of everything to do with Alice in Wonderland, I have launched a Podcast that takes on Alice's everlasting influence on pop culture. As an author that draws on Lewis Carroll's iconic masterpiece for my Looking Glass Wars universe, I'm well acquainted with the process of dipping into Wonderland for inspiration. The journey has brought me into contact with a fantastic community of artists and creators from all walks of life—and this podcast will be the platform where we come together to answer the fascinating question: "What is it about Alice?"
It is my great pleasure to have Nick Madonna and Lee Thomas join me as my guests! Read on to explore part 2 of a sampling of our conversation, and check out the series on your favorite podcasting platform to listen to the full interview. For the full transcript with exclusive content, join our private Circle community.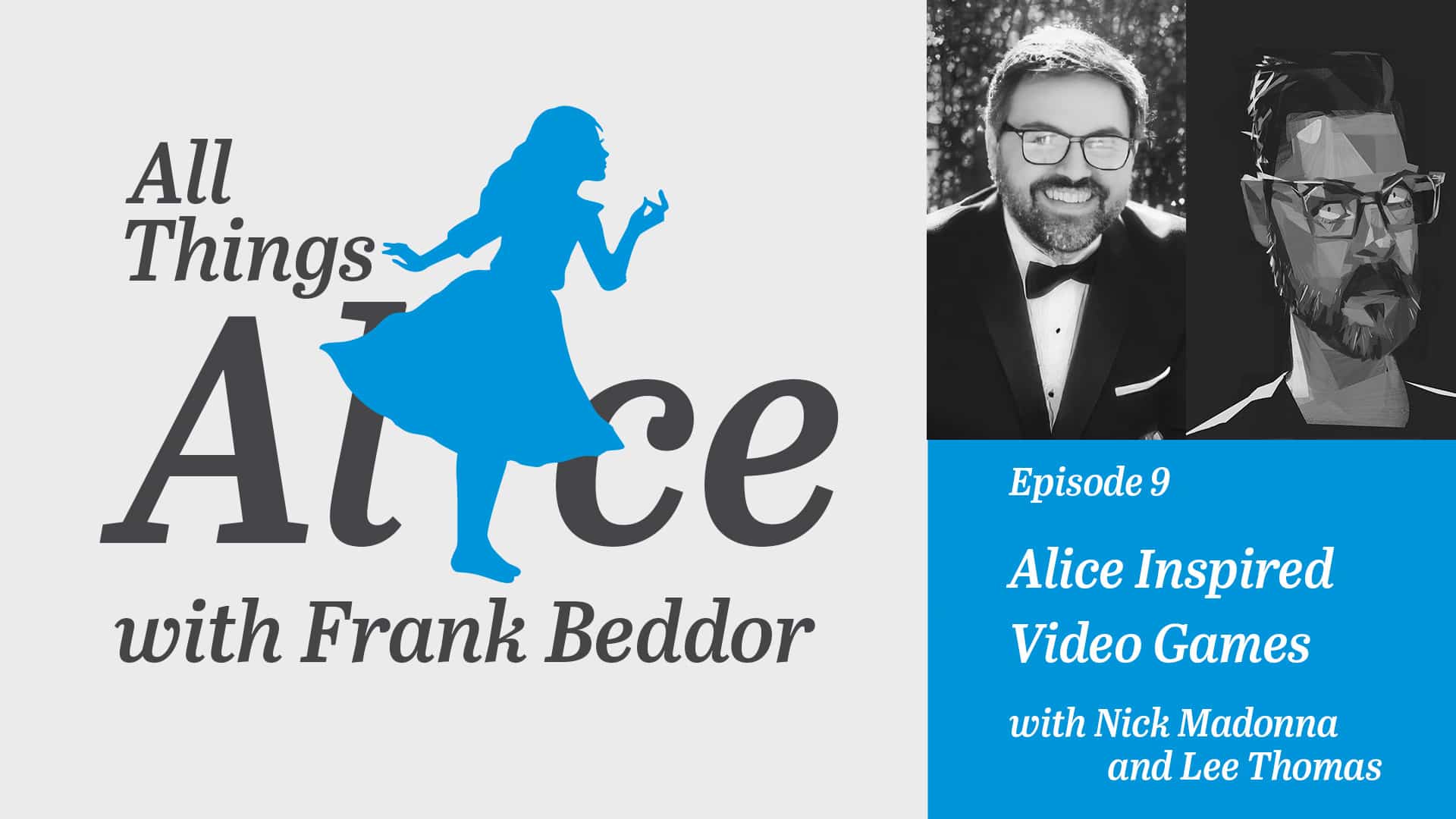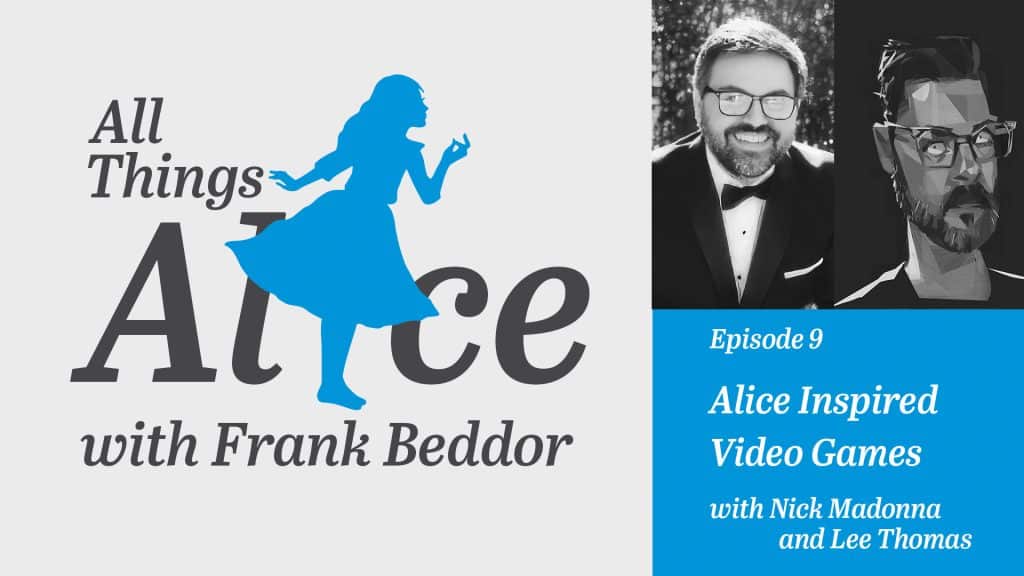 ---
FB:
Since my podcast is All Things Alice and it's about the intersection of Alice and pop culture, and you guys are game experts and creators, let's talk about games in pop culture. Right now, there's a lot of negative buzz about American McGee's Alice series. You've probably read about EA passing on doing Alice: Asylum, the third in the trilogy.
I've known American McGee since the first game came out and I knew the producer from Dimension who wanted to make it into a movie and I've always admired American McGee's independence. He's got a studio in Shanghai and I follow him on social media and I saw how much work and love he's put into this property and the sequel. Yet the parent company that owns it shut it down. There was a very visceral, very emotional response that he had to it, that he wanted to step away from games, and he wouldn't produce games.
Can you give us a sense of what that means? I don't understand how he put so much energy into that game to wait for EA to ultimately pass. Is that a development process? What is that?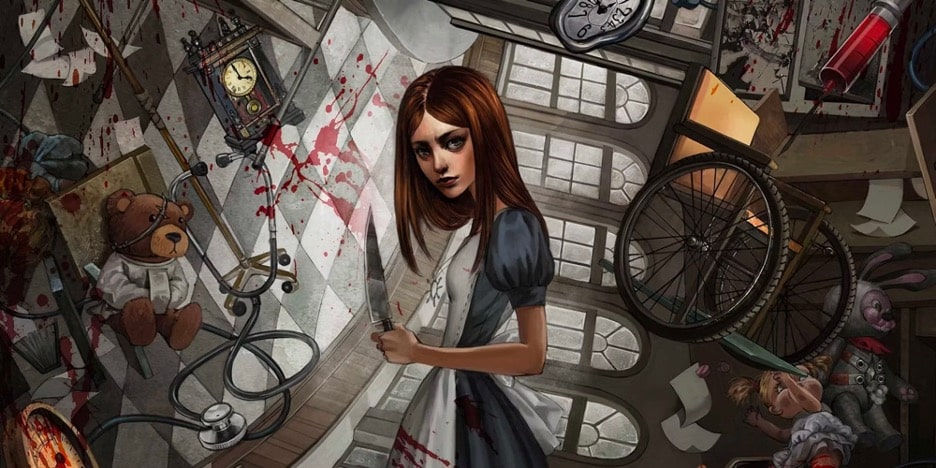 LT:
I think it's passion. Think about how many unrealized projects there are. David Cronenberg was going to do a Bond movie at some point. Jodorowsky was going to do Dune. The individual contribution and the fuel that has taken this idea to this absolutely epic place that we as creatives could look at and be like, "Holy shit, that's wonderful. I want to experience that." It's very different from a casual gamer or a casual cinema goer, going to the cinema on a Saturday night and, they're not going to look at a poster for Jodorowsky's Dune and think "Oh, that's nice. I'll take the wife to see that. That'll be an interesting two hours." They're like, "No, that's gonna be a spectacular mind-futz. I don't know what the hell that is." I think you have the same issue with games as well. This is driven a lot by fervent fans. Fans really cling onto authorship in games the same way they do for film.
I'm a huge fan of Tarantino films. I'm a huge fan of Peckinpah's films. I'm a huge fan of the Sam Raimi films. To the point where I've watched the stuff that everyone else says is bad. There's something in there I'm going to find that's absolutely brilliant. I think that that type of fan exists in video games as well. I think the difference is, the sense of authorship of video games is very, very different. Oftentimes, when you're building a video game, a lot of my lessons have always been about keeping thinking about the player. It's less about your vision, and it's more about their experience. It's a weird thing to flip-flop back and forward between.
American McGee's Alice: Asylum is huge and it looks beautiful. I can imagine it's going to be incredibly costly to do justice to that artwork. When we have games like God of War, Horizon, and Grand Theft Auto, where you can feel everything, touch everything, open everything, look inside and around, there's an expectation that you're going to want to do that to anything as beautiful as some of the concept work for that third game. But it's going to come at a cost. Even if you manage to find ways of cutting costs, work with smaller companies around the world, and find individual investors who really want to see that vision, you're still looking at around 50-60 million dollars to get to something that approaches what that pitch material suggests. If it can get there, it's going to be fantastic. If it doesn't get there, it's going to be a huge failure. With big companies like EA, or any company at the moment with a shareholder, they're looking for quick hits and revenue. They're looking for instant gratification or the knowledge that in two or three years, there's at least some kind of money coming back on that investment.
I think maybe it's just too big a project at this time to come out of nowhere. The bigger games we think about, The Last of Us, God of War, and Grand Theft Auto, quickly behind those are usually a very tight relationship with one of the big console manufacturers. Would God of War have worked without Sony? It's impossible to say. Probably yes, at least the modern iterations that have been done in the last few years.
But it's their console selling games. What I saw of the third game (Alice: Asylum) is that it's a console selling game, but it didn't have that relationship with the console manufacturers. I think that type of relationship could push the game over the edge. But I can understand why he wanted to retreat. We've all known and met, especially you Frank, will have met filmmakers who were banging the drum on a particular script or a particular project year after year after year, to the point where everybody in the industry is like, "Oh, yeah, I know that project." But the public doesn't and it just never happens for whatever reason.
There are as many games as there are films as there are books as there are albums. I think it's just part of the process. All of us here on the call can project forward, we can look at that concept material, and we can think about what that game is. We can enjoy it. We can know it. The work that's required to get it to be a reality is a lot and I think that maybe the appetite just wasn't there for that.
FB:
What do you think, Nick? Have you played that game? It's a horror game. She's in an insane asylum with the Cheshire Cat with a crazy knife. It's got remarkable artwork to your point, Lee.
NM:
I played the first game. I was in college when it came out. The artwork was striking and the take on this book that we all know and love was so different, and that really sucked me in and a lot of fans around the world. But to Lee's point, this is the interesting line that I walk in my role where it's both a business decision and a creative decision. So American McGee's creative passion and his desire to create something and put a cap on his trilogy, that's the thing that drove him to create this Bible and pitch it and stay on it for so long. That alone drives a creative person, you, me, and everyone in this room. There are things that we want to do and whether or not we're being paid, we're going to drive forward to do them, because we want to see it through. Now the flip side of that is the suit at the company who commands the Profit and Loss Statement and wants to see at least that return on investment. It's also a strategy. EA, like many publishers these days, is looking for less risk and guaranteed hits. Whether it's an annualized sequel or a game that's almost complete that they can just take over publishing at the end, they're looking for these things that minimize their risk, but maximize the profits. This is just like "Businessman in a Suit 101", so seeing that Alice: Asylum might be five years out, it's going to cost X number of dollars, that doesn't always necessarily work with the current strategy, or the current plans or the current calendar. It might not fit in commercially with what they have lined up for the next three to five years. It's really tough, because with all the passion in the world, and with all the creative juices that we can pour into something, sometimes there's just gonna be someone on the other end that's gonna say, no, because if we can't fund that ourselves, we have to go to that other person who holds the purse strings, but also makes the call. I feel for American and I feel for the fans because we have a number of pitches just sitting on our server here that haven't gone anywhere, because of those types of people or those types of situations. It doesn't stop us from doing it again and again and again. Maybe we're just insane. But that's the reality of how this stuff works sometimes and frankly, it sucks.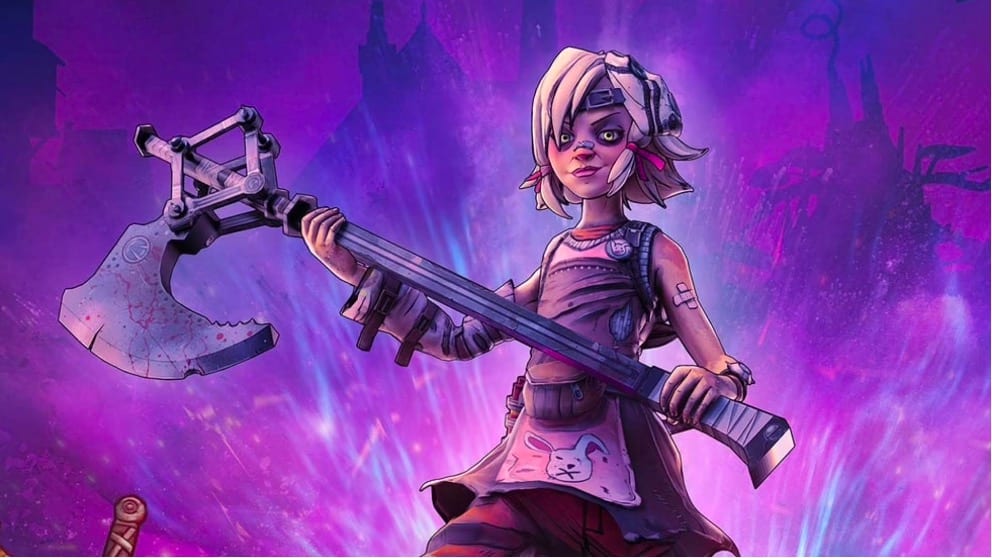 FB:
You're right. How many pitches have we all had that have been rejected? It's the passion that gets it over the finish line. You're not doing it for the money, you're doing it because you need to do it.
But I wonder what your thoughts are on how Alice in video games continues to be reinvented. There's that new game, Tiny Tina's Wonderland. There's something about Alice where every decade it's re-imagined to reflect some idea that's going on in culture. I'm wondering if Alice has ever been a muse for either of you, figuratively or literally, and what your thoughts are on it surviving and thriving for 150 years?
NM:
I think Lee touched on it earlier. When you're designing a game, it's all about the players' experience. How do you make sure that they're going through a world or meeting characters or coming up against challenges? How do you frame all that and make it interesting? I think there's a direct correlation found in Alice's journey through Wonderland and the characters that she meets and the challenges that she faces. With Tiny Tina or American McGee's Alice or Kingdom Hearts or any of the other games that touch on this story, there's a lot of commonality there. There's a really great comparison to Alice's journey but also to the player's journey.
I think a lot of creatives connect with Alice's journey, which is why you see it being reinvented or you see games license Alice stuff or people put Wonderland or the Rabbit or the Cheshire Cat into their games. It's because everyone knows the fairy tale. They know the book, they know the story, they know the characters, and it's very easy to map those steps in a video game or design process. It's almost a surefire hit or a way to guide the player through a journey or weird and wild world that has a lot of really interesting things.
FB:
What do you think, Lee?
LT:
I think it's the episodic nature of the structure of Alice. If you look at the Disney movie, or if you look at one of the live-action movies or any other sort of like the animated attempts, it's usually, Alice enters a room and new things are there. She looks above, she looks below, she looks around. She tests things and then something appears and gives her a clue. She's like, "Oh, okay, now I have some context." I may as well have just been describing the first time you play Mario. It's very, very similar. You jump into a room, there's something there and it hits you, and you gotta jump on it, you get a cough. Oh, okay, this is how it works. It's a series of rules. Also, Alice isn't a story that any of us have encountered in its original iteration. Hundreds of years have passed before it came to my ears. It's always been compounded.
There are rules that I now think of as Alice in Wonderland that were never really there in the original book, but over time, they've been included, or they've been done elsewhere, or someone's done a parody. I don't remember if that was a parody, or if it was in the original. Then you've got the Wizard of Oz, and it's the counter to Alice in Wonderland. You've got these two girls, both in this coming-of-age period. One of them wants to get rid of all the adults and wants things her way, that's Dorothy. Then you've got Alice, who's like, "Forget the world. I want to go into my head and I want to play with my ideas. I want to play with creativity."

It's that precipice of becoming an adult. In Wizard of Oz, the lesson is, "Be careful what you wish for, because you might not be ready for it." And in Alice in Wonderland, it's more along the lines of, "Yeah. Be curious. Do ask questions. Do try these things." When you watch the Disney version of it, it's "Drink that, eat that mushroom, smoke that thing, take that, that's really great." The irony is when you encounter Alice as a child, you're anywhere from three to seven years old, and then you get to school and school is like, "Don't drink these chemicals. Don't touch these bottles. Stay away from mushrooms." So for me, Alice exhibits the lesson of don't trust authority. Be curious, but be safe. I never stopped doing that. I don't generally go into the woods and eat large mushrooms. That's not a safe thing.
NM:
I feel like that's a bumper sticker if you want to go into business: "Be curious, but be safe." I think we could do some big business.
FB:
Currently, mushrooms are a big business that's coming our way.
So, guys, I've heard this rumor going around that you're going to be adapting this book series, The Looking Glass Wars. I know the author, and I know he's a pain in the ass. I'm wondering how you're going to navigate that guy to create a good game? To your point Lee, The Looking Glass Wars is not episodic. I think he wrote the book because Alice is so episodic. So he's got the Hero's Journey. Are you going to turn that book back into an episodic series of games? What are your guys' plans with that book series?
LT:
This is my experience of working with creative, especially on original IP, that's not originally a game and adapting it into the game. The adaptation process is fantastic. It's really fun. You look at the books, the original IP, and you think about the themes and the tones and the characters and the types of things that the author is trying to tell their audience. Then, as a creative or designer, rather than strictly adhere to that and think, "Oh, I'm going to take this and I'm going to take this." No, think about the abstract. Think about what, in a game, can cause similar things. How can I cause a player to feel the themes in this book or the tone of the book? That starts to suggest a genre or at least a principal way that you interact with the game. Once you've got that, then you can think about the various different systems. We're fortunate enough that video games are rapidly proliferating. There are hundreds of different reinterpretations of genres and systems every year. So, you play a variety of different games. You see how those games make you feel, and slowly you start to have this collage of interesting abstract systems onto which the creative of the IP can be laid.
You have to do that very, very softly because the first time they come together, the creative and the system, it usually doesn't work. But that's okay. Because, as game designers, that's all we do. We solve problems. We know where we want to go but we see an issue in that direction and in achieving that vision. Is it an art problem? Is it a field problem? Is it a sound problem? Is it a feedback problem? Is it a problem with the original narrative? You just have to look at these problems through lots of different lenses. Then you start to divine this loop, this sensation of like, "Oh, I do this, this happens. I feel that and now I want to do something else and something else." That's the traditional loop.
All games have loops and feedback to the player. Do this, that's good. Do that, that's bad. You learn how to divine your way through the scenario. Once you've got those systems, that's the really fun part, because now it's the back-breaking work of borrowing bits of the narrative. Can we change that? How do we push this around? What do these characters do? At that time, we talk to someone like you and your understanding of that universe is huge, way better than ours. Even if we read every single word that you'd ever written, our perspective on the world would be completely different from your perspective on it. But In that negotiation, and talking about the world and the characters and the systems, you work out how to land it and it's very clear. It's like an airport with beeps and lights. The runway appears, and you're like, "That's where we want to go."
That's the life of the game, at least while you're in production. It's not something that takes three months and you nail it. You have to go on that journey again and again, even all the way up to delivery. Then when you're in delivery, when you're in those final stages, it's about putting it together. That's the point where the creatives have to take a step back and realize that there's lots of endless work that has to be done to get this game finished. It's very similar in film and TV. How many times do we hear, "The director is not allowed in the edit suite," or, "The writer has been banned from the test screening"? You have to close it down and get that game delivered. All the fun stuff is right at the start. Everyone's friends and then there's the tense interaction of how this IP is actually going to kind of be expressed inside of a game because it's a very different environment to the books or the comics. In my experience, none of those experiences have been the same. They've always been very different. It always starts with all the best-laid plans and there's always something that happens that changes that. I think that's why you go back and do it again. What did I learn last time? Great. Let's put those into play. I think it's very easy to be precious about games. I think you have to be, but it's one of those…there's a famous line from a film, The Croupier. It's "Hold on, tightly. Let go lightly." I think that's exactly it. When you're in control and when you have a pen and have that authorial position? Yeah, protect it. Stand up for your ideas. But realize that when it's time to let it go, it's usually for a good reason. Let it go lightly.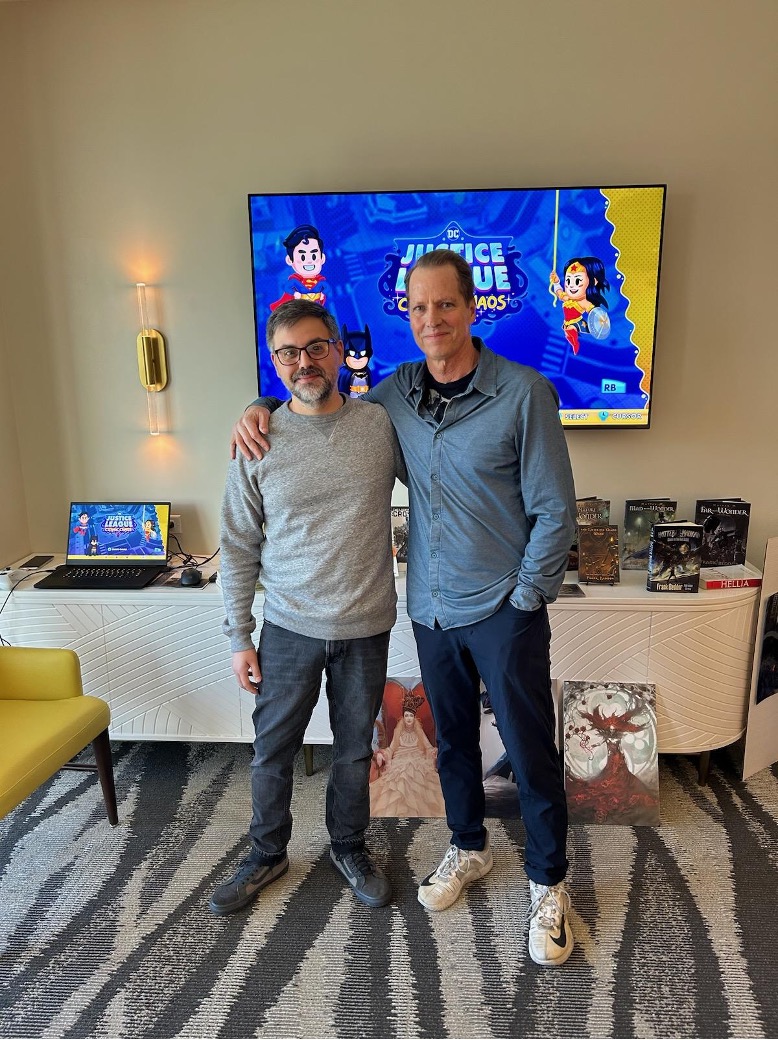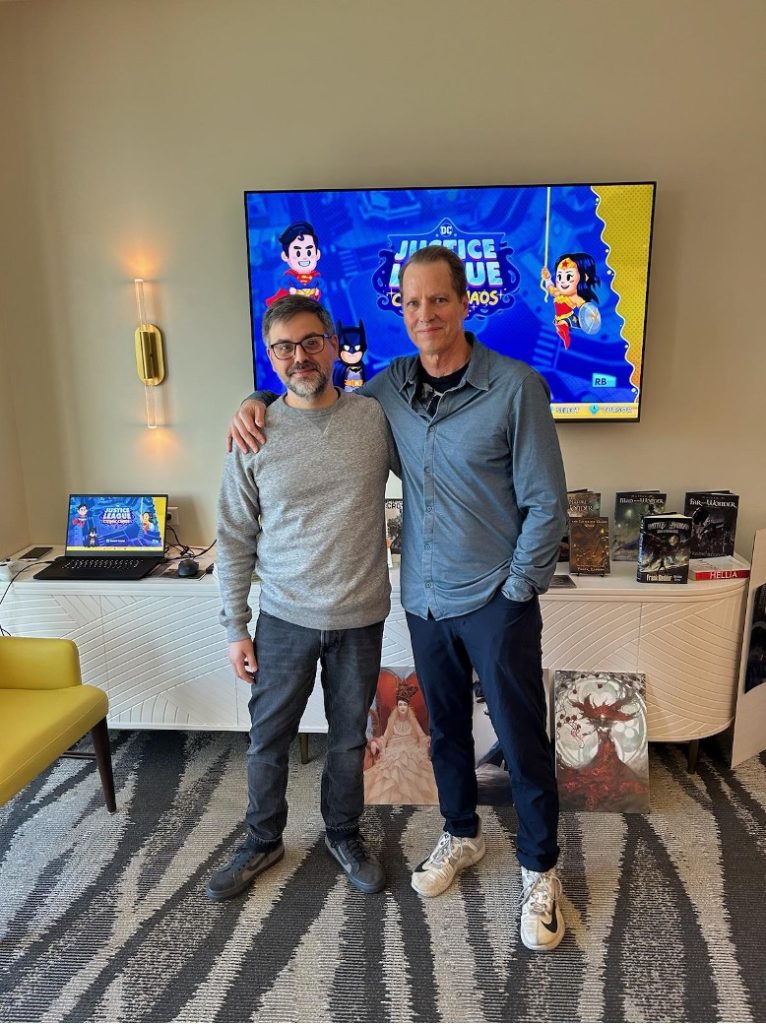 FB:
Nick, we are all bonded by the same gentleman, Rich Liebowitz, who has been interested in my property for a long time. He's been a friend and, back when he was an agent, he was representing The Looking Glass Wars. Rich is the person, as Lee had said, who's the connective tissue to this conversation, and why we're in this room. In terms of our collaboration turning The Looking Glass Wars into a video game, it's been really interesting for me to share the magic systems and to be able to articulate the logic and rules behind the world that I've created and have that land as a starting point for some of the gameplay.
But when it came to the narrative, it really changed because we all agreed to start with something that's not in the book. We wanted to give fresh story elements and bring us up to where the books start. I found that to be a very exhilarating proposition. Can you talk about why you think that impact is important in terms of the game that we're working on, and can you also talk about how we're piggybacking on the game design and play of Justice League?
NM:
I think you nailed it. It's exhilarating to tell a story that isn't a direct adaptation of what's already there. There's this great book series, there's this great movie, whatever it happens to be that you're adapting into a game. People know the beats. They know what happens. There's almost an expectation as to how this is supposed to go. The Last of Us TV show is a great example of how they subverted some of those expectations, but also expanded upon the universe to make it new and fresh, even though they retold the first game in an eight-episode arc.
You being so gracious and allowing us to play in a sandbox that exists before the first book is that really exhilarating moment where we have an idea of where things are going but we are allowed to take however many steps we need to take to get to that point. There are a lot of different stories and really cool moments that happen in those steps. We could either take our time and do it over a number of games, or we could do it over one game. But that's really exciting. That freedom is what makes our job a little bit easier because we're not beholden to, here are the steps, you have to hit these bullet points, because this is what everyone knows.
During that adaptation phase, I put together this document that was full of narrative, thematic film, all these different references that were visceral and exciting, that had themes of war and brotherhood, because of some of the characters that we wanted to touch on in our game. But then I also included relatable situations, because that's something that's really important for any piece of media is that there's some kind of thread, like we're doing with Silverlake, there's something relatable that players can understand whether it's their first time in the world or their 100th time in the world.
So, I put together this big list full of Band of Brothers and Suicide Squad, examples of groups of individuals who come together to reach this common goal. The steps to get there might not be easy, they might not all get along, they have different personalities. There's a lot of inner character play, and things that happen that lead them towards where they're going, but it allows for a lot of interesting weaving that we can do on the way to that endpoint. So that adaptation process and those meetings I had with Lee early on were what led us to ask you if we were able to play in the sandbox that exists before the first game because we think we can do something really interesting here.
Those types of moments and that type of creative relationship with an IP owner, or a writer, or an artist, are the things that really help drive a great product. Because if we're just given roles and marching orders, that really puts us in a box. It doesn't allow us to flex and do things we think are interesting and could maybe help. So having that freedom is ultimately better for the product itself, but also better for the fans because they get something new, they get this really interesting take on this cool thing that they love that expands the universe and gives them something completely new and unexpected. That's not only exciting for us as creatives but for a fan playing the game for the first time.
FB:
It's a good point, that it's not just the creative freedom that I'm trying to give to other creators. I want their voice. It's what's inside of you. It's part of you. It's who you are. It's how you communicate. It's how you create. If you're a writer, it's your voice. If you're an artist, it's the look and the feel. If you're the game designer, it's the playability. So to be able to offer that you have to let go of your own preconceived ideas and let that creativity transfer to the medium and the audience of that medium. That's why I'm excited about collaborating with both of you. That's why this conversation is really satisfying, because you have deep understanding and perspective, and creativity, that's your own. That's what you're bringing to it. You're hoping that you make a good decision as an IP owner, but like Justice League, like Warner Bros. and DC, handing it over and trusting that it will come back, and that communication will ultimately end up in the final product is a leap of faith. But that's where the best creativity comes from.
NM:
It's a big leap of faith for an IP owner and as a creative on the other side of it, we don't take that for granted. We're appreciative of that. Because, again, it allows us to do things that we are passionate about. We don't want to just be this work-for-hire, paint by numbers studio. We want to do things that are really cool. We have certain things that we think would be amazing so allowing us to do that is very much understood on our side to make sure that we treat it right and we do what's right by the property and by the owner. But to also do something cool that's going to take people by surprise.
FB:
Let's talk about Justice League, because Justice League has exactly that, and has some very cool, new kind of playability moments, and you've described to me, you're going to take that engine and create the 2.0 for The Looking Glass Wars games.
Can you describe what those features are that players have been excited about? That you guys were nervous about or thought would work and have come to fruition? Give us a little inside picture of what you were thinking and how it turned out.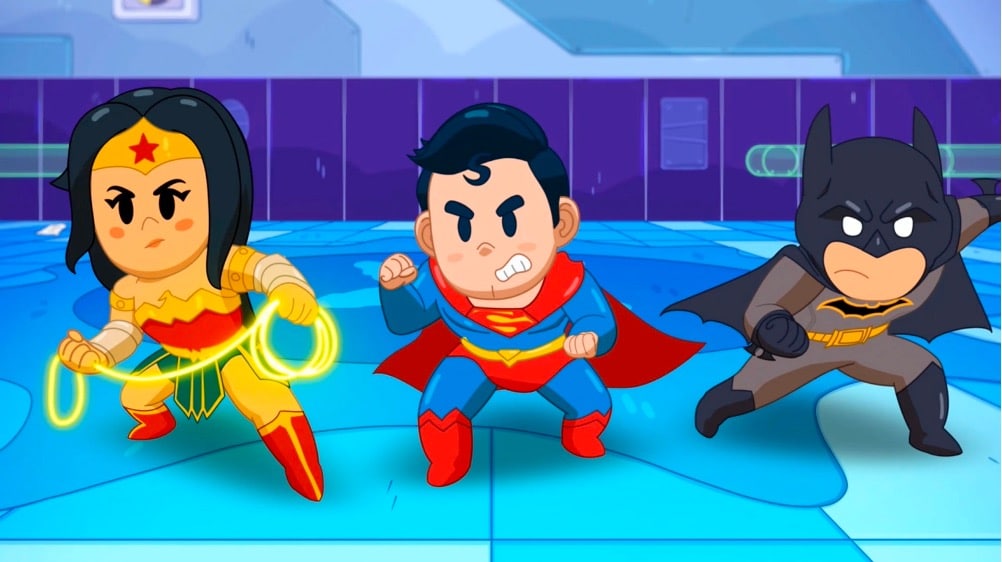 NM:
Justice League is, genre-wise, an open world action RPG. It's a game that gives the player freedom to explore and tackle the narrative at their own pace. It also gives them agency, which is the RPG element of it all, to design and outfit their character, not only cosmetically, but mechanically, so they can play in a way that feels really good for them. One of the things that was really important in Justice League was to give players a different experience and give them the tools to make them realize that their Superman can be very different from your Superman, or my Batman can play very different from your Batman.
That was really important to us and we weren't actually really sure if DC was going to let us do that but luckily, we were given the freedom. Agency is really important in video games. A player wants to play a game, or they want to watch a movie, because they want to implant themselves in a different world. They want to put themselves in a situation that isn't their normal, everyday life. They want to be fully sucked into this experience. Sometimes if the player is just handed a character that's fully formed and has all the skills and knows exactly what to do, it's not always exciting.
For Justice League, everyone has their knowledge of Superman and Wonder Woman but we've given them a blank slate in terms of what that character can do and how powerful they can get and how they will play. Those decisions are really important. They actually tie very deeply into what we're going to do with our Looking Glass Wars game. We have this war in Wonderland and we have these card soldiers and this really great system and these mechanics that you've given to us through the caterpillar thread and all kinds of other really cool stuff. We, in a similar sense, want to give the players this blank slate where they are stepping into the role of being a soldier in this much, much larger war that's way bigger than them. That could be overwhelming but we know that we're going to give them the tools to grow in power over time. Not only are they going to get stronger, but they're going to understand the world better. They're going to know what's going on and that kind of agency, giving the player a choice and giving them the tools to make those choices, I think it's going to give players a real sense of immersion. That's something that we always strive to do in our games. As we build version 2.0 for Looking Glass Wars, that's going to be a key feature that we're going to really hone in on to make sure that players can step into the soldier role and be the soldier they want to be, the suit they want to be, the color they want to be. Whatever it happens to be, we will make sure they have the tools to make the choices that will give them the coolest experience that they can create.


FB:
You brought up agency and agency for characters is universal and in storytelling, it doesn't matter the medium, the characters have to have agency that you can understand. That's an important point and something that I really worked hard on in the novels and that I was proud of. I'm excited about this collaboration with both of you and I'm excited about finding a way forward for The Looking Glass Wars to live in the gaming space.
I have really enjoyed this conversation. Creativity, imagination, and curiosity is something that we trade in every day. So it's nice to talk with like-minded friends and colleagues. But before we go, I'm going to ask a question that I always ask and that is, if you were a character from Alice in Wonderland, who would you be and why?
Lee, you can go first. I know you'll have an answer.
LT:
Do you know what? It's kind of odd and I wouldn't normally do this. If you asked me which of the Reservoir Dogs, I'd pick some weird sort of background cat. But it's Alice. She has agency. She has control. She can get herself out of trouble. She can get herself into trouble. It's the curiouser and curiouser mentality of never stop asking why. Even if you look at who the original audience was – a young girl in the 1890s – never stop asking, never stop playing runs counter to the ideals of the time. I think that sense of curiosity is a big reason why Alice continues to be a tale that kids are told. I have friends with kids and they're telling them about Alice in Wonderland and showing them the cartoons and the early films, and I think that message is still true. Be curious. Don't accept anything just because someone tells you to calm down. Don't accept that. That's the worst thing you can do.
So, yes, my answer is Alice. I want Alice's experience. I want to know what that tastes like. I want to know what being 20 feet tall feels like. I want to know what being three inches small feels like. I'm not frightened of any of those things. I think that's the creative spirit. It's the repetition. It's the loops. You do it and then tell someone else and they'll pass it on. Never stop being curious.
FB:
How about you, Nick?
NM:
Lee took the star of the show. He's number one on the call sheet. I'm going to be lower down on the list I think. Maybe this is just my personality or how I would want to interact with the world or the power that I wish I had, but I would choose the Cheshire Cat. He's this chaotic force within the world, this comical conniving, meddling, all-knowing character who makes life hard for everyone else.
LT:
You mean a business owner, Nick? It's funny, that.
NM:
Yeah, it's how these things work out like that somehow.
FB:
Earlier in this conversation, because we're on a Zoom call, I was watching you, Nick, smile and as you were smiling I thought to myself, "I bet he's gonna say the Cheshire Cat."
NM:
My mischievous grin gave me away.
FB:
That's it. That's exactly it. So, on that, I'm going to end and thank you both. Wishing you a lot of luck on the continuing success of Justice League and wishing all of us a long collaboration on The Looking Glass Wars. Thank you, gentlemen, for hanging out with me and chatting about all things Alice and pop culture and games and your love of creativity. It's been a real pleasure.
---
If you haven't already, be sure to read Part 1 of my interview with Nick Madonna and Lee Thomas!
For more information on Looking Glass Wars & Alice in Wonderland, check out the All Things Alice Blogs From Frank Beddor