Good day and good eating to you,
Once again it is I, Chef Rouxby the royal chef de cuisine at the Heart Castle and here as your most competent guide to imaginative kitchens of Wonderland. Having survived being a chef to the Heart Queens for many reigns, it seems only sensible to share these delightful recipes while they are still in my head.
As the Earth nears the celebration of another year of whimsy & madness, I am told it is quite common to provide your guests with drinks and merriment to welcome the new year. So, collect your crystal goblets and take care to not spill as we enter the madcap world of mixology!
---
Wingelfruit Punch
Let us start with the favorite drink of Princess of Wonderland Alyss Heart herself, and one I delightfully served at her birthday parties… until, well you know. There are few beverages as appropriate for a party as punch, one which can be served to all guests without risking the merriment between your houses. Using a base of pleasantly tart wingelfruit juice, or this "cran berry" of the Earth realm, you can create a balanced yet sweet beverage that can pair with any of the savory treats you might have crafted for the occasion.
Ideally you will be able to find all the available fruits & their juices without any added sugars or similar alchemist sweeteners; nature is sweet enough, my dearies. Should you wish to further impress your guests, I would recommend bringing out your lord or lady's finest crystal goblets to let the fruit truly shine in the eyes before the palate.
However, if your guests are rowdier then perhaps some paper cups embellished with the symbols of Wondertropolis' great houses are in order (believe me, it will save your Walrus Butler hours of sweeping broken glass).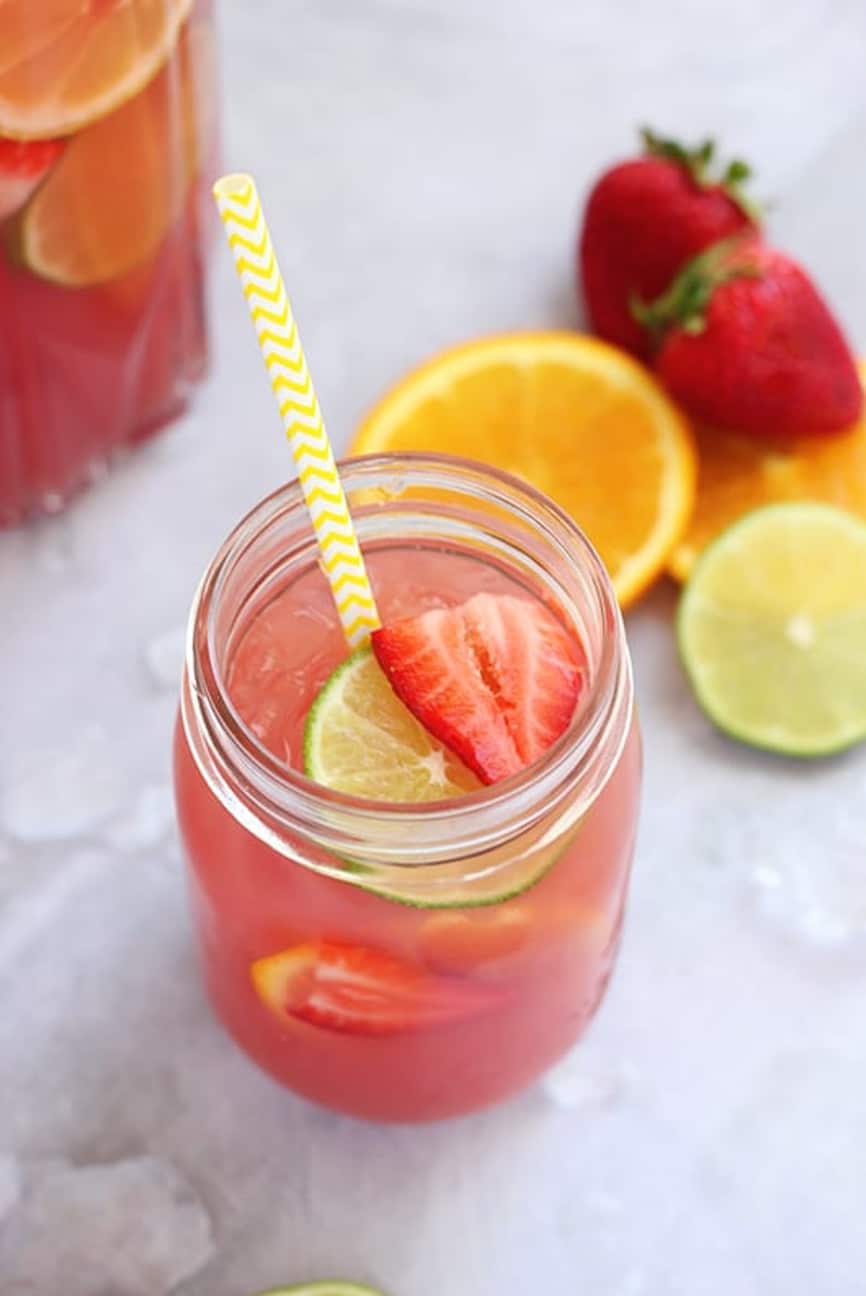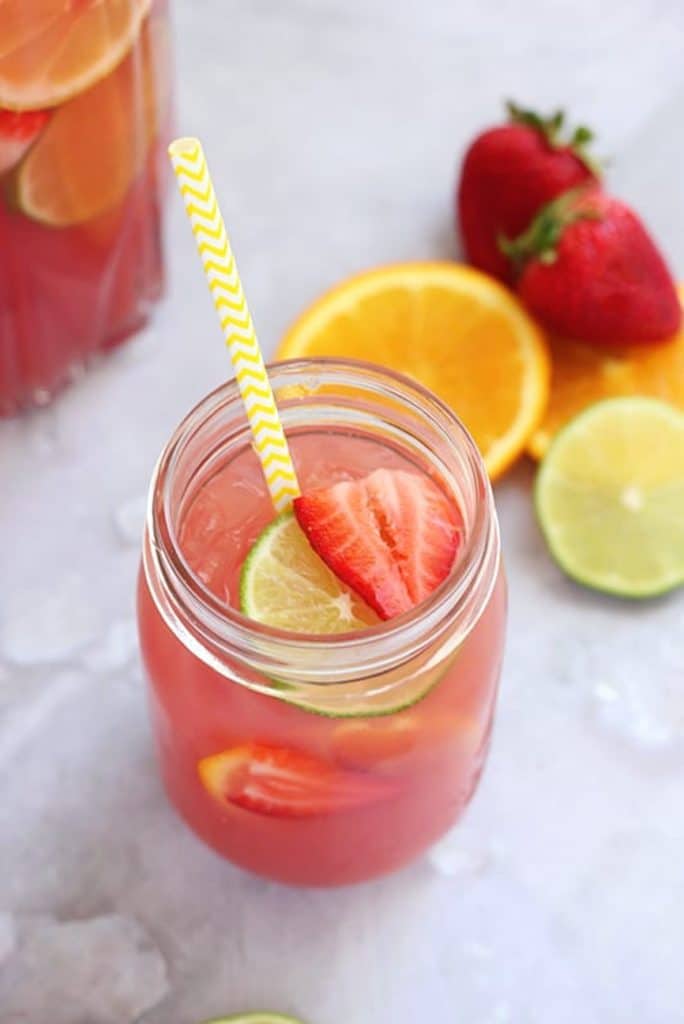 INGREDIENTS:
4 cups wingelfruit or "cranberry" juice
1 – 1 ½ cups pineapple juice
1 – 1 ½ cups orange juice
¼ cup lime juice
3 cups ginger ale
Sliced fruit for serving
We start simply by mixing your variety of fruit juices in a large serving pitcher or similar container and set aside in your "refrigerating box" until you are ready to begin the drink service.
In the lull between exciting party games (or clean-ups), now is the time to slice your fruit for garnishing your guests' beverages. I would recommend using the same kind of fruit as the juices you have procured for this punch.
Now that your guests are arriving, and you are ready to begin drink service; add your sliced fruit to the cup but do not over-crowd as this is a beverage not a fruit salad and add ice if requested.
Then add the ale of ginger last, while not alcoholic like a standard ale I'm told, it is from a fabulously fizzy style of drink on Earth called "soda pop."
Add this delightfully bubbly ingredient to your punch last, poured slowly as to avoid the loss of such "action" in your guests' glasses.

Serve and enjoy cold.
Mulled "Flugelberry" Wine
Any reputable chef or cook in Wonderland would be wise to keep their kitchen stocked with good flugelberry wine for cooking & drinking. That said, not every bottle will impress a Diamond much less a Heart Queen, so to entice the tastes of your guests one can "improve" their wine with the spices & fruits that warm up your cup with a taste of the seasons.
While you mull over which glassware to use, be aware that this recipe is quite versatile depending on your available wines, spices, and fruit so there is very little you can do "wrong" here. This is a delicate process though, so be careful to keep that fire under control and allow the cinnamon-minnamon to bring the heat.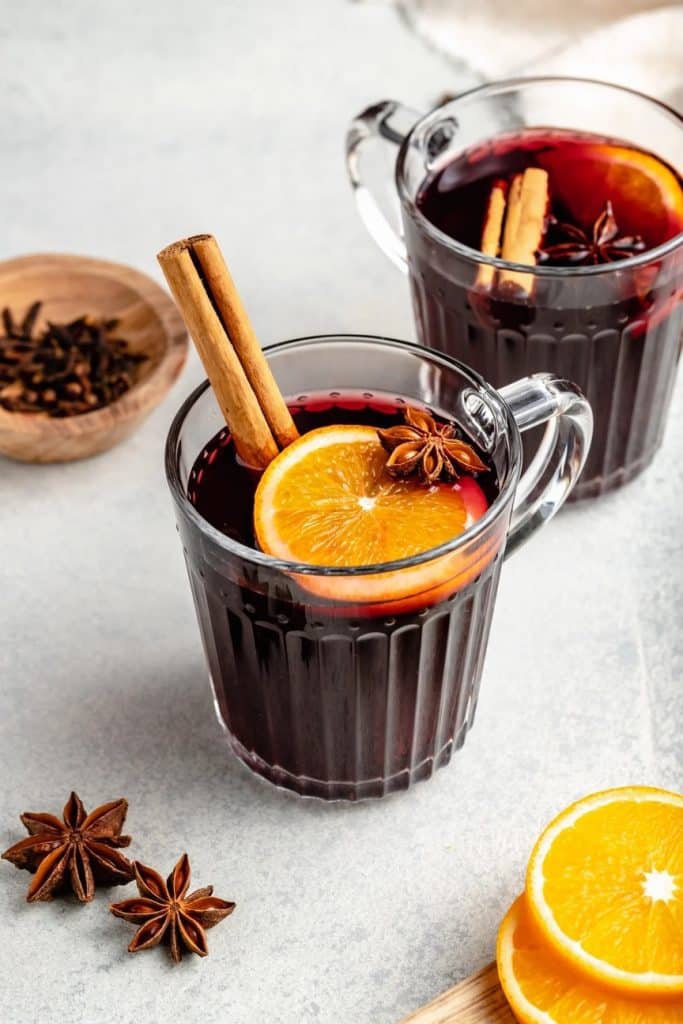 INGREDIENTS:
1 bottle of flugelberry wine, or a similar dry wine from your realm.
¼ cup of brandy or orange liqueur
1 orange, sliced into rounds & peeled
8 whole cloves
2 cinnamon-minnamon sticks
2 star anise
2 to 4 tablespoons of honey or sugar
Combine your ingredients. Add your wine, brandy, orange slices, cloves, cinnamon, anise, and sugar (or honey) and stir briefly in a large saucepan.
If you cannot source whole spices depending on the location and season of your realm, then using a spiced tea like chai is a good substitute. If you plan on a late evening beverage, then perhaps acquire a decaffeinated blend of tea.
Simmer your ingredients on medium-low heat, being careful to keep the wine from bubbling. Steam is quite fine, but bubbles mean trouble. Reduce the heat and cover with a lid, allowing to continue simmering for at least 15 minutes, and up to 3 hours before it becomes too bitter.
Then using a fine mesh strainer, remove the orange slices and whole spices from your mulled wine. Give it a taste for sweetness, and add more to your or your guests' liking.
Now that your mulled flugelberry wine is ready, serve it up in heatproof mugs and topped with garnishes of your choosing.
Queen Of Hearts
Once the festivities as slowed and crowds gone, a more elegant cocktail is called for when entertaining a smaller, more intimate group of guests. To my pleasant surprise there was already a beverage known in on Earth that seems too delicious to not mix up for a few close confidants, or to serve the guests of a royal coronation.
The sophistication of cocktail comes from the selected ratios of ingredients to create the exacting flavor you are looking for; but taste is individual and there are many imaginative additions and replacements one might indulge, this is the version we in Wonderland wish to impart to you.
Be warned—if you are asked which Heart Queen this drink pays homage to, answer carefully and do take into account the temperament of your royal patron. While a White Queen may not see herself in this drink, a Redd Queen with a black heart can easily be persuaded to believe she inspired this vibrant drinking experience.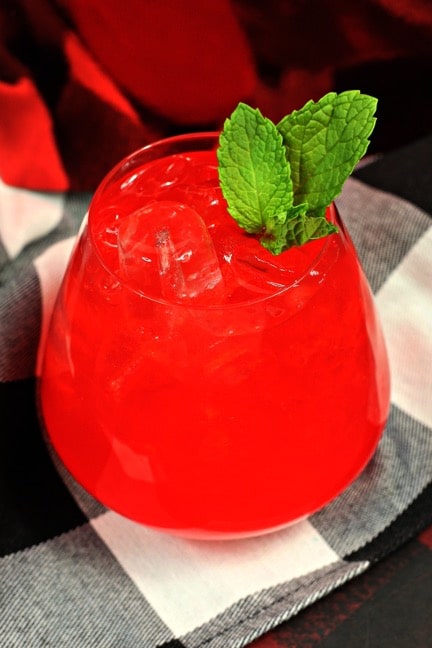 INGREDIENTS:
8 ounces of wingelfruit juice, or sweetened cranberry
4 ounces of orange juice
4 ounces of vodka, regular or berry flavored
2 ounces of squigberry liqueur, or "Campari"
crushed ice
1 squeeze of lemon juice
If you do not have a favored flavored vodka, then in a clean jar you may roughly smash some of your preferred berries (the Earth "cherry" or "blackberry are excellent choices). Add your desired amount of alcohol, seal well, and give a good shake, leaving your potion to steep for 30 minutes but preferably overnight.
While a pitcher might do for a large gathering of guests, for the smaller serving size of cocktails amongst your comrades one should prepare a cocktail shaker with ice or by leaving in the freezing box until very cold. If you do not possess such technology, two large metal cups can be used but beware of spilling your bright red beverage.
In your chilled cocktail shaker: add your wingelfruit juice, orange juice, berry vodka (strained if you have concocted your own), and squigberry liquor, or Campari in the recommended ratios. Seal your shaker and stir well, or shake if you wish to impress your guests as there is no ice at this point which can be melted and watered down.
In your rocks glass, or whichever cocktail glass or goblet suits your fancy, add crushed iced and let sit until the glass begins to feel chill. Depending on the warmth of your bar top, some of the ice may have sweat and added extra water to your cup so feel free to carefully pour it out before pouring your Queen of Hearts cocktails.
Pour your brilliantly red beverage over the crushed ice. Then squeeze a small wedge of lemon into the glass and briefly stir to mix, you may add the wedge as garnish along with any berries you might have left over from your previous cocktail adventures.
Serve immediately and enjoy!
---
Final Thoughts
Imagine that! We've made it through another dinner. Well done, my dears. If you have yet to pour yourself a drink during all this well that's certainly one more lesson Chef Rouxby can pass on to you. Each of these fine libations can be brewed on moment's notice and are sure to delight guests of any suit.
So, from the kitchens of Heart Castle to the hearths of your own home, I hope these inspired beverages find you in good spirits or at least help to raise them this season.
For More Wonderland Recipes Check Out:
The Royal Recipes of Wonderland: Baking Recipes You Won't Believe
The Royal Recipes of Wonderland: Sweet Treat Edition
---
Meet The Author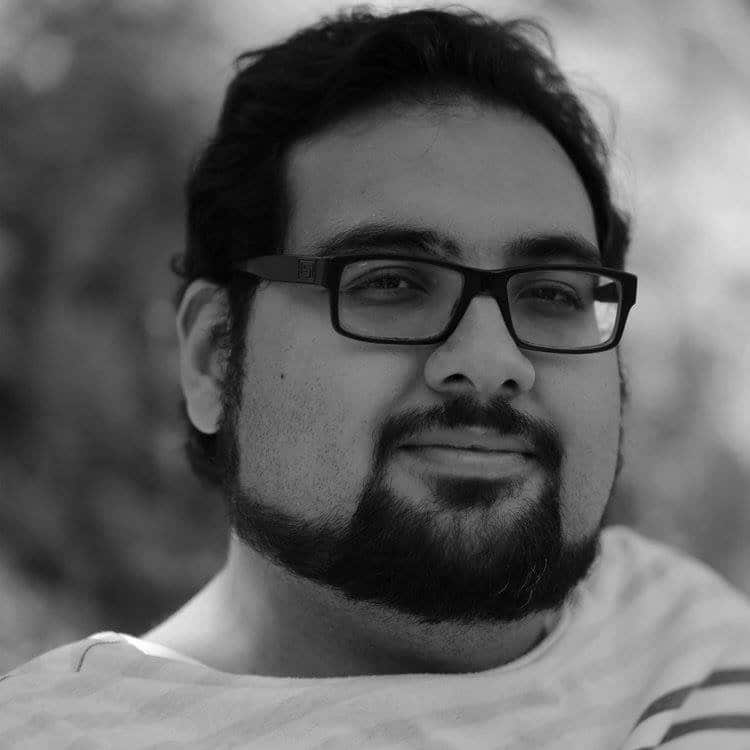 Marco Arizpe graduated from the University of Southern California and The American Film Institute with degrees in filmmaking and screenwriting. His brand of borderland gothic horror stems from his experiences growing up in a small town where Texas and Mexico meet. Culturally steeped in a rich history of all things terrifying, Marco never fails to bring forward indigenous folklore in contemporary and fresh settings.