Now that we have entered October, all of western civilization eagerly awaits October 6th, Mad Hatter Day. What started as an ode to Lewis Carroll's greatest classic, Alice in Wonderland, has become a cultural phenomenon complete with the quirks and mesmerizing experiences of Wonderland.
But when it comes to things to do on Mad Hatter Day, we have merely put one foot into the rabbit hole. Let's go all in and explore the fun things you can engage in with your family, friends, at school, or by your lonesome on Mad Hatter day.
Watch the Alice and Wonderland Movie – Both Old and New
Start your day doing something more traditional. Experience the wonderful world of Alice in Wonderland with the movie, but don't go with just one. If you're looking for a full-fledged experience of this principal character of Lewis Carroll's novels, both films should be on your schedule.
For a more mature look into Alice in Wonderland with horror elements, go with the old movie. While it was marketed to children, Alice in Wonderland (1951) has some intrinsically dark undertones that might not be wholly suitable for children. But it is a classic – and underrated one at that.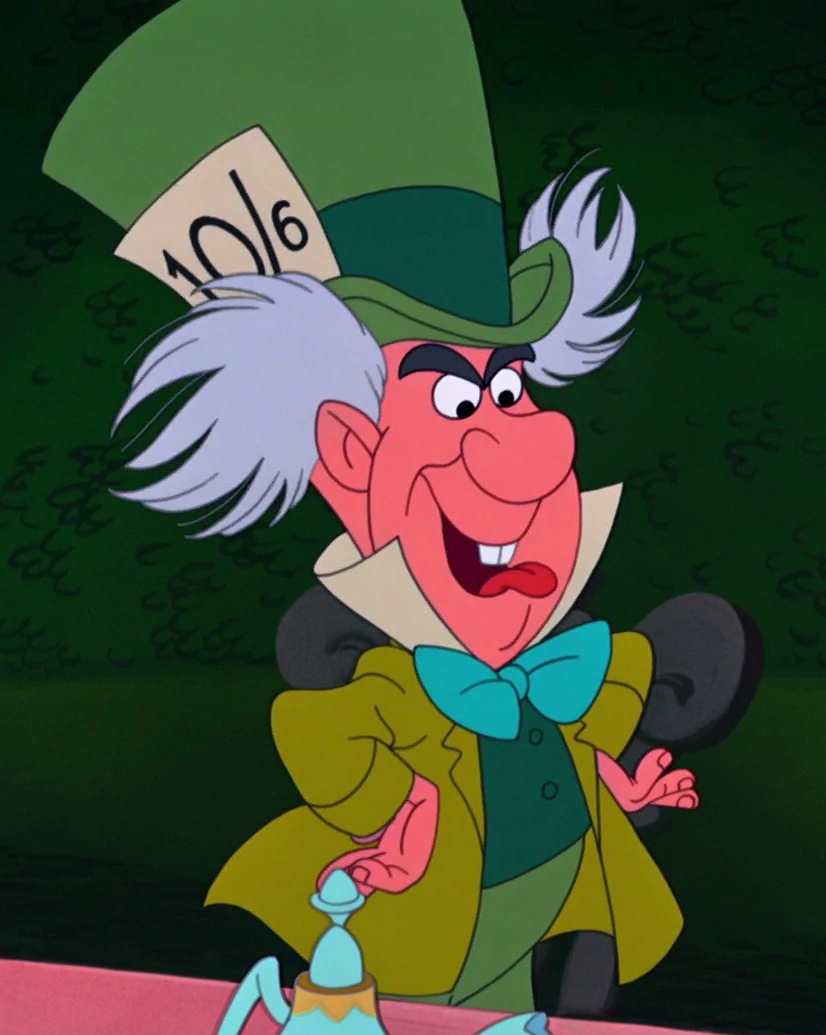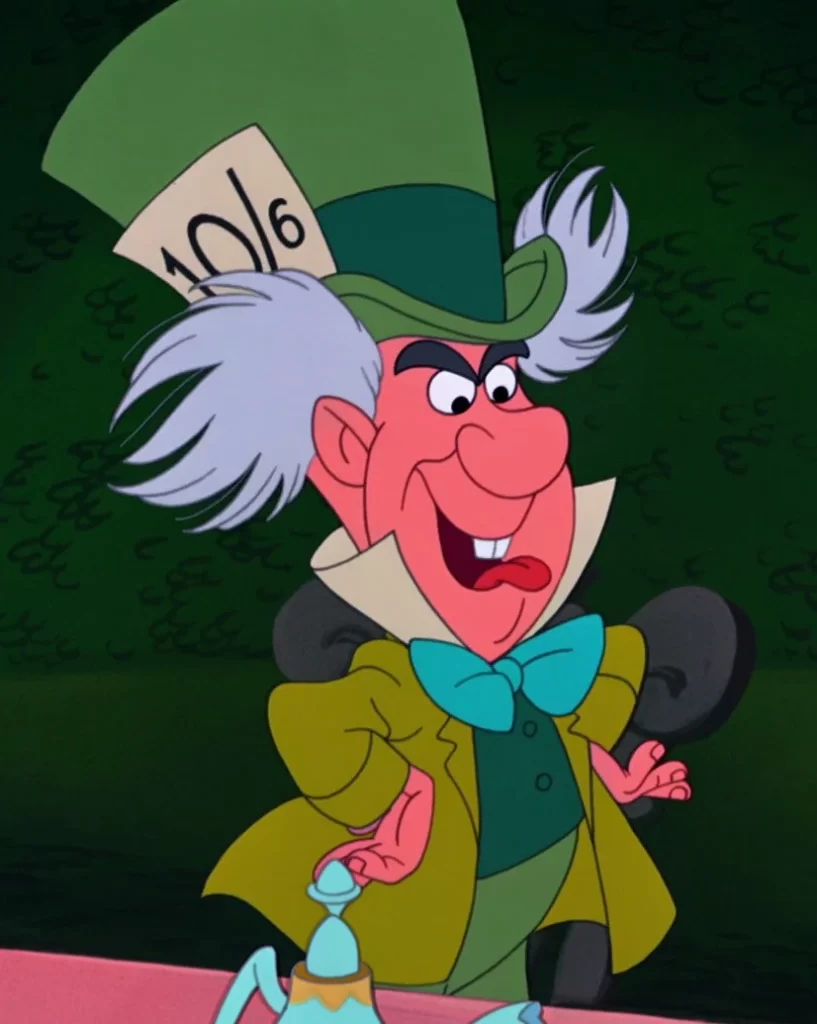 If a more light-hearted movie is more of your cup of tea, you can join Mad Hatter's tea party with Tim Burton's 2010 Alice in Wonderland. This movie has taken a more grounded approach to the character of Johnny Depp's Mad Hatter but you won't be able to notice any of that due to Tim's bombastic approach to directing.
This activity is great at home or at school if you can get permission. The movies are enjoyable, and every student can compare the films with the original Alice text.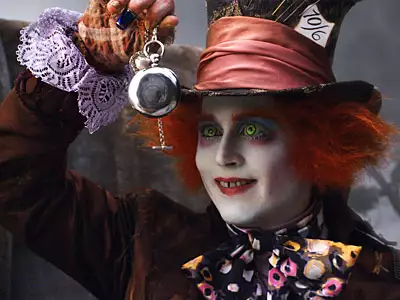 Tap Into Madness with Teatime Snacks
Try some traditional Mad Hatter tea party foods. Go with afternoon tea snacks like macarons, pastries, and scones. Fresh fruits are always a good idea if you're more health conscious. But do give these clock-faced macaroons a try!
You can also pick and choose among your favorite snacks from here.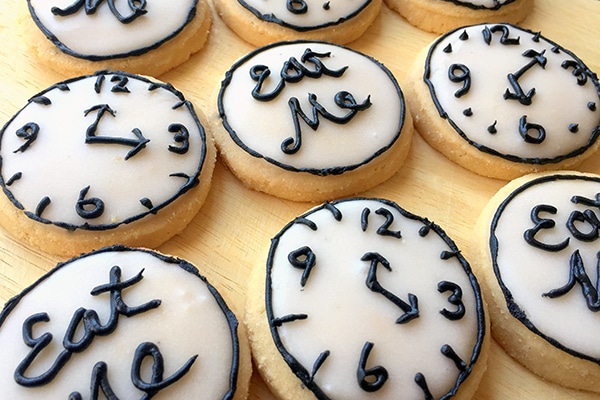 Make Your Own Paper Hats
Get in the spirit of Mad Hatter Day by making a paper hat. Like Hatter Madigan and the other Millinery Academy Cadets can attest—a true Mad Hatter is only as good as their hat!
This most excellent activity is fun for both home and school—the more the merrier. The overseeing Milliner could even organize a friendly competition. Most imaginative top hat wins!
Let your creativity fly. But here are some hat ideas that are extra special for the occasion.
Toilet Paper Top Hat: Embrace true creativity by taking a minimalistic approach to creating a top hat. All it would require is some toilet paper. You can go with craft paper, but we are trying to be a bit frugal here and making it simple. Just grab some toilet paper, scissors, and some black construction paper. Roll the toilet paper under the black paper, cut out two black circles from the remaining paper and affix it atop this roll, and viola, you get a toilet paper top hat. To make it more thematic, stick some playing cards to the side.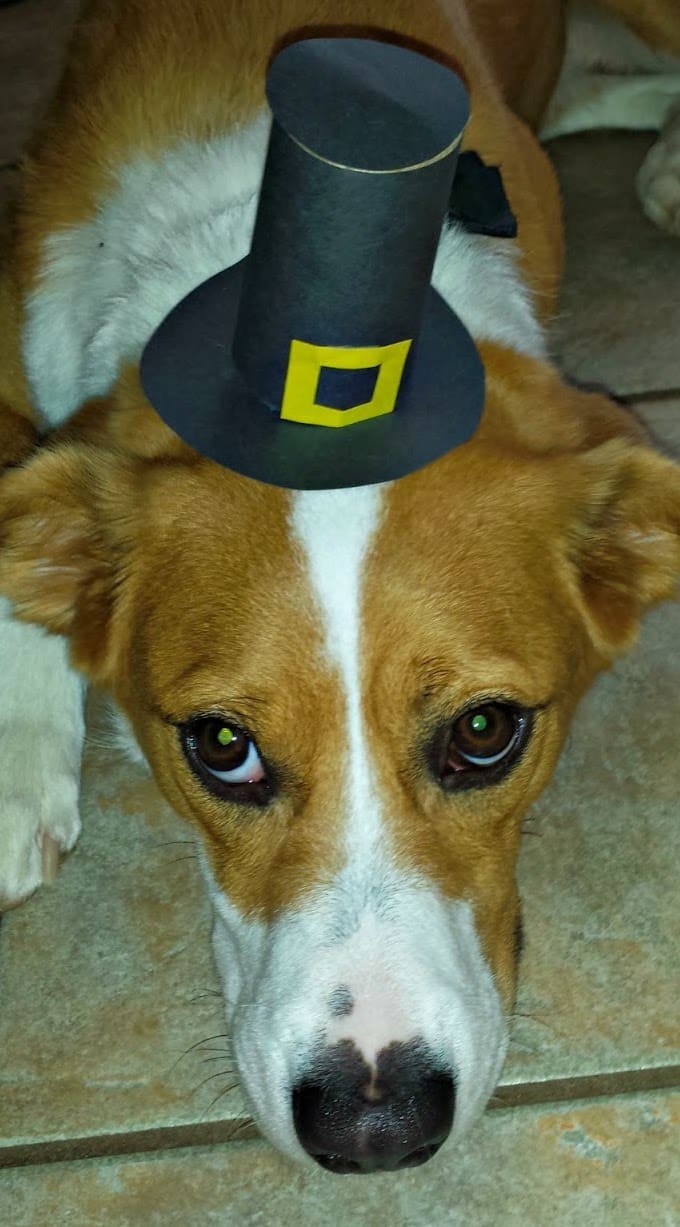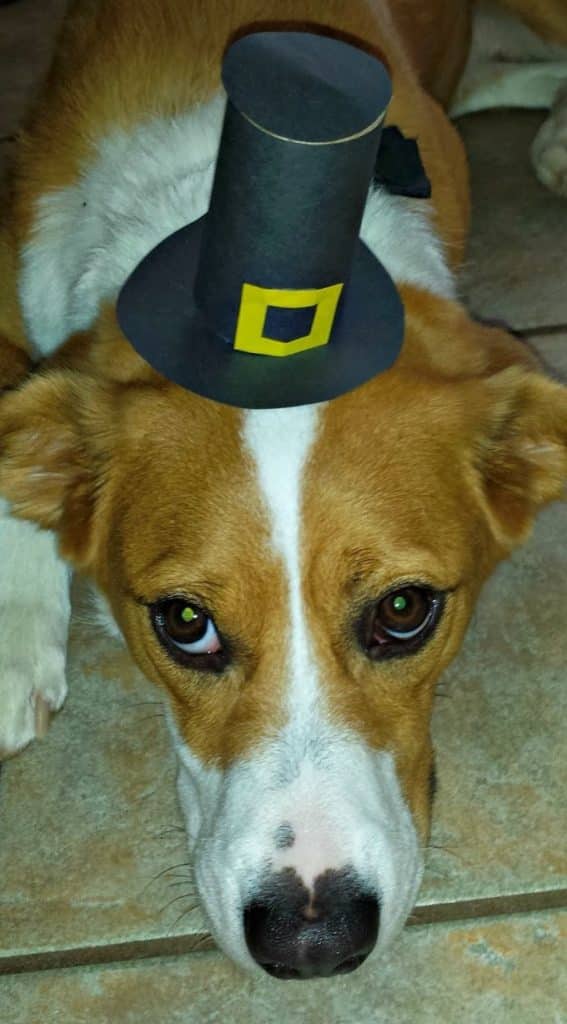 Don't worry if you don't have the cards. You make the hat smaller and bring your pet to the party.
Cardboard Top Hat: If you want to stay true to the Mad Hatter theme, you can give your students some cardboard and let them craft a more precise hat out of it.
Be careful, though, as it will take a lot of effort. I suggest you don't use it for a competition, but rather as a group project. May the best hat wins.
There is a wide array of hat competitions that you can arrange for your students. If you're having a mad hatter party at home, you can also bring the contest there. Let's see the adults try it too.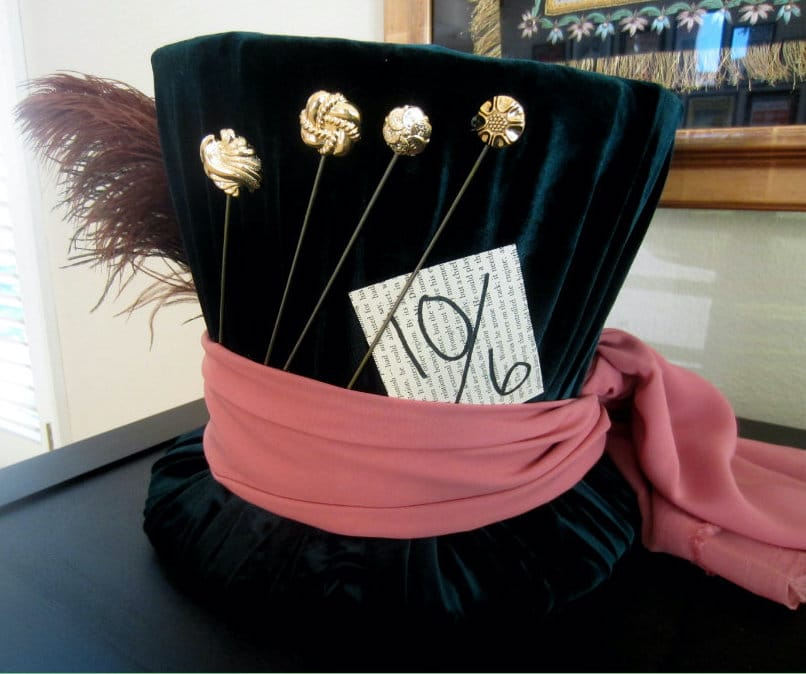 Singing Songs About the Hatter
Nothing beats Mad Hatter-themed music to make Mad Hatter's Day more… madder. For students, you can organize a poem competition. But if you're at home and in the mood to party, you can jam to any Alice in Wonderland Inspired music.
Mad Hatter's music theme isn't restricted to children. If you want to get more R-rated with it, Melanie Martinez's Mad Hatter is a treat with over 100 million views on YouTube. The music is trippy and a perfect dance number if you want to add a party-flare to Mad Hatter's Tea party.
Listen to some Alice In Wonderland inspired music. The video is no slouch, it perfectly encompasses what Mad Hatter is all about, but it cranks it up to eleven.
Hosting a Tea Party
Let's get a bit more basic – and obvious – here. Mad Hatter Tea party is iconic and a must-do on Mad Hatter's Day. You can buy all the party accessories from your nearest departmental store and get started. Just make sure you have a room where you can get a long table to get the feel right.
Now, we understand that not everyone has a big home enough to do mad hatter party justice. So, how about going outside and finding a location to party? These places are thematic and have the Mad Hatter aesthetics down to the "tea" (pun intended).
And if you're feeling adventurous, you can join the Mad Hatter Gin and Tea Party in a location near you. The ambiance of this event is legendary.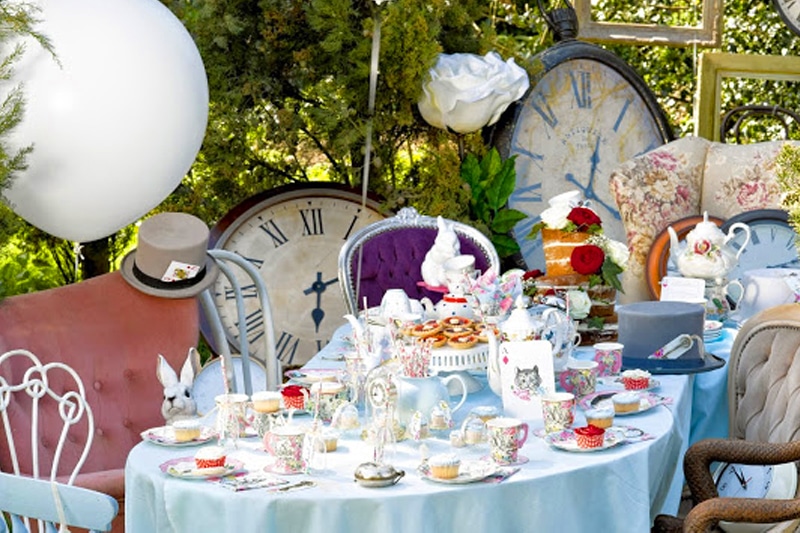 Telling Riddles – The Madder The Better
No Mad Hatter's Party is complete without riddles. Practice and come up with the ridiculous riddles you can find and see as your guests scratch their heads trying to come up with an answer.
So, riddle me this – What walks on four legs, then two, and then three? (Hint—ask the Sphinx what the answer is)
Curious Costumes
Alice in Wonderland is all about aesthetics and Mad Hatter Day encapsulates it perfectly. So, why not try a fancy dress party from the Victorian era? Doll yourself up as a dormouse or paint the roses red like the Queen of Hearts. No amount of accessorizing is over the top—you cannot have too much muchness.
Here is a fantastic teatime variant of the Mad Hatter costume, complete with a top hat and gloves.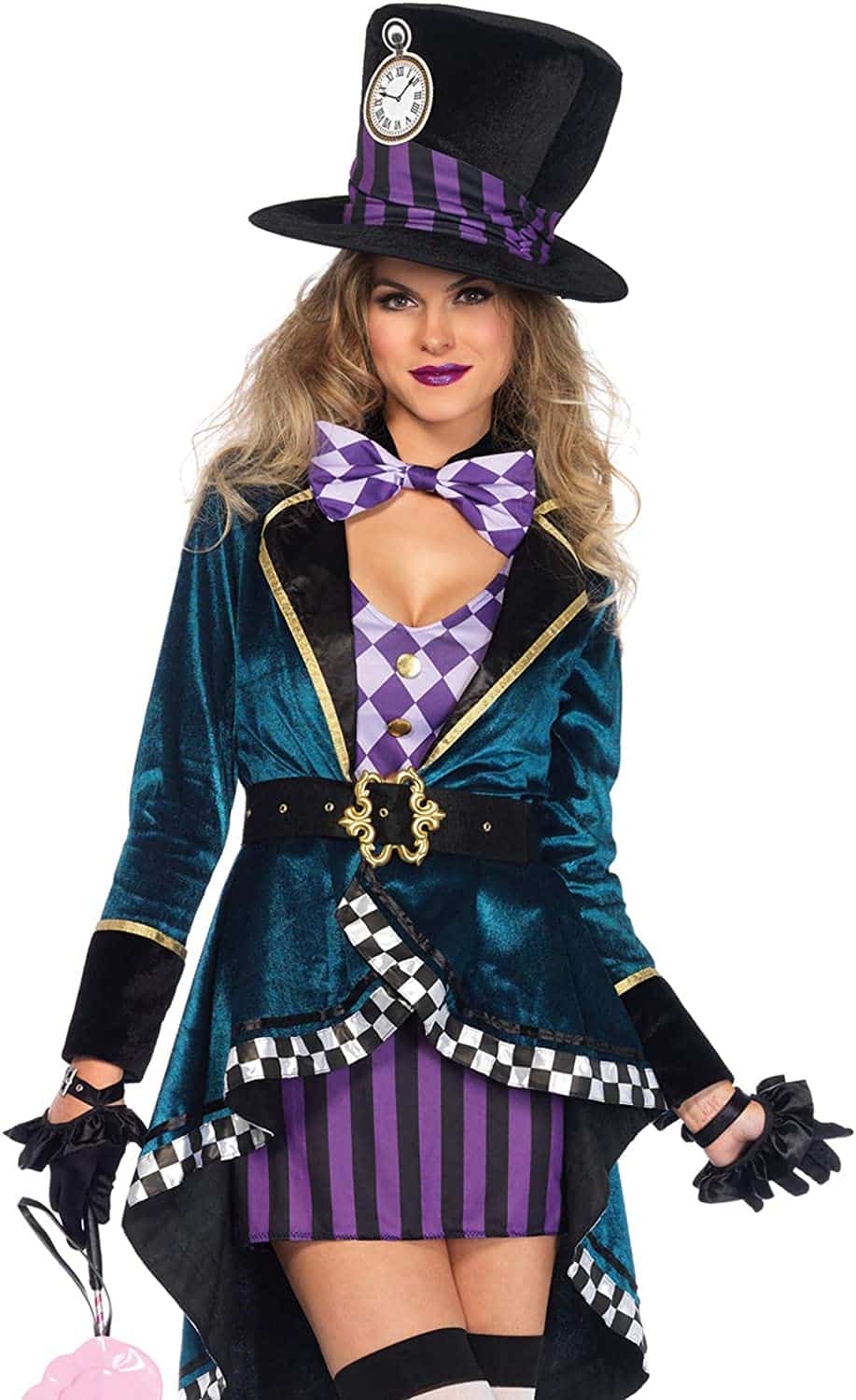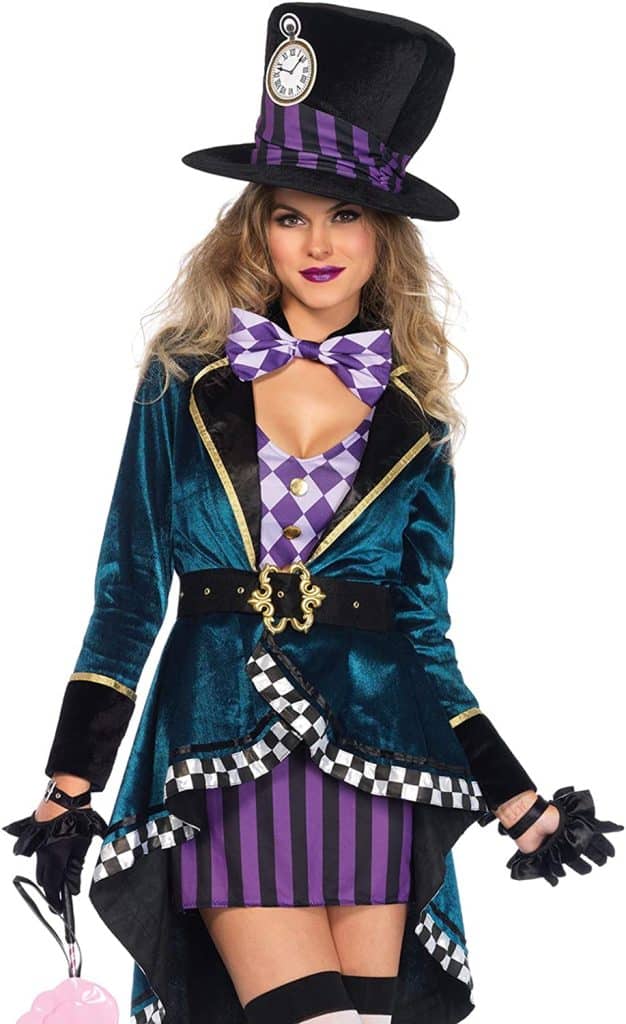 That is as far as we go into the rabbit hole for now. So, how will you celebrate this most frabjous day of days? No matter your answer, the only thing that matters is to enjoy yourself and your friends and to be as Mad as the Hatter.