In a world where diversity and inclusion are paramount, some art responds by not merely listening but by boldly stepping forward to mirror the multifaceted society we are today. One such example is the groundbreaking 2018 Pirelli Calendar, shot by Tim Walker. This iconic work does more than exhibit stunning fashion and skillful photography—it urges us to leap through the looking glass and question societal norms, thereby expanding our understanding of beauty, culture, and belonging.
Imagine tumbling down a rabbit hole and landing in a Wonderland that captures the essence of contemporary culture. In this groundbreaking reimagining of Alice in Wonderland, the familiar characters and whimsical settings are brought to life by an all-Black cast—transforming a classic narrative into a powerful reflection of modern society. Following in the transformative footsteps of Lin-Manuel Miranda's Hamilton, which ingeniously retold American history through the lens of the modern multicultural fabric, this reimagined Alice confronts us with questions about race, inclusivity, and what it means to live one's truth.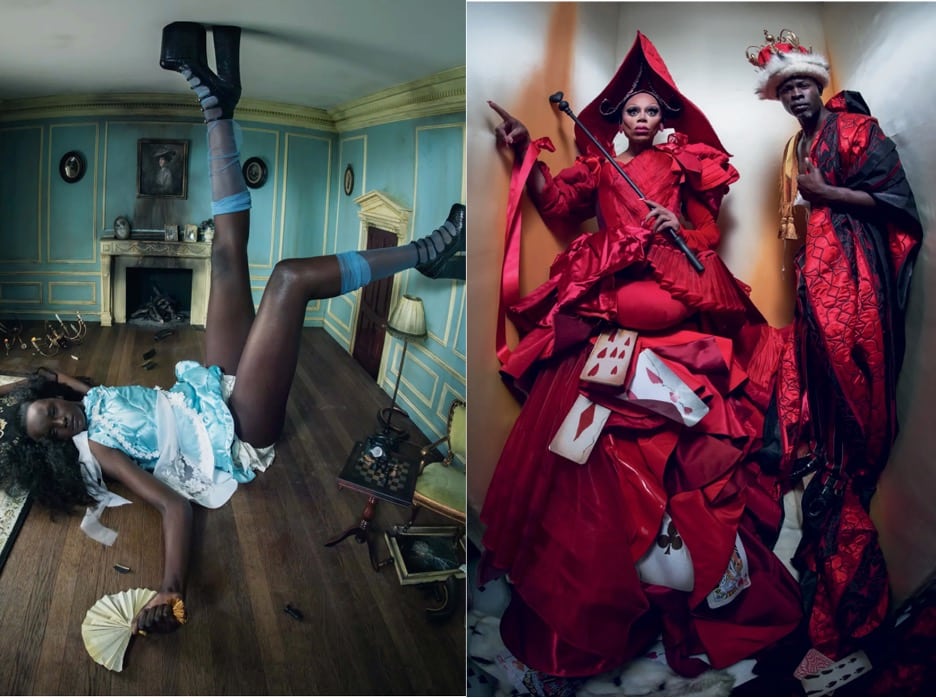 A Story for Our Time
Stories have a profound way of shaping our understanding of the world, and when they are inclusive, they can act as catalysts for societal change. Miranda's Hamilton showed us that history isn't just the story of a single race or class; it's a complex tapestry woven from a multiplicity of experiences and perspectives. Similarly, Tim Walker's reimagined Alice in Wonderland confronts us with a vivid landscape teeming with characters who may look different than the ones we grew up with but feel strikingly familiar. It invites us into a dialogue that is long overdue—a conversation about how race and inclusivity intersect with the stories we choose to tell and retell. The boldness of this adaptation lies not just in its casting choices but also in its audacity to challenge the status quo.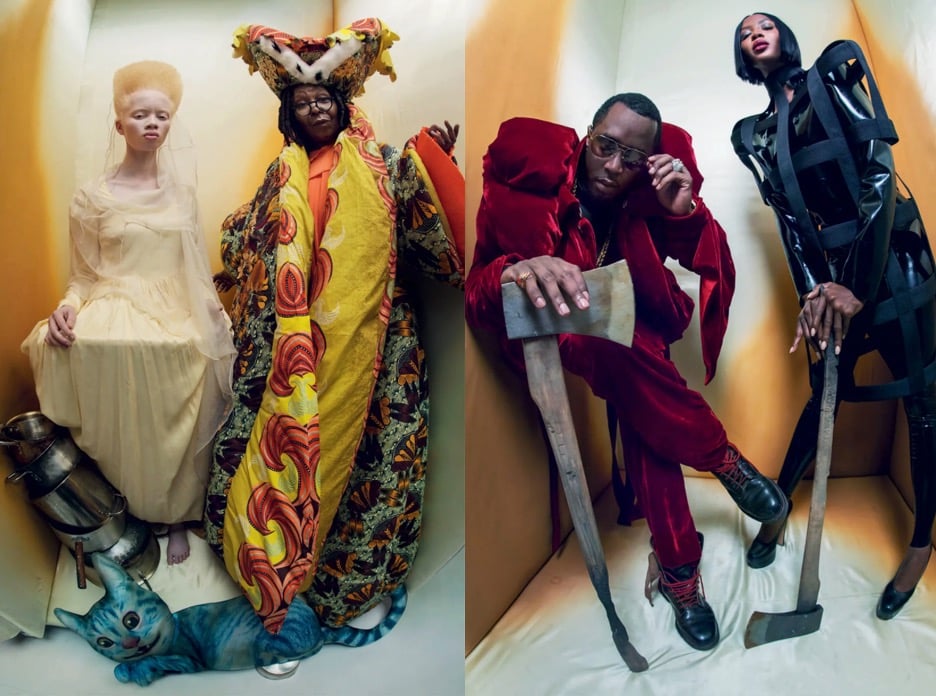 Beyond Diversity: An All-Black Cast as a Commitment
Featuring an all-black ensemble ranging from Naomi Campbell to RuPaul to Sean Combs, Walker's Pirelli Calendar makes a profound statement about representation and visibility. This was not diversity for the sake of ticking a box; it was an intentional celebration of Black excellence and an assertion that beauty, like humanity, comes in many forms.

Whoopi Goldberg's enigmatic presence stood out in her captivating portrayal of The Royal Duchess. The choice to involve her in the piece was brilliant when you consider Goldberg's longstanding relationship with Wonderland. Fans of Alice adaptations might remember her enigmatic performance as the Cheshire Cat in NBC's 1999 television movie and she was the basis for the cunning Queen of Clubs in my graphical novel Hatter M: Love of Wonder. She also voices the Alice in Wonderland statue in New York City's Central Park, further cementing her connection to this magical world. Essentially, Goldberg has been a Wonderland resident for decades, making her a perfect fit for Walker's reimagining.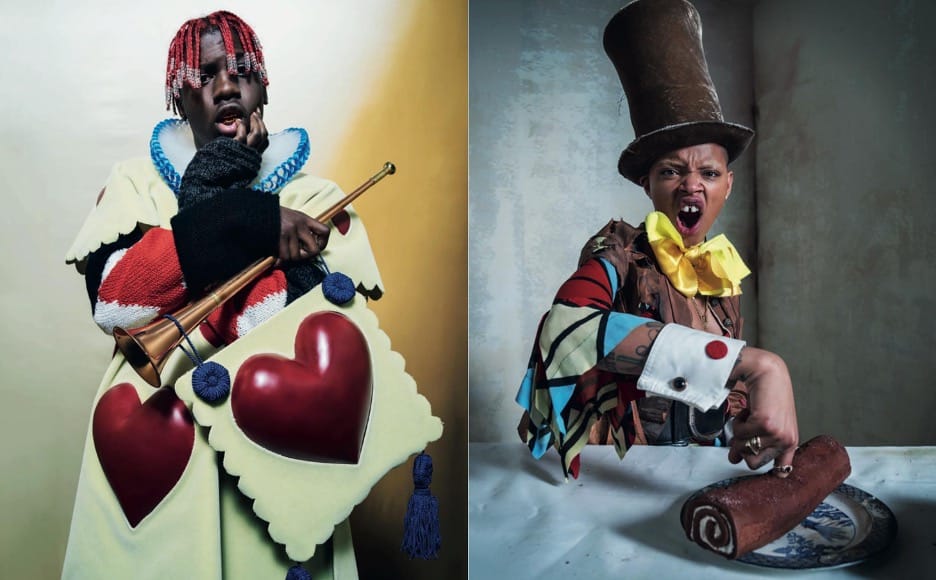 A Collective Dream: The Power of Collaboration
It takes a village to reimagine a world. Walker's vivid Wonderland came to life through his collaboration with other visionaries: set designer Shona Heath and stylist Edward Enninful. Enninful, the first Black editor of British Vogue, observed that the new Alice allows children of all backgrounds to embrace diversity from an early age. This was not merely an aesthetic choice; it was an ethical one.
"It is very important that the story of Alice be told to a new generation," said Enninful in a press release. "Her adventure in Wonderland resonates with the world we live in today; obstacles we have to overcome and the idea of celebrating difference…To see a black Alice today means children of all races can embrace the idea of diversity from a very young age and also acknowledge that beauty comes in all colors…Projects like this remarkable Pirelli Calendar demonstrate that there is still hope in what sometimes feels like an increasingly cynical reality."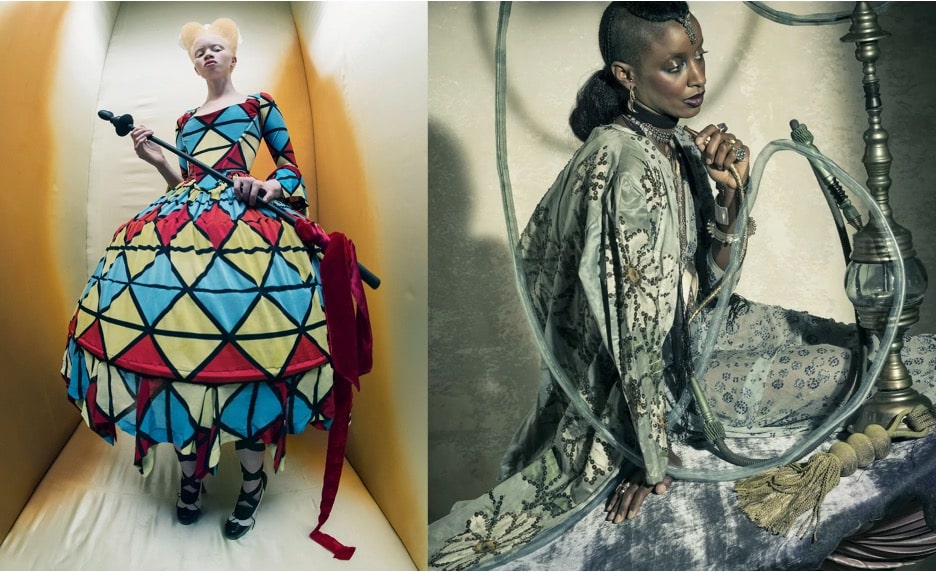 Reclaiming Wonderland: Inclusivity, Race, and Living One's Authentic Truth
The creative team are living their truth by reclaiming a narrative that had long been framed within an all too narrow scope of racial and cultural representation. In a world authenticity can be an act of courage, the importance of seeing oneself in the stories we cherish must not be understated. It's imperative to recognize the value behind what some may call "nonsense". This reimagining of Alice in Wonderland doesn't just entertain—it provokes, inspires, and most of all, includes.
It infuses the well-known narrative with the colors, textures, and voices of our diverse world, connecting the archetypal titan with reality. By doing so, it holds up a mirror to society and begs a more meaningful examination of our own narrow viewpoints. It reminds us that the road to a more inclusive future is built by the stories we tell our children, the shows we produce, and the art we leave behind.
As we venture through this fresh and vibrant Wonderland, we're not merely spectators—we're participants in a cultural moment that compels us to rethink long-standing narratives. It challenges us to look beyond the superficial and delve into the deep well of human experience, where all are invited, but not all have been previously welcomed.
By daring to dream of a different Wonderland, we all take one step closer to realizing a more inclusive and harmonious world.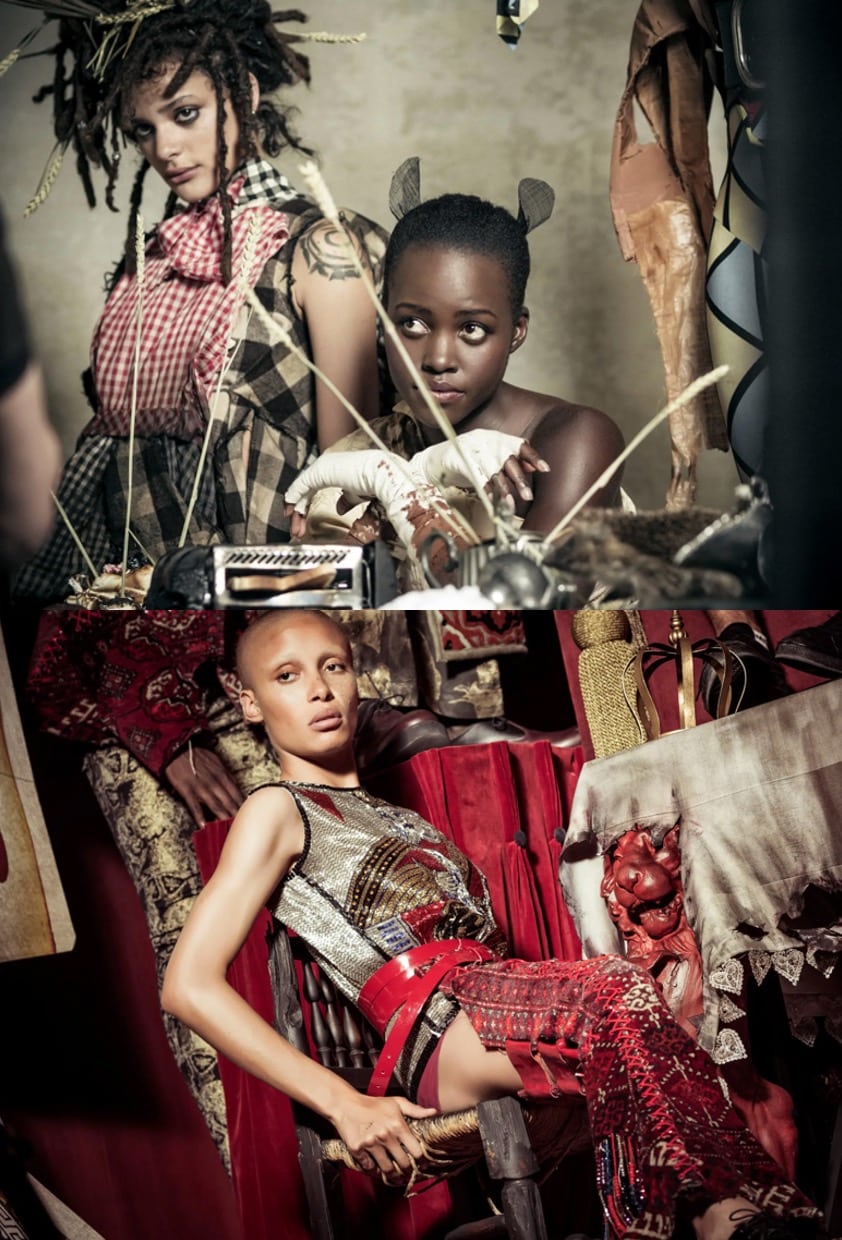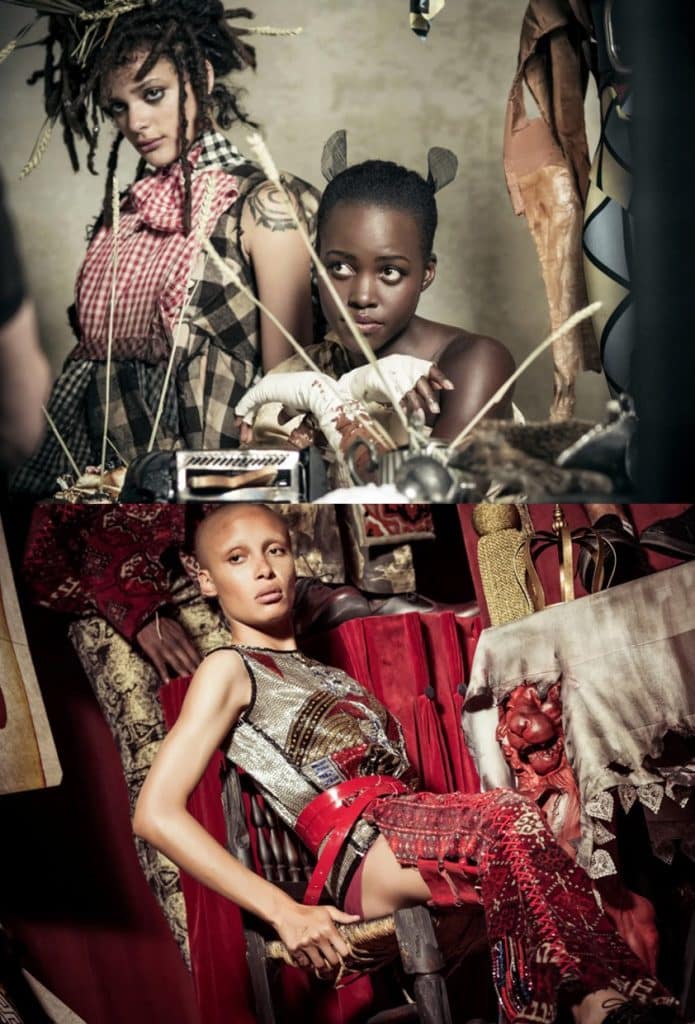 A Journey Through Time and Imagination
Behind the scenes of the 2018 Pirelli Calendar lies a world of creativity and innovation. The photo shoots, the stories, and the personalities that brought Wonderland to life are as intriguing as the final images themselves. The calendar's website, www.pirellicalendar.com, is a treasure trove of content that allows us to delve deeper into this iconic project.
Explore the history of The Pirelli Calendar, spanning more than 50 years, through films, interviews, photographs, and previously unpublished texts. It offers a comprehensive look at the evolution of this artistic endeavor, providing vital context for understanding its cultural significance and its enduring appeal.