The Minnesotan responsible for "There's Something About Mary" is now a fantasy-book mogul with dreams of being the next J.K. Rowling.
By TOM HORGEN, Star Tribune
Frank Beddor has known many heights in his career: world-champion skier, stuntman, actor, Hollywood producer and, most recently, New York Times best-selling fantasy author. (In that order, too.) Beddor couldn't have imagined a better story line had he written it himself.
"All I've been doing my whole life is rolling the dice," he said by phone recently from Los Angeles.
Beddor, 51, lives under the Hollywood sign in the Hollywood Hills. But he grew up in Minnesota, a lake kid who still comes back to his childhood home in Chanhassen.
While his life has taken many twists and turns since he left Minnesota, it is this role as a fantasy writer that has turned out to be his calling.
Beddor is the author of "The Looking Glass Wars," a trilogy of young-adult novels that has spawned two graphic novels, an online video game, weekly school readings and talks of a big-budget movie. The books are an action-packed reimagining of "Alice in Wonderland" that heightens the darker tones of Lewis Carroll's classic and flips the 1951 Disney film on its head.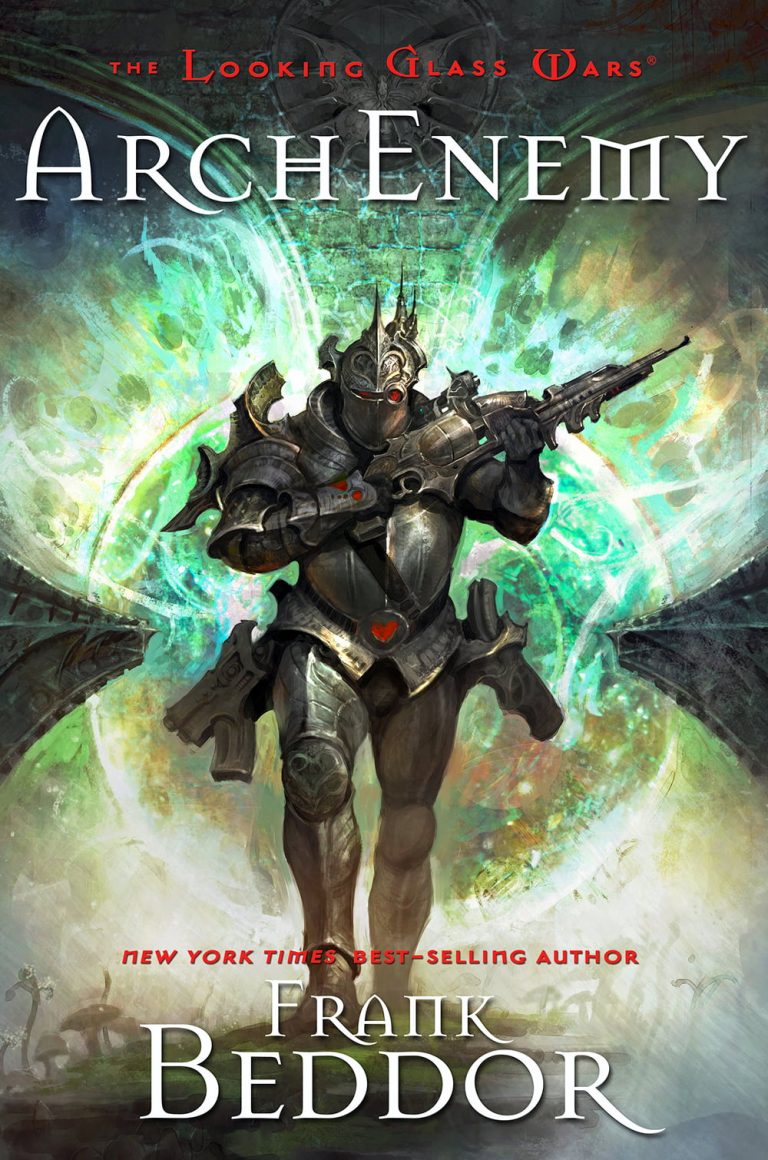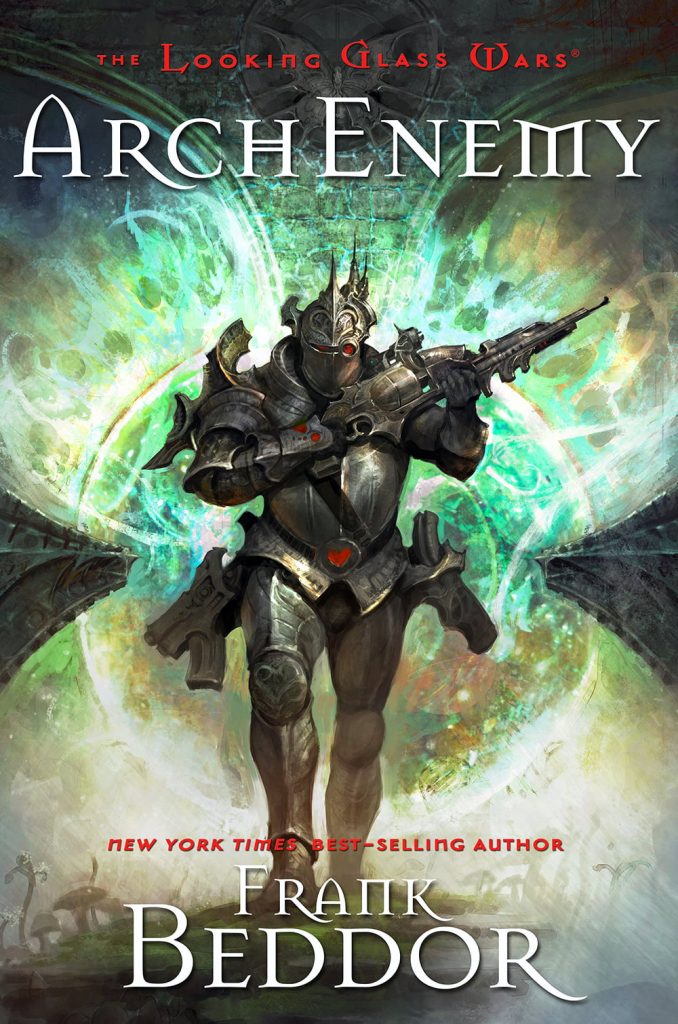 In Beddor's novels, the familiar tale of Alice's journey down the rabbit hole is all wrong. The truth is this: Princess Alyss and her allies are locked in a bloody civil war with the evil Aunt Redd for control of Wonderland.
But this Wonderland is not full of Mad Hatter tea parties and singing white rabbits. Many of the beloved characters seem to have taken on action-movie roles. Cheshire Cat, for example, is reimagined as an assassin tasked with hunting down Alyss.
On Oct. 15, Beddor released the trilogy's final installment, "ArchEnemy," as well as a second graphic novel based on the series. The first two novels ("The Looking Glass Wars" and "Seeing Redd") spent a combined 31 weeks on the New York Times bestseller list for "children's chapter" books.
Minnesota roots
Beddor, who grew up in Excelsior, is actually Frank Beddor III. His father, who died in 2007 at age 83, was Frank Beddor Jr., a well-known businessman who followed his own father (also Frank) into the printing business. At one time, Beddor Jr. owned a multimillion-dollar printing empire that stretched across the Midwest.
As a young man, Beddor's father was also a showman of sorts — something he definitely passed on to his children. Topping his many exploits was the time he water-skied 1,800 miles down the Mississippi River in 1953 while wearing a Paul Bunyan costume (it was publicity for his Brainerd-based ski show).
Beddor learned how to water-ski when he was 6 years old. He won the world championship in freestyle snow skiing in 1981 and 1982. He retired from professional skiing at 23, but later landed stunt roles in several Hollywood movies. While a full-time transition into acting never took off, he kept his Hollywood connections. In the mid-1990s, Beddor wrote a script he called "Whiteout," about the World War II army unit he described as "The Dirty Dozen" on skis. It was never made.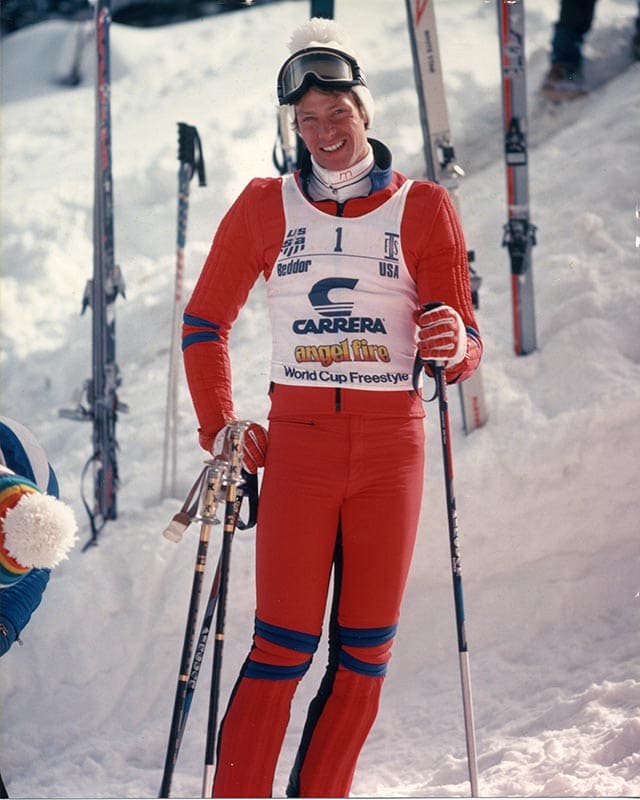 But skiing would eventually pay off big time. On a chairlift during the Sundance Film Festival in Park City, Utah, Beddor pitched his friends' idea for "There's Something About Mary" to a highpowered movie executive. The movie's release in 1998 made bigger stars out of Cameron Diaz and Ben Stiller, while its mix of romance and crude humor made it the highest-grossing comedy of the year. More important to Beddor's financial future, it went on to gross $370 million globally.
A producer role was fine, but Beddor was itching to get in on the creative process. That's when (as Beddor tells it), "destiny" happened. While in London for the premiere of "There's Something About Mary," he visited the British Museum and became fascinated with a partial set of playing cards that were adorned with bizarre versions of the "Alice in Wonderland" characters. A chance encounter with an Oxford collector who owned the rest of the set led Beddor down his own rabbit hole. It was all the inspiration he needed to start writing "The Looking Glass Wars." Five years later, the Minnesotan who grew up on Jack London adventure novels had a fully realized fantasy epic, brimming with magic, violence and, of course, a love story.
The book was rejected by every major publisher in the United States. "It was painful," Beddor said. However, a British publisher, Egmont, found it intriguing and released the first installment in the U.K. in 2004. British readers and media types ate up the idea of a Yankee author reworking their classic into a fantasy-action yarn. The purists hated it even more.
"Members of the Lewis Carroll Society met me at Heathrow Airport, chanting 'Off with Frank Beddor's head,'" he said. "They had placards. I thought it was a joke. Then I realized they were really, really upset with me."
Comic books and beyond
With the novel's U.K. success, U.S. publishers that had passed on Beddor came calling. Penguin gave the novel its first U.S. printing in 2006 (under its Dial imprint). Beddor expanded the "Looking Glass Wars" universe with a hit comic book called "Hatter M," which focused on a warrior version of the Mad Hatter.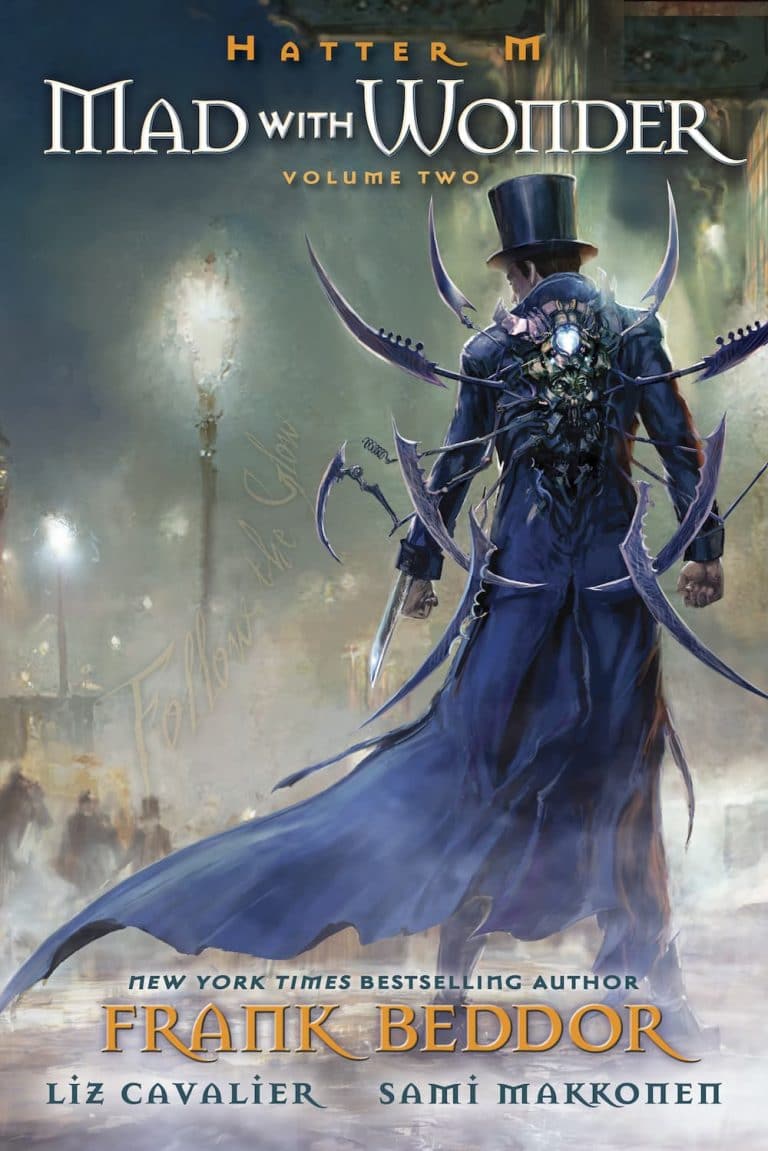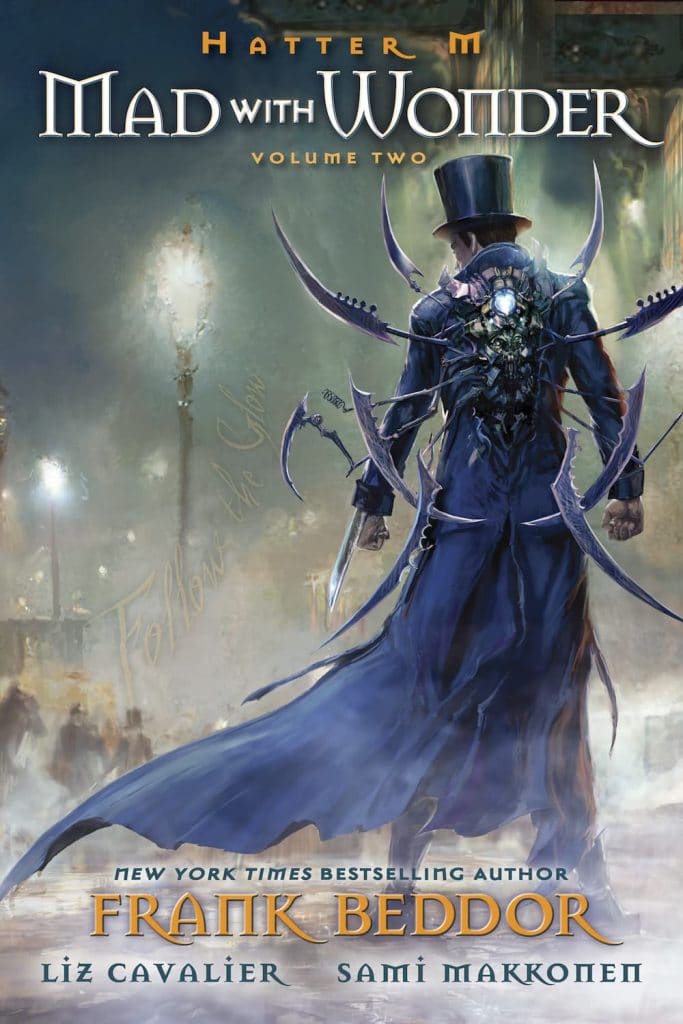 Like all his pop-culture heroes — George Lucas ("Star Wars"), Frank Herbert ("Dune") and Philip Pullman ("His Dark Materials") — Beddor has spread his story's mythology across many platforms (books, online, CDs). Obviously, movies are next.
Beddor has written a screenplay for "The Looking Glass Wars" and is working with producer Charles Roven ("The Dark Knight") on finding a director. One problem may be Disney's live-action version of "Alice in Wonderland" (directed by Tim Burton), which opens in March 2010. Beddor is unsure if Burton's film will help or hurt interest in "The Looking Glass Wars." For now, he's content to wait and see.
"It's really important to me to take my time," Beddor said. "The last thing I want to have happen is to do a subpar [movie] that kills off the franchise and the stories."
Beddor said he's been thinking a lot about his dad lately — about his business ventures and how Beddor's own career choices stack up.
"The hardest thing — absolutely — was to walk away from any connection to the family business," he said.
But from his home in Los Angeles, Beddor reaffirmed his commitment to the world he's created. He said he has more stories to write, more characters to explore, more ways to delve into "The Looking Glass Wars."
"It's really just a part of me now. It's part of my DNA. There's not a moment when I'm not thinking about it. It really is my life's work — or my life, I suppose."