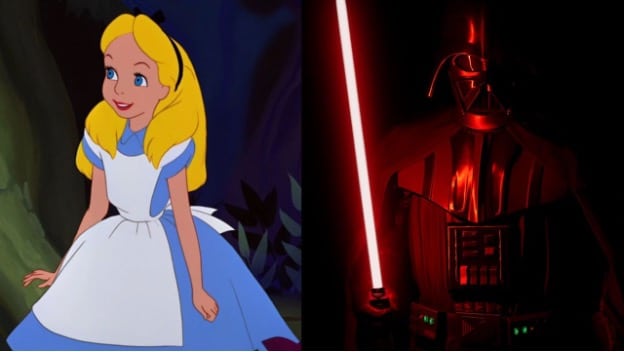 In the expansive landscape of popular culture, two timeless and iconic franchises have captured the imagination of generations: Alice in Wonderland and Star Wars. These seemingly disparate intellectual properties (IPs) share intriguing parallels and stark differences in terms of themes, storytelling techniques, and cultural significance.
I've been tasked with pitting the two IP juggernauts against each other in a head-to-head battle for the ages. For this showdown, I will be comparing Alice in Wonderland and Star Wars over a whole scope of different criteria, ranging from overall cultural influence to theme park rides.
Who will come out on top? Who will be crowned ruler of the IP universe? Who's fans will send me the most hate mail after reading this? You'll have to make it to the end of this blog post to find out.
If you're worried that my judgment will be skewed for this heavyweight battle because I receive payment for these blogs from The Looking Glass Wars author Frank Beddor, allow me to put your minds at ease, I don't get paid very much.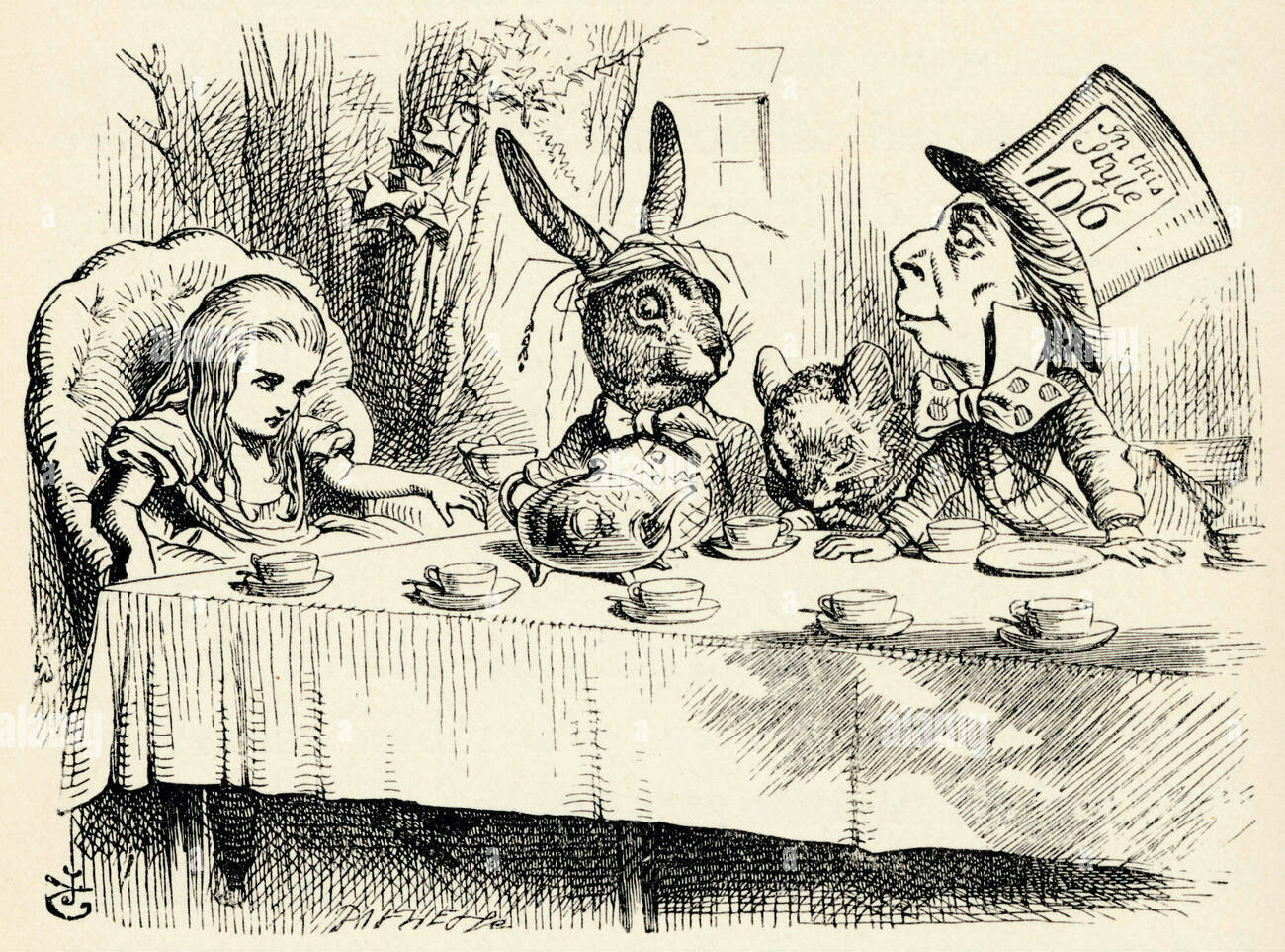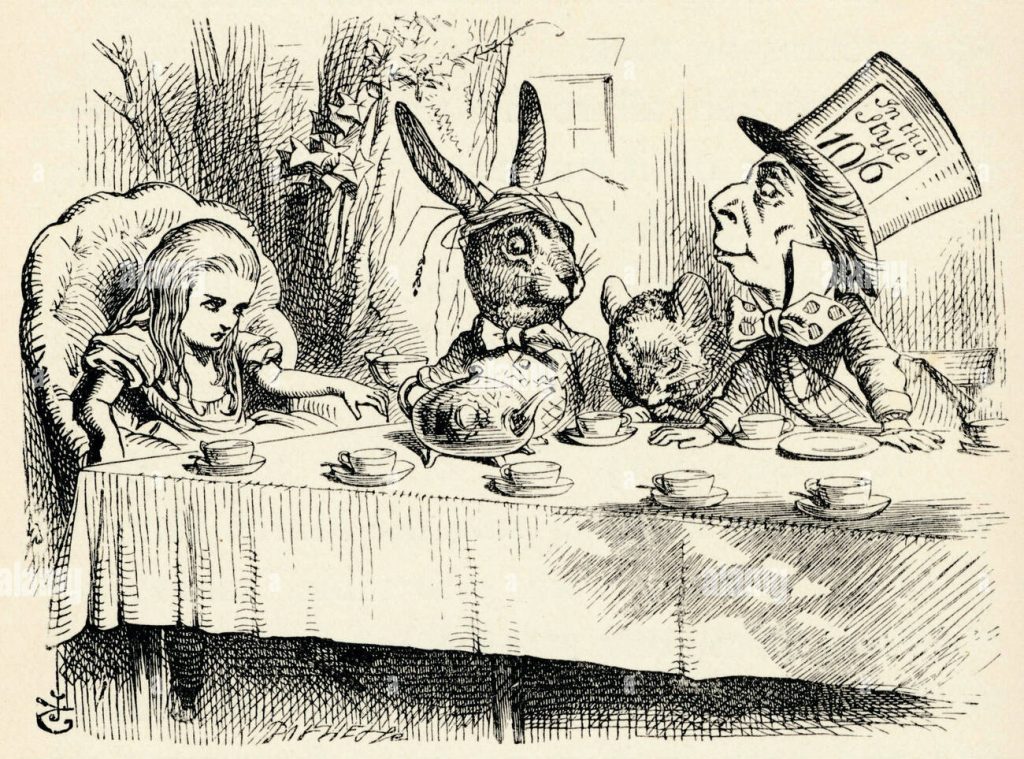 Worldwide Cultural Impact
In this first round of our showdown, we're going to find out who's had the most impact around the globe. Both are known worldwide, but there can be only one victor here.
Alice in Wonderland: When Lewis Carroll's whimsical and surreal world of Wonderland was first introduced, it was unlike anything people had ever read before. Its influence spans literature, film, art, and fashion. Wonderland's timeless appeal transcends cultural boundaries, making it a cherished part of literary and artistic culture worldwide.
Star Wars: Similarly, when Star Wars first graced the silver screen, it was a groundbreaking cinematic experience that transported audiences to a galaxy far, far away in ways they had never imagined. Star Wars' most notable impact on culture extends to merchandise, which somehow loses all value when the box is opened, conventions, and being a driving force in the evolution of "nerd culture" into "popular culture."
Winner: Alice in Wonderland – Both Alice in Wonderland and Star Wars were revolutionary when they first appeared, and if I really want to get reductive, both IPs have had enough cultural impact to have the honor of having more than one pornographic parody. But Alice in Wonderland's influence is far-reaching and has stood the test of time. It's just been here longer and is still a part of the cultural zeitgeist today, bolstered by its many adaptations in film and television. It's the clear winner here.
Critical Appeal
In this category, I'm going to explore the critical appeal of Alice in Wonderland and Star Wars. There is a bit of a problem here because the topic of this blog is more about IPs and it's hard to find anything about the IPs as a whole, so I'm going to pit the most famous movies against each other: Disney's Alice in Wonderland and Star Wars: Episode IV – A New Hope.
Alice in Wonderland: Disney's adaptation of Lewis Carroll's classic is a surreal and satirical masterpiece that has garnered praise from critics and scholars for its imaginative storytelling and its exploration of the absurdities of life.
Star Wars: Star Wars has received critical acclaim not only for its groundbreaking special effects but also for its storytelling, character development, and epic scope. The original 1977 film, in particular, is considered a cinematic milestone.
Winner: Tie – I didn't want a tie and I scoured the web to find a winner but the critical appeal is evenly matched between Alice in Wonderland and Star Wars. Some of the films from both universes have earned praise and recognition from critics and fans alike and some did not. Okay, moving on.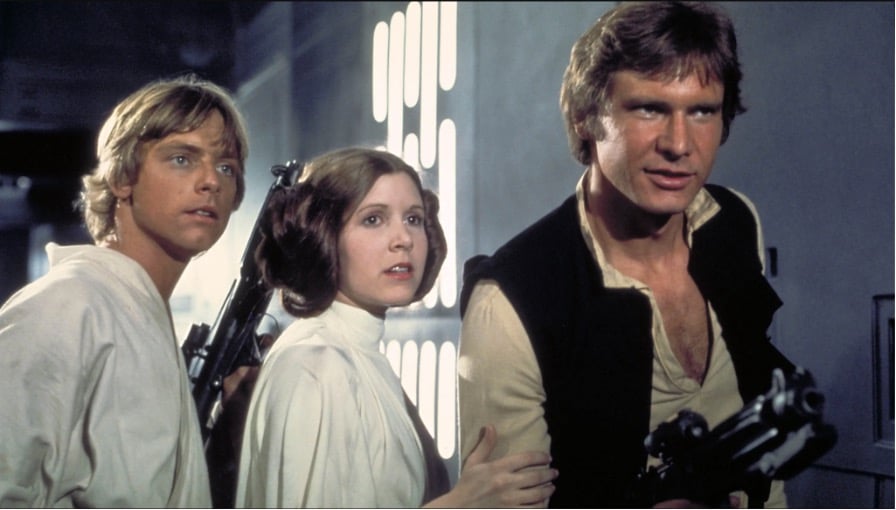 Influences on Language
Let's talk about language baby, let's talk about you and me, let's talk about all the things from Cheshire Cats to Woo-oo-kies, let's talk about words.
Alice in Wonderland: Lewis Carroll's work introduced phrases like "down the rabbit hole" and "mad as a hatter" into common usage. He revolutionized language. These expressions capture the whimsy and eccentricity of Wonderland while also being great metaphors for things happening around us to this day. Carroll's linguistic creativity has even inspired new words, like "chortle," which is one of my top five favorite words.
Star Wars: The franchise has contributed phrases like "May the Force be with you" to the vernacular. This expression reflects the epic and mythic quality of the Star Wars saga and has become part of the cultural lexicon. Other popular phrases include "It's a trap!" and, "I've got a bad feeling about this."
Winner: Alice in Wonderland – In terms of linguistic impact and linguistic creativity, Alice in Wonderland wins hands down. Let me explain my thought process here. Yes, "May the Force be with you" is instantly recognizable, but it hasn't become a part of our language. For something to become a part of our language, it has to disappear. When I say "I went down an internet rabbit hole," people don't automatically think, "Alice in Wonderland," they think, "he was captured by the algorithm." But If I were to say, "May the Force be with you," anyone would think, "Hey look, a virgin." Therefore, Alice in Wonderland is the winner.
Books Published
Alice in Wonderland: Carroll's literary masterpiece has sold over 100 million copies worldwide and has been translated into more than 100 languages. With over 300 editions in print, Alice's adventures continue to find new readers across the globe.
Star Wars: As of 2021, Star Wars novels have sold over 200 million copies worldwide, with more than 160 titles reaching the New York Times bestseller list. The vast expansion of the Star Wars universe through literature showcases its enduring popularity.
Winner: Alice in Wonderland – Now those of you who are mathematically challenged might see that the Star Wars number of 200 million is bigger than the 100 million Alice in Wonderland copies, but let's do some math. 200 million divided by 160 is 1.25 million copies sold ignoring the non-best sellers. This is almost 100 times less than Alice's Adventures in Wonderland. Alice in Wonderland's rich history of adaptations and its enduring appeal in various forms make it the winner in this category.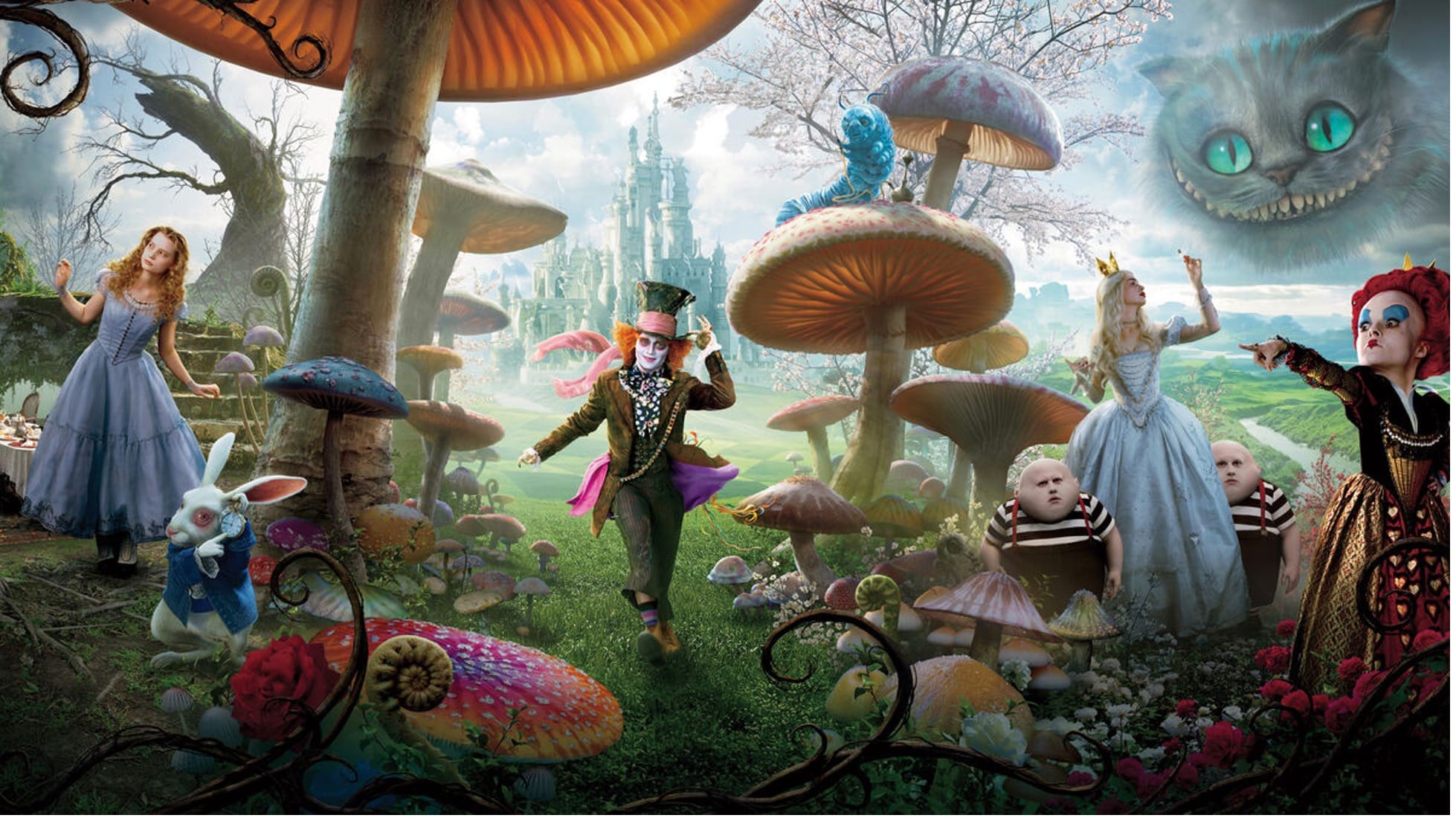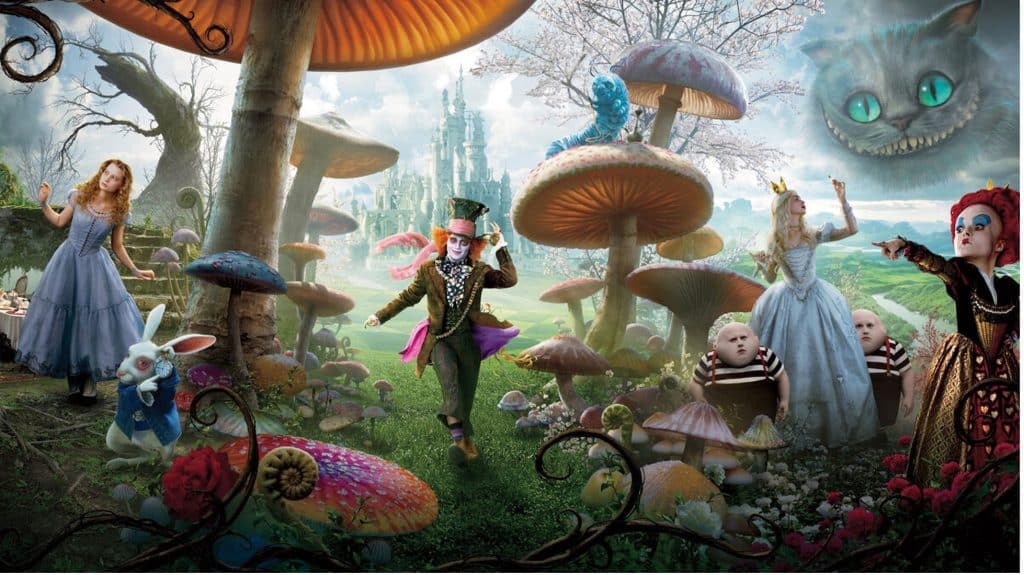 Box Office Success
In this round, we compare the box office success of Alice in Wonderland and Star Wars.
Alice in Wonderland: Alice in Wonderland has seen considerable success at the box office with Tim Burton's Alice in Wonderland raking in over $1 billion.
Star Wars: As of 2021, Star Wars has grossed over $10 billion at the global box office, making it one of the most financially successful film franchises in history.
Winner: Star Wars – If you were to Google "Highest Grossing Media Franchises," Star Wars is number four on the list. In terms of box office success, Star Wars' monumental earnings secured its victory in this category.
Theme Park Rides
Why is this category here? What does it have to do with anything? Well, I thought it would be fun to talk about.
Alice in Wonderland: There are many different Alice in Wonderland-inspired theme park rides but the most notable are the ones featured in the Disney parks. The Alice in Wonderland rides allow visitors to journey through the whimsical world of Wonderland, encountering characters and scenes from the book and the animated film. The rides have been around almost as long as Disneyland itself.
Star Wars: Disney's acquisition of Lucasfilm has led to the creation of Star Wars-themed attractions, most notably "Star Wars: Galaxy's Edge." This immersive land transports visitors to the Star Wars universe, complete with themed rides, experiences, and interactions with iconic characters.
Winner: Star Wars – Strictly speaking about Disneyland in California. Star Wars has a whole immersive land with rides featuring groundbreaking technology to fully transport you into the Star Wars universe. Alice in Wonderland has a medieval torture device, also known as the teacups, and the ancient dark ride where you ride the Caterpillar.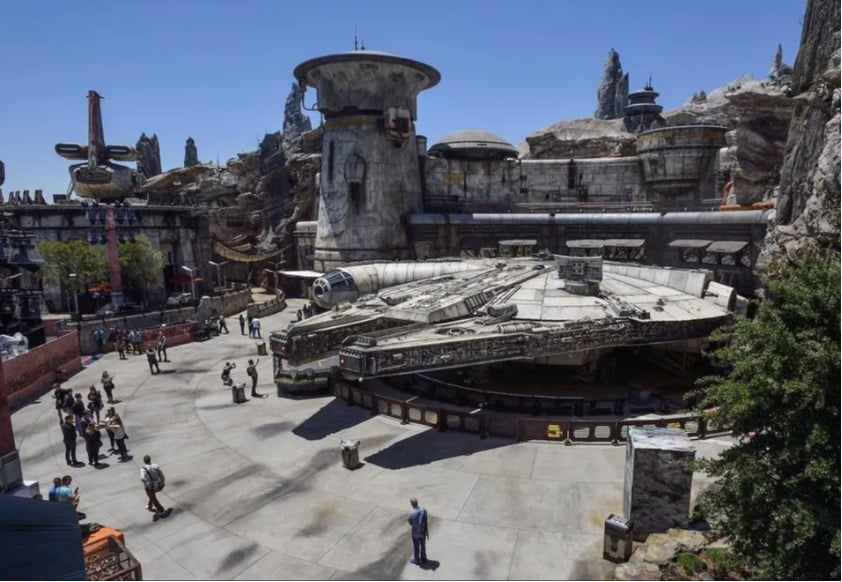 Miscellaneous Categories
I'm going to be giving out points based on certain facts that I've found. Think of this like a lightning round of micro-categories.
Conventions: While at any convention you are bound to find someone cosplaying some form of the Mad Hatter or Alice, Star Wars takes home the prize here due to it having dedicated conventions. Lewis Carroll unfortunately did not get to experience conventions. One point to Star Wars.
Music: Alice blows Star Wars out of the water when it comes to influence on music, and that's just counting song titles referencing Alice in Wonderland. The only thing Star Wars has over Alice in this category is a Weird Al Yankovich parody. It does make the matchup a bit more of a contest, but the sheer volume of Alice-related songs points us to a clear winner here. One point to Alice.
Conclusion
Of the six categories, Star Wars won three, and Alice in Wonderland won four. Including the tie that makes it four to five. It was obvious that such an enduring force would be the victor in this matchup. The fact that the IP is 158 years old and is still being talked about to this day is evidence enough that it is the winner here. Perhaps when Star Wars is 158 years old I can do a rematch.
While I had these two IPs face off against each other I want to end on a note of love for both. I want to show you all some really cool character mashups I've created in my head and used AI, a tool that will one day take everyone's job, to bring to life.
First off is Hatter Madigan from Frank Beddor's Looking Glass Wars novels and the Hatter M graphic novel series X Mandalorian from The Mandalorian.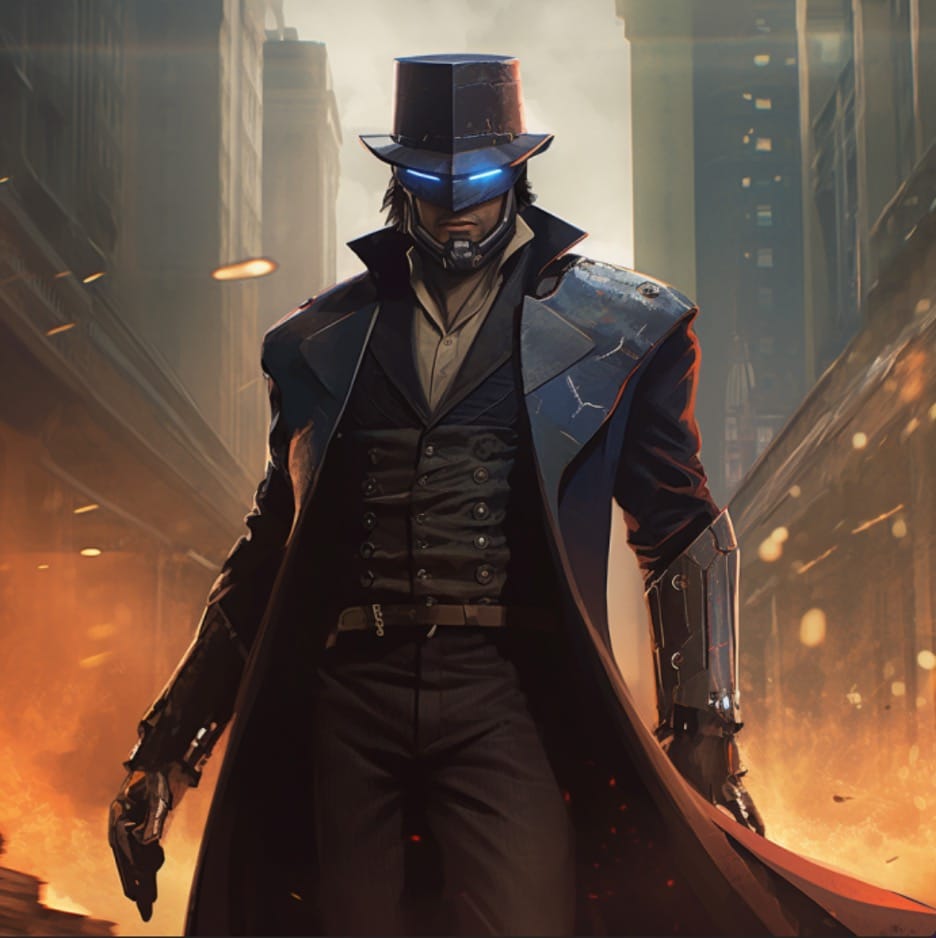 Next, we have Storm Troopers as Playing Card soldiers.
Now here we have Alice as a Jedi with the Sith Red Queen.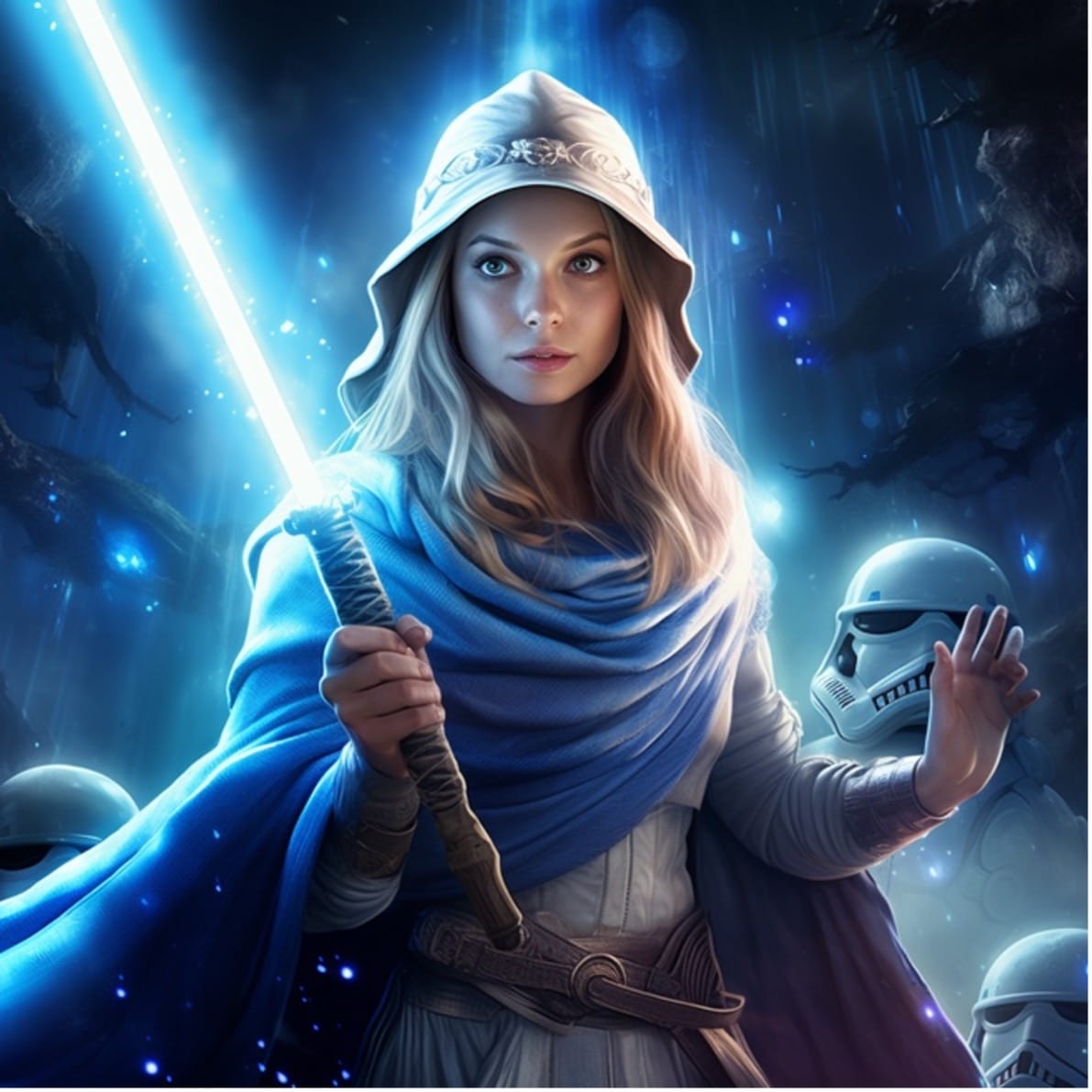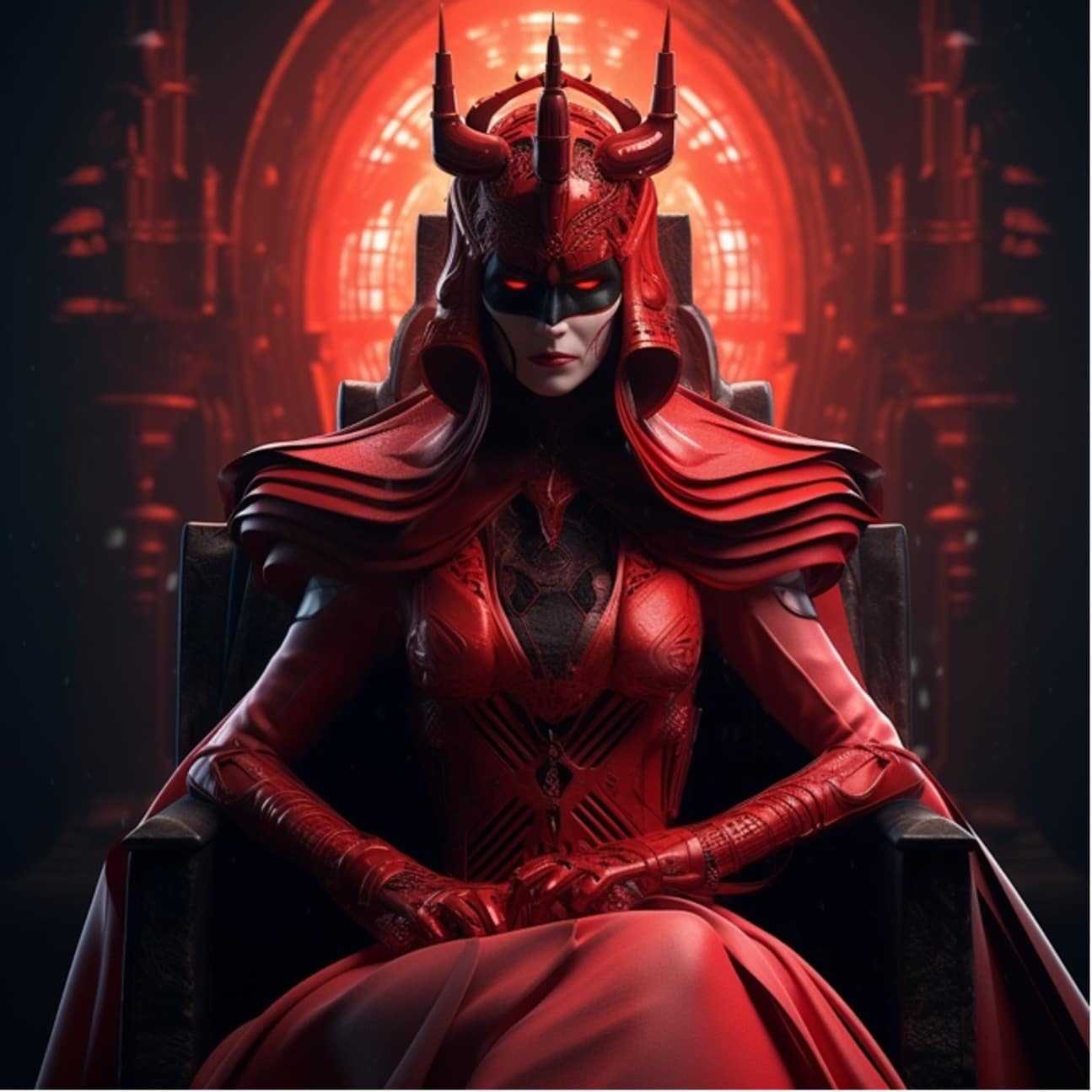 What other IPs would you all want to see face-off in this head-to-head battle? Have you made any interesting MidJourney mash-ups? Leave your creations on @frankbeddorofficial
---
Meet the Author: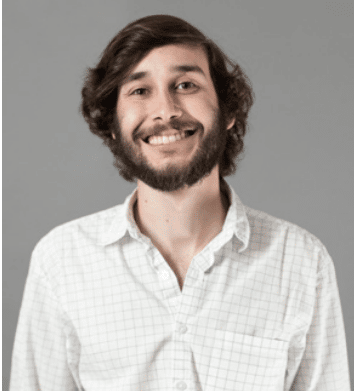 Jared Hoffman graduated from the American Film Institute with a degree in screenwriting. A Los Angeles native, his brand of comedy is satire stemming from the many different personalities and egos he has encountered throughout his life. As a lover of all things comedy, Jared is always working out new material and trying to make those around him laugh. His therapist claims this is a coping mechanism, but what does she know?