As an amateur scholar and die-hard enthusiast of everything to do with Alice in Wonderland, I have launched a Podcast that takes on Alice's everlasting influence on pop culture. As an author that draws on Lewis Carroll's iconic masterpiece for my Looking Glass Wars universe, I'm well acquainted with the process of dipping into Wonderland for inspiration. The journey has brought me into contact with a fantastic community of artists and creators from all walks of life—and this podcast will be the platform where we come together to answer the fascinating question: "What is it about Alice?"
It is my great pleasure to have Androo Mitchell join me as my guest. Read on to explore a sampling of our conversation, and check out the series on your favorite podcasting platform to listen to the full interview. For the full transcript with exclusive content, join our private Circle community.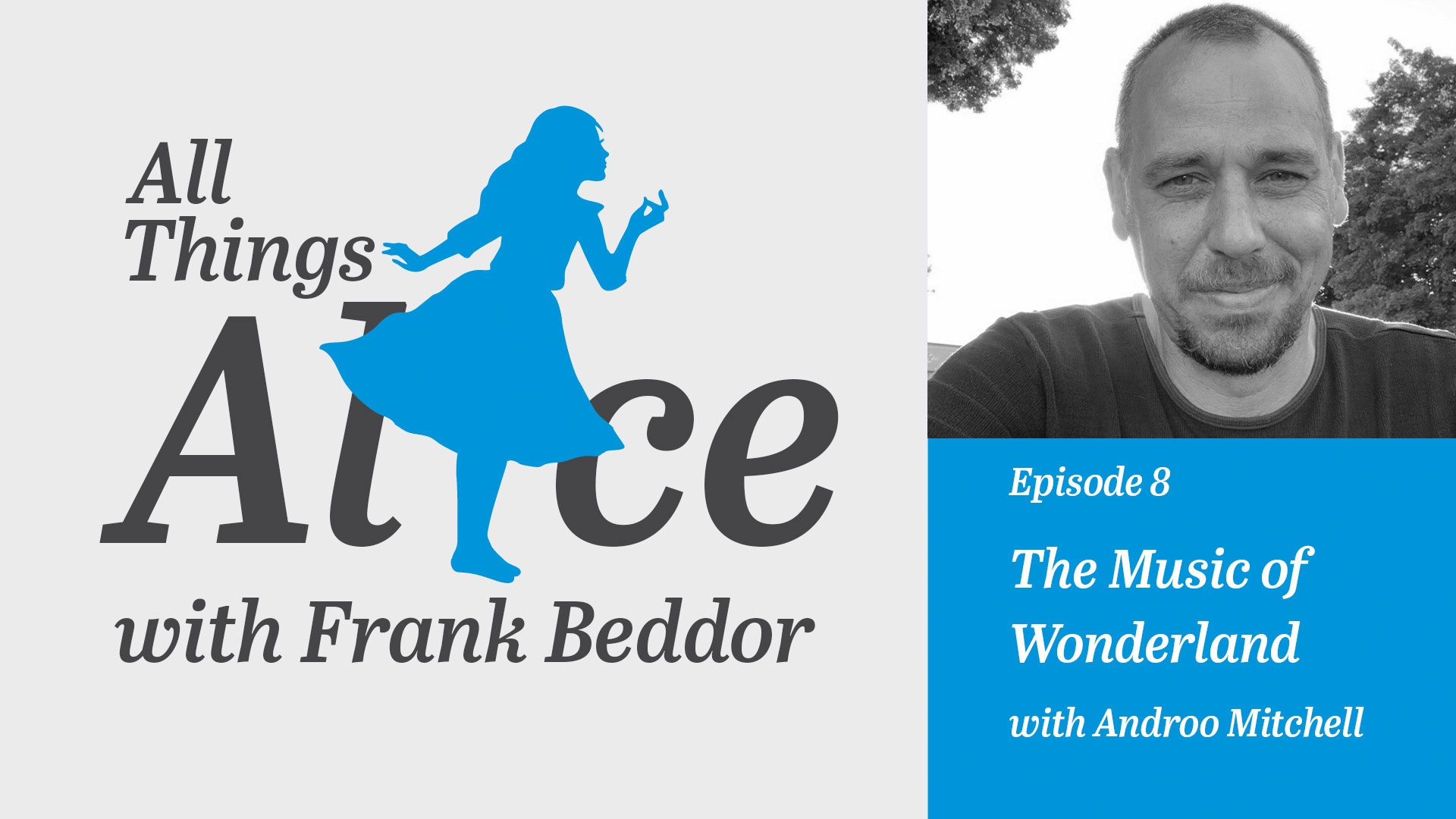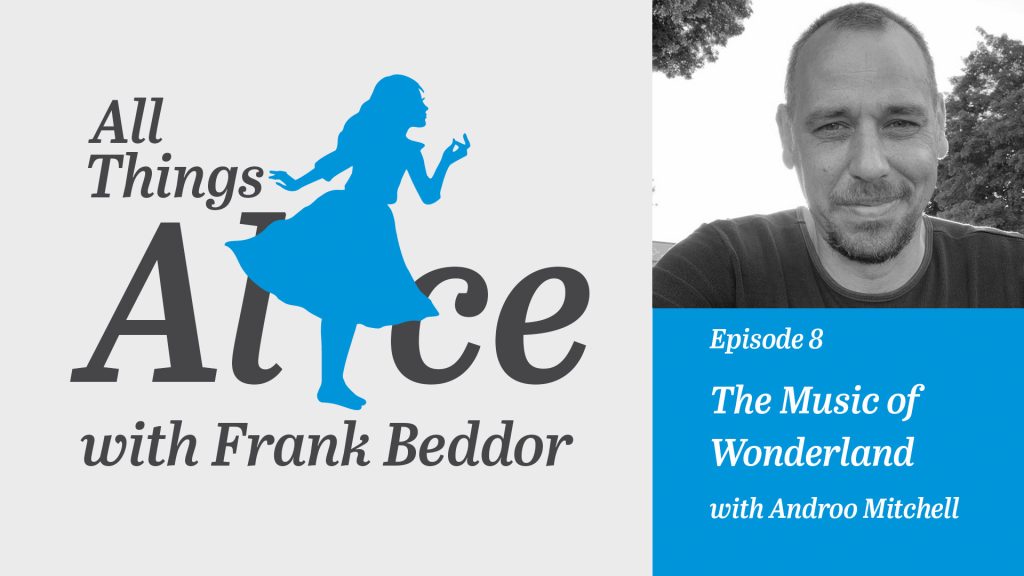 ---
FB
Let's go back. You came to my office that was on the fifth floor on Wilshire when we were doing Wicked. That was 2000, I think. Crazy, my friend, that's 23 years ago!
AM
I know. The craziest part is that I remember, so clearly, getting the phone call from Stumpy and he was giving me the background and story about this film. "You need to take a look at it and do something different, work your magic." So, when I got the film, I was like, "What exactly do you want me to do?" And he's like, "I don't know, just put anything you want. ABBA, Rolling Stones, Led Zeppelin, put it in there. It's not necessarily going to be licensed, but just, do your flair. But also, do keep in mind that some of the songs you might have to license in case he likes it." That was such a great introduction to working with you and then hearing your response and talking to you. You were just over the moon with Funki Porcini and Amon Tobin and all that stuff took the film to a whole new level.
FB
I want to set that up for our listeners because who you're talking about is Greg Stump, who has directed and produced these fantastic ski movies. I knew Stumpy back from my ski days.You had a lot of experience in that indie space. When we were working on Wicked, which is a psycho thriller about a teenage dream girl who seems to be taking her mother's place after losing her in a brutal unresolved murder. Julia Stiles is the lead, it was her breakout starring role, and it was a smash hit when it premiered at Sundance. She got discovered there and went on to star in 10 Things I Hate About You. The director, Michael Steinberg, and I, had a difference of opinion on the music and that's when I brought you in. What you said earlier was true. It was like, "Okay, do what you want to do with this. Let's see how changing the music and adding some new songs will affect the testing." Then you introduced me to all these great bands, like Morcheeba, for example.
AM
It allowed me to recreate something that had already been filmed. As a music supervisor, normally you submit music, the editors will edit to the music and work around it. Then you end up getting told at the 11th hour that the editor and director have decided to chop that song into three different parts and use it here and there. Whereas Wicked, it was already picture locked. So, I started working backwards, like, "Okay, so I love this song. There's this action and drama that happens,"then I'd go back and say, "Okay, I've got 43 seconds to build into that moment of the song." So, then I go back to 43 seconds in that song, and I go, "Oh, my God, I could actually fade it in right here." I was working backwards so that the music that I was choosing, where the crescendos and the changes of tempo were happening in time with the dramatic scenes of the picture lock. I had a clean palette, and I could use anything I wanted. It was a music supervisor's dream to do something like that and to have ultimate creative control.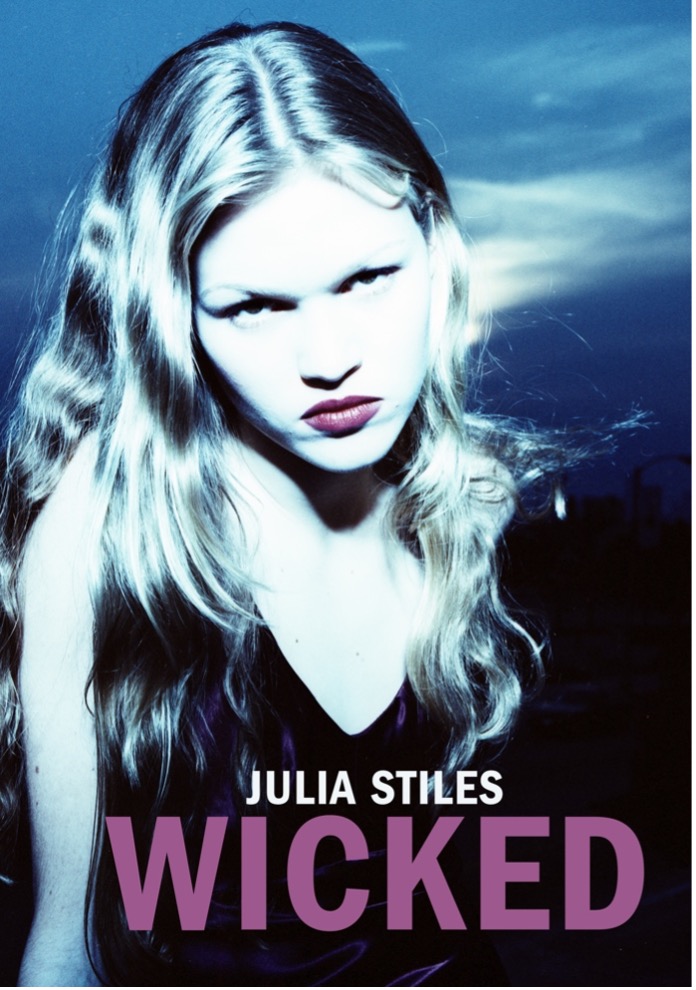 FB
You had so much fun with the music and the choices. There was Jack Off Jill and The Cranes and Juliana Hatfield and the Switchblade Symphony. There were a bunch of songs that were added that were not in the Sundance cut. Anyway, this is All Things Alice and Wicked was the segue for you and me to work on The Looking Glass Wars soundtrack.
I was doing so much research on Alice in Wonderland in pop culture and was completely floored by how many artists across all these different mediums used Alice as their muse, and, particularly, in music itself. I started feeling a little bit jealous that, if Lewis Carroll has all these artists that are inspired, I wonder if artists would be inspired by The Looking Glass Wars. That's when I reached out to you and that's when things got really interesting. It was hugely enjoyable to work with you and to work with all these bands and musicians. I really want to talk about that experience. But I also want to talk about some of the songs that motivated the two of us to even take on this soundtrack. As I think I mentioned to you, Jefferson Airplane's "White Rabbit" has always been a big favorite of mine. This kind of blatant psychedelic LSD trip with great lyrics. "One pill makes you larger, and one pill makes you small, and the ones that mother give you, don't do anything at all. Go ask Alice." Alice in Wonderland in songs are everywhere. So that was the impetus to get us going. I think I called you and said, "Okay, we gotta do something about this."
AM
I remember us talking for sure about the idea and the concept. Of course, this was long before streaming platforms. So, it was like, "Oh, hey, let's put a playlist together." This was back in the days of CD compilations.
FB
You sent me so many amazing playlists. Not just for references for The Looking Glass Wars soundtrack and music but just for hanging out. What was really great and unique was that you introduced me to so many bands I'd never heard of, and it was fantastic. We were originally talking about some of our favorite bands that used Alice as their muse. But these were different. These were bands that would take an idea, a theme from the book for example, then write and create their own music. That was super unique. You were introducing me to all those bands.
AM
The most fun part of my job at that time was to go find new and undiscovered indie music. The motto that I'd always had and how I initially made the first steps into the music business was promoting bands through college radio. An environmental folk rock singer Holly Johnson in Vancouver and got a grant and I got hired for a year to promote this environmental folk rock singer. It was all about getting new music, getting bands, out there putting chyrons up, getting free music videos for sports because this is still back in the days of MTV. The upside as well is that when things started moving along, and I was starting to work with films with bigger budgets, it was great to be able to have them sign off on both publishing the masters and get them for an affordable rate. I was always being able to create that balance between making the bands happy and making the media producers happy.
FB
That was crucial. Because, as you know, it was an experiment, and I was doing on a budget. I wanted to experiment and wanted the artists to be able to have all this freedom creatively, and the idea of doing music inspired by a book was unusual. Those bands that you had cultivated relationships with and the technique of finding and promoting bands that played perfectly into what I wanted to try and the budget.
I think one of the first artists you introduced me to was Kuba. Ultimately, he wrote, "To Another World," which is one of my favorite songs and pretty much an anthem to my 20 years of writing inside Wonderland because it was welcome to Wonderland. Welcome to my world. I used to use that song when I would introduce myself at school events, and then I'd introduce myself, "Welcome to Wonderland. Welcome to my world." I love that song. How did you find Kuba and what was the story behind him?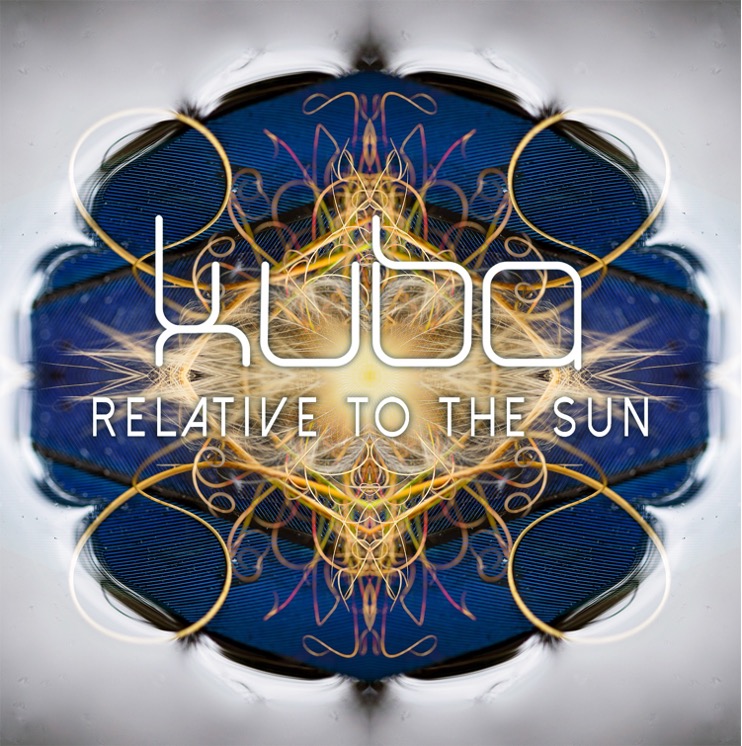 AM
I don't remember exactly how I first met Kuba, but he is a local, he's from Victoria, Vancouver. The music scene in Vancouver was very small in the 90s, compared to what it is now, but everybody kind of knew everybody. Kuba, I couldn't believe he wasn't signed, and he wasn't this huge Canadian artist. There were various reasons, that I understood later, why he wasn't signed. But even to this day, he is just knocking it out of the park. He sent me, recently, a few unfinished tracks from this EP that he's working on, and he's just got a grant and he just released a single on Spotify.
I was fortunate to work on the Craig Kelly documentary called Let It Ride and ended up getting some really huge bands. But I wanted Kuba to write an original song for the tail credits because Craig, unfortunately, perished in an avalanche, so there needed to be something very special to close the film. I asked Kuba to write something original for it and he went into the studio. A little while later, he sent me this mp3 and he's like, "This is kind of the song structure and the flow. I'd be more than happy to go into the studio and produce it. I just need this amount of money to do it." I was like, "Oh my God. What you sent me, is perfect as is." It's raw. It's organic. It's natural. It's heartfelt. He just nailed the lyrics. In my opinion, it's the best song on the soundtrack. I got all these big bands and Kuba just nails the tail credits song. So, it's not surprising to me that Kuba would write a track that symbolizes your journey for 20 years, just knowing the talent he has. To this day, he's still pumping them out. He's a natural.
FB

There's a beauty and a haunting quality to "To Another World." It starts with a mass being sung as thunder echoes and it's really ominous. Church bells are rising, and it takes us into another world and it's a very, very different Wonderland. The story I told him I was interested in was, during Queen Redd's coup everything was destroyed, and Alice was exiled, and her childhood friend has grown up and he's a 20-year-old resistance fighter and his world's lost. He's singing about that loss and that emotion, the chorus of the Alyssians, who are the resistance fighters keeping faith that Alice will return to the throne and take down Queen Redd's reign. He was able to sonically capture that emotion in a really, really beautiful way. When I heard that song, I knew that this was going to be a remarkable journey with these various artists doing an awesome job of hitting the themes of my book, with all kinds of different music.
I'd never done that before. I'd never produced music. I was a neophyte and you pulled me along. There were a lot of really great songs. That song "Shattered" that Silence did. What was great about that song was we used the samplings from the audio book. He was manipulating Gerard Doyle's voice. Gerard Doyle had a teenage kid, and he thought, "Oh, man, I'm so cool in our household now."
AM
The other cool part is that Silence was very much tied with the Battle Axe Records crew and Swollen Members and Mocha Only. He was really tied into that whole scene. The other fun part is we took samples from the audio book and that to Freeland for "Burn the Clock" because he didn't release his version that he did on his own but, at the time, "Burn the Clock" and "Mind Killer" and were huge tracks being played at the time in London, at Fabric and the big nightclubs there.
FB
Then Adham Shaikh did "Through the Looking Glass." That was an excellent song.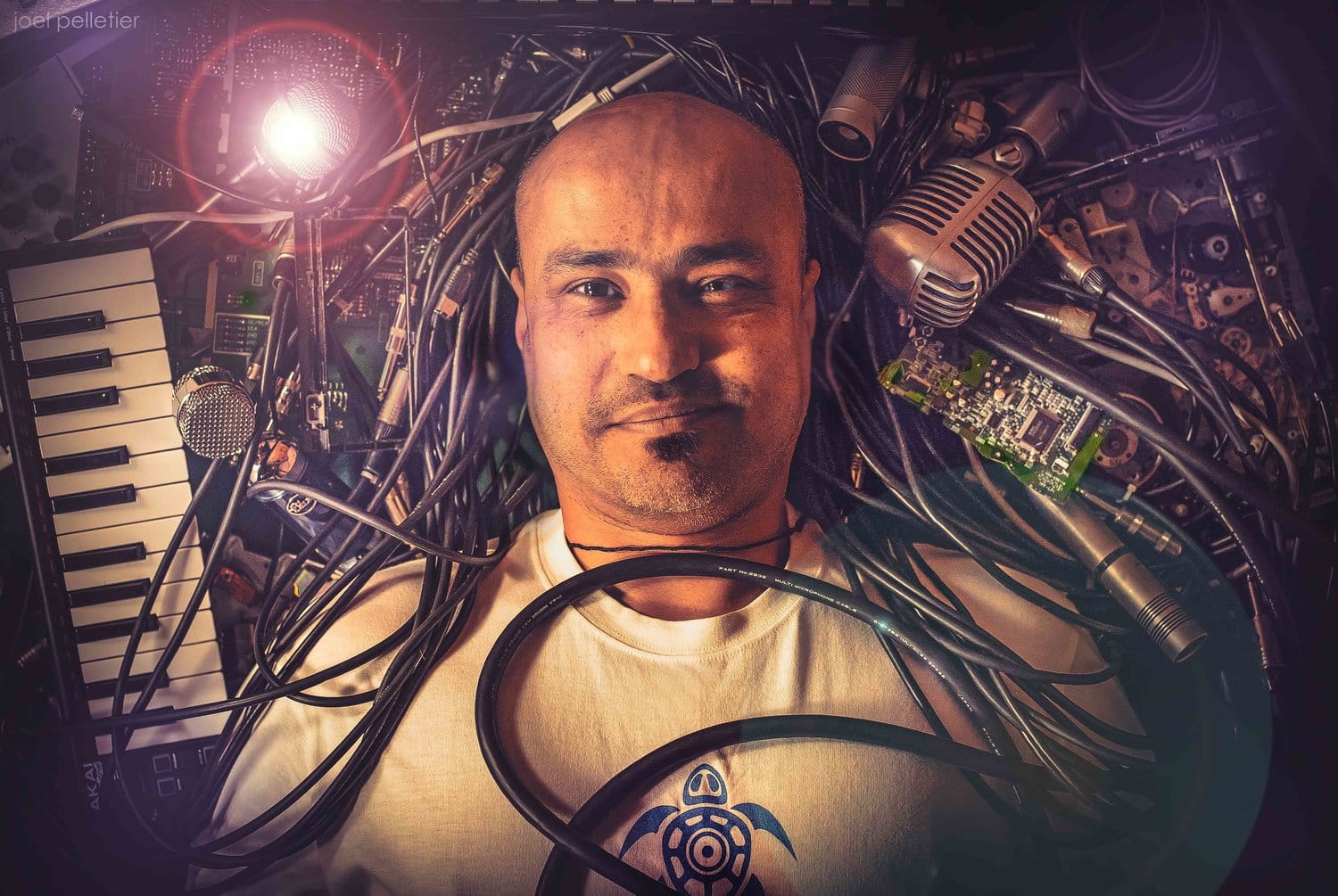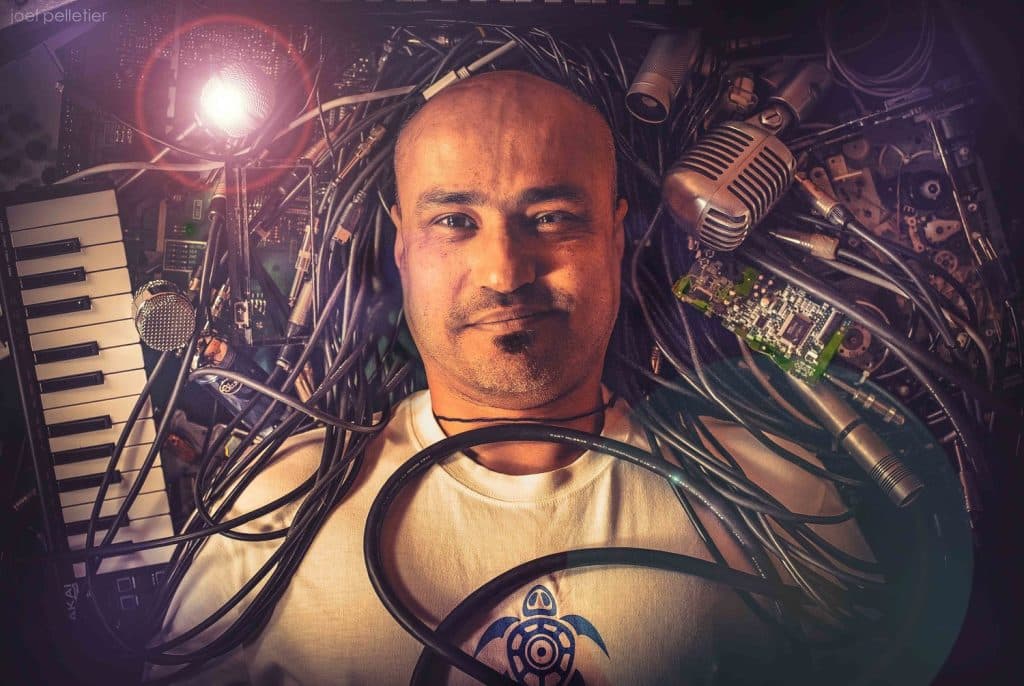 AM
Adham is an incredibly talented musician, and producer, and composer. He's been nominated for a Juno and an Emmy for composing work. "Through the Looking Glass" was an incredible piece. Not to toot our own horns, but doing this soundtrack was, for me, one of the greatest experiences because I had done some producing and some co-producing compilations and some artists. But I didn't have as much creative control as I did with The Looking Glass Wars soundtrack. It was very organic. It was like, "Okay, you guys, make your selection, make your thing." Then they would send it to you, and you had your notes and then I'd have my notes and we'd go from there, do rounds two and three. The friendships I had with the artists really allowed for this collaborative experience. It wasn't all about the money and exposure. It was just about everybody loving Alice in Wonderland and here's this opportunity and here's this book.
FB
One of the things I would try to offer was that creative freedom, even if the money was small, that's the upside. Let's have a really dynamic, creative endeavor. That's where that song "Puddles". "A puddle where no puddle should be," was a line in my book. That's how Alice finds her way to our world. That's what made it more unique in terms of a portal from Wonderland to our world. That was a fun song because they took that idea and riffed off of it. Then Queen Redd was another thematic, iconic character that we wanted to play with, and I think that's when Phontaine did "Sea of Redd".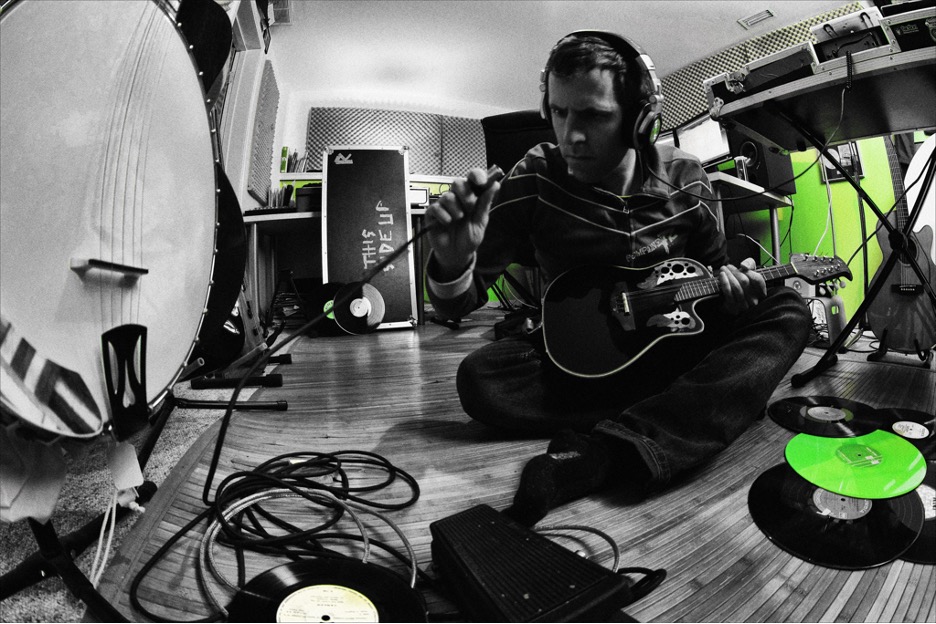 FB
I'm curious, do you recall your first introduction to Lewis Carroll's Alice in Wonderland? Or was it the Disney Alice in Wonderland? Or was it music?
AM
I was quite curious myself because I do have this memory of being in a sort of fantasy world and having this impression of, "Well, gosh, Alice in Wonderland came out long before I was born, so did I see in the theater?" I googled it and found that Disney re-released it in 1974. I would have been five, six years old. I'm not 100% certain, but I'm pretty sure that I went to a theater and saw it.
FB
Wow. So, you saw the animated cartoon first? That's pretty cool. When you say that you have this feeling of this imaginary fantasy world, do you think it's coming from Alice in Wonderland? The first instance of falling down the rabbit hole?
AM
I was very fortunate as a kid to have been surrounded by a lot of nature. The better part of the first 13 years of my life was surrounded by water and ocean and mountains and snow and trees and farms. I spent a lot of time in that, kind of fantasy world. I also had an older brother of five years and an older sister of seven years, and some alternative thinking parents.
My sister led a very alternative life, and I was introduced to some different ways of living at an early age. My brother was very creative, very adventurous, very extreme, in a lot of ways. I could do a whole podcast just on my brother. My mom got involved in philosophy. Then my dad had a civil engineering degree, so he had a bit more of a grasp on the mechanical aspects of life, but he also had very liberal minded ideals. Having been brought up with that, and seeing films like Alice in Wonderland, or Lord of the Rings, or these kinds of types of fantasy films, I was able to relate to them a little bit more.
FB
There's a lot of magic and inspiration and wonder and curiosity, especially curiosity, in how you were parented and the environment that you were in along with the things that your brother and sister were doing. All of it sounds like it could have been inspired by some of Lewis Carroll's own words and ideas that came out of Alice in Wonderland, which I think is one of the reasons it's endured. It's ability to transform the everyday life and the culture that's going on in the decade that it's being consumed. Especially with music, because we were talking about Jefferson Airplane earlier, and that whole experimental time of the 1960s. I think that album came out in 1967.
AM
Before I jump into the music aspect, I think one of the things I also want to touch on is the archetypes that were represented, not just in Alice in Wonderland, but also with Lord of the Rings, and even Star Trek. Tolkien and Roddenberry based a lot of those characters on universal archetypes and ideals. What's interesting, particularly those three, is that I believe a big part of their success is that no matter where you are from, or what your background is, there's always a character that you can identify with. There's something that you can like. If you're the intellectual you can relate to Spock or Captain Kirk as the alpha male, decision maker.
Perhaps there's the esoteric connection to those archetypes as well. That's a whole other conversation but the wonderment and the curiosity of trying to find who we are, especially if I'm watching an animated fantasy at the age of five, six years old, and having that impression on me of living in a fantasy world. Those types of messages and the morals of those stories can be really influential.
FB
I agree that a lot of the biggest movies and the most successful novels, a lot of them deal with archetypes that are easily recognizable. You can identify with the characters, and you can put yourself in the hero's shoes, or the hero's journey. Themes like, "Who am I?" which is a big theme in Alice in Wonderland. I think it's really true as to why they work so well. In The Matrix, which I absolutely loved, he was the "Chosen One". That's an archetype that's been used over and over. Same with Luke Skywalker, he's the "Chosen One". They have a lot of obstacles to overcome, and they go on this hero's journey.
AM
But let's not forget about the mentor figures and the symbolism and the transformation of The Matrix that also goes with Alice in Wonderland as well.
FB
That movie is just filled with Alice. It's everywhere. It's basically a version of Alice in Wonderland. I just was watching Stranger Things with my kids, and you have the Upside Down and the hero's journey into another dimension. Those are all archetypes, and Stranger Things capitalizes on a tone that's really unique. It's an 80s tone that we're familiar with, as well as all the references that the show brings up. It's nostalgic on one hand, but it's a fantasy.
Tell me about your favorite Alice-themed songs in pop culture. When you have Stevie Nicks or Gwen Stefani and then Tom Petty or Tom Waits, Lady Gaga, The Beatles. There's so many different artists and styles and yet all of them have Alice-influenced songs. Let's talk about that.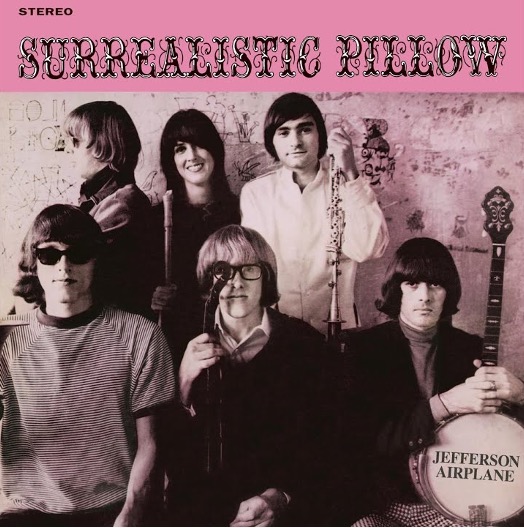 AM
The most obvious one to me is Jefferson Airplane for sure. In 1975, I was six years old. The classic rock that still is memorable to this day, these albums were coming out, or they were very, very fresh again. When I was six years old or five years old, my brother was 10 and he was a bit ahead of his time when it came to music. I was blessed with, with having, not just my siblings and parents having unique, really good music tastes, but we also had a lot of family friends. One in particular moved in with us and brought crates and crates of albums and records. There was a phase of the San Francisco psychedelic scene that came into the house – the Grateful Dead and Janis Joplin and Jefferson Airplane, definitely some of the folk rockers like Carole King. There was just some incredible music that I was being blessed with and I just remember listening to Jefferson Airplane and being completely blown away. Not just by the music, but the album artwork too. And hearing "White Rabbit" was like, "Oh my God, there's a song about Alice in Wonderland. How cool is this?" That was really the first impression of Alice that I got.
I can't really say about pop culture, how it was affected, I'm just talking about my real first experience. Also, you had the Eagles and Fleetwood Mac, and they were blasting out these incredible albums. Fleetwood Mac was very much one of my favorite bands back in the day, and I was fortunate to see them live at Wembley Stadium, and I've always loved Stevie Nicks. The thing I remember most was she created such an environment with her voice. The metaphorical aspects of her lyrics really brought in a sense of wonder and beauty of the song with the haunting vocals.
FB
I didn't realize how Alice influenced The Beatles. On their Sergeant Pepper's Lonely Hearts Club Band album, the album sleeve features an image of Lewis Carroll, and a bunch of imagery from Alice. The imagery comes through in some of their songs like "Cry, Baby, Cry" or "Glass Onion." Certainly, "I Am the Walrus" is from Through the Looking Glass. I was a big fan of The Beatles, and I didn't put that together until just a few years ago, as I did research and looked up bands that were influenced by Alice. Gwen Stefani's Alice-inspired video, "What Are You Waiting For?" is really about a case of writer's block. I identified, sadly, with that, but in that story, she's getting assaulted by a rabbit and being chased around a maze in this sort of skirtless gown. Tom Petty also did an Alice-inspired song, "Don't Come Around Here No More." That was a really cool video.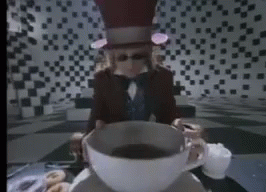 So, what do you think keeps people coming back to Alice as a springboard for their own imagination and their own art?
AM
I think it's a natural progression for an artist and, although I've only written a couple of songs in my life, but at least when I go into a creative mode, we want to tap into that world that we remember. I also get back to the symbolism aspects of Alice in Wonderland and how the different experiences can mirror what's going on in our own life. We can add the lyrics, or we can do it metaphorically. But imagine how many songs are out there that you don't even know about that were inspired by Alice in Wonderland.
Let's not forget about the psychedelic aspect too, because part of an artist's development is perhaps taking some alternative medicines.
FB
Some pink mushrooms to find inspiration in the Valley of Mushrooms.
AM
You're gonna call them mushrooms but I'm going to refer to them as medicine. The trips can also be inspiring as part of it is delving into the alternative sides of the mind and the imagination and the brain. So, you're going to be able to fantasize or imagine and visualize these things that are happening to you and in alternative world from your memory.
FB
You're talking about exploring an alternative of state of mind; however, you get there, and to see what creativity comes out of that and if it's cohesive or not. I think a lot of us creatives have played around with that idea. Sometimes it's in a dream state.
AM
When we wake up, we've had a dream that's going to inspire us, perhaps, to do something completely different with our day. Everybody has their own creative outlets and whether they're a painter or a songwriter, it's going to come out. Alice in Wonderland, the influence, and the memories are embedded in a lot of people.
FB
That's very, very true. Alice represents a particular kind of journey and a state of mind that people feel themselves in and she comes out the other side, and she ends up having a lot of agency and having a stronger sense of who she is.
---
If you liked my interview with Androo and All Things Alice, please consider donating to this GoFundMe campaign to finish There's Something About Alice, the documentary featured last episode, so it can be shared with the world.
Should you decide to support the documentary on GoFundMe, please send your receipt as proof of donation to automaticstudio@gmail.com to claim one of the following rewards:
Over $25 earns a social media shout out from Frank
Over $50 earns a Looking Glass Wars Art Print set
Over $100 earns a Hatter M. Graphic Novel Bundle signed by me or a limited edition, hand-printed 11 x 15 inch illustration from Alice's Adventures in Wonderland by renowned artist Harry Furniss, printed on Arches Velin rag paper by printmakers George Walker and Andy Malcolm (Cheshire Cat Press)
Over $150 earns an entry into a raffle for a rare signed There's Something About Mary poster (only 2 in existence)
Over $250 earns a 1 on 1 call with Frank Beddor, Wendy Rowland, and Andy Malcolm to chat about filmmaking, publishing, and all things Alice in Wonderland
For a $500 donation you will receive a signed copy of the new, in-progress 300-page coffee table book, There's Something About Alice, to be published in early 2024 by Firefly Books
---
For more information on Looking Glass Wars & Alice in Wonderland, check out the All Things Alice Blogs From Frank Beddor.