A Look At Lewis Carroll's Wonderland Through the Pool of Tears
As the Royal Scholar of Wonderland, I, Bibwit Harte am tasked with peering through the Pool of Tears to see the myriad of creations inspired by Wonderland, from Lewis Carroll's fanciful novels, Alice's Adventures in Wonderland and Through the Looking Glass first published in 1865, to the 1951 animated movie Alice in Wonderland from Disney to the very accurate 2006 New York Times best-selling series The Looking Glass Wars with Princess Alyss by Frank Beddor.
Today we will explore the influence of The Royal Millinery on other worlds. You maybe quite surprised to learn that in the less imaginative realms, hats are never imbued with Caterpillar Thread and are very rarely used as weapons. The only acts of violence ever ascribed to this mundane millinery is they are on occasion referred to as "Killer Looks." (chortle)
In spite of their less dangerous designs, several hats in this world (and their owners) have become rather famous. Here is a little list…
The Venus of Willendorf's Woven Cap
While there are not many official records of hats before 3,000 BC, they probably were commonplace before that. The 27,000-to-30,000-year-old Venus of Willendorf figurine appears to depict a woman wearing a woven hat. Similar sculptures, first discovered in the nineteenth and early twentieth centuries, are traditionally referred to in archaeology as "Venus figurines", due to the widely-held belief that depictions of women represented an early fertility deity, perhaps a mother goddess. Hats have been around since the time of the mastodon.
The Cap-Crown of Queen Nefertiti
Nefertiti was a queen of the 18th Dynasty of Ancient Egypt, the great royal wife of Pharaoh Akhenaten. Nefertiti and her husband were known for a religious revolution, in which they worshipped solely the sun disc, Aten, as the only god. With her husband, she reigned at what was arguably the wealthiest period of ancient Egyptian. Nefertiti favored a flat-topped version of the blue war crown (or Cap-Crown.) The famous bust of Nefertiti depicts her wearing this crown. The crown linked the queen with the goddess Tefnut, a solar deity and it looked stunning! (Note to self: I should look into getting a similar hat made for Alyss of Wonderland.)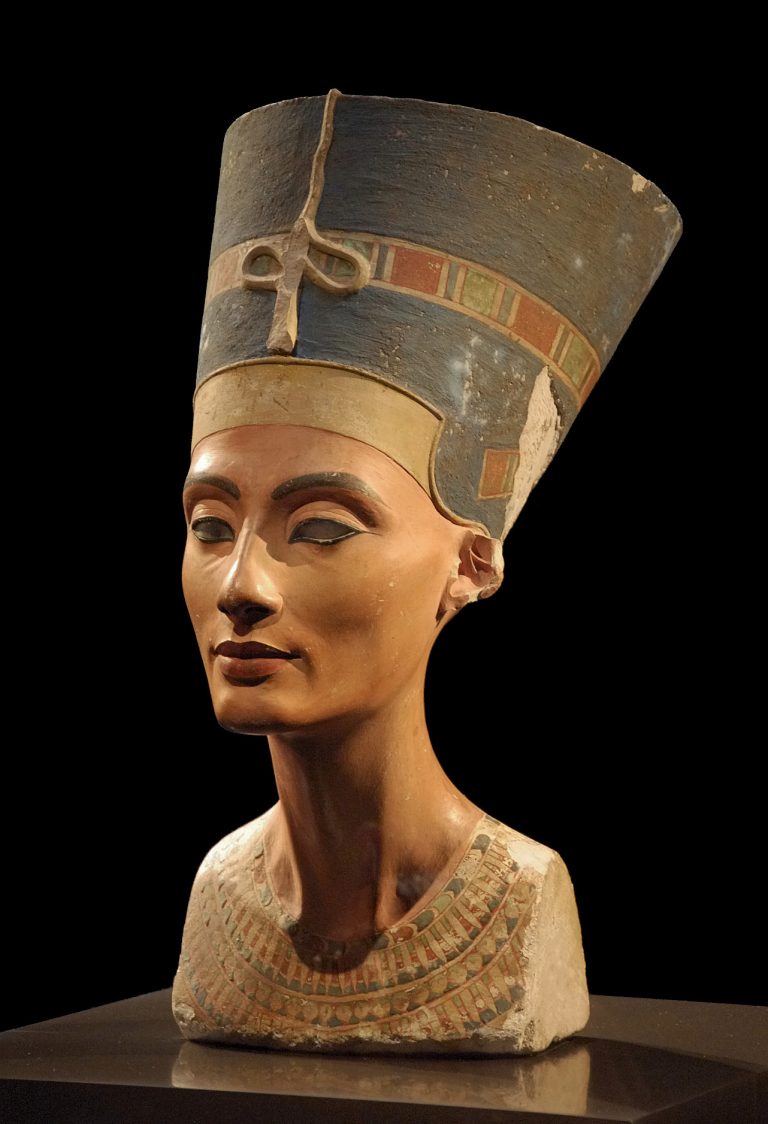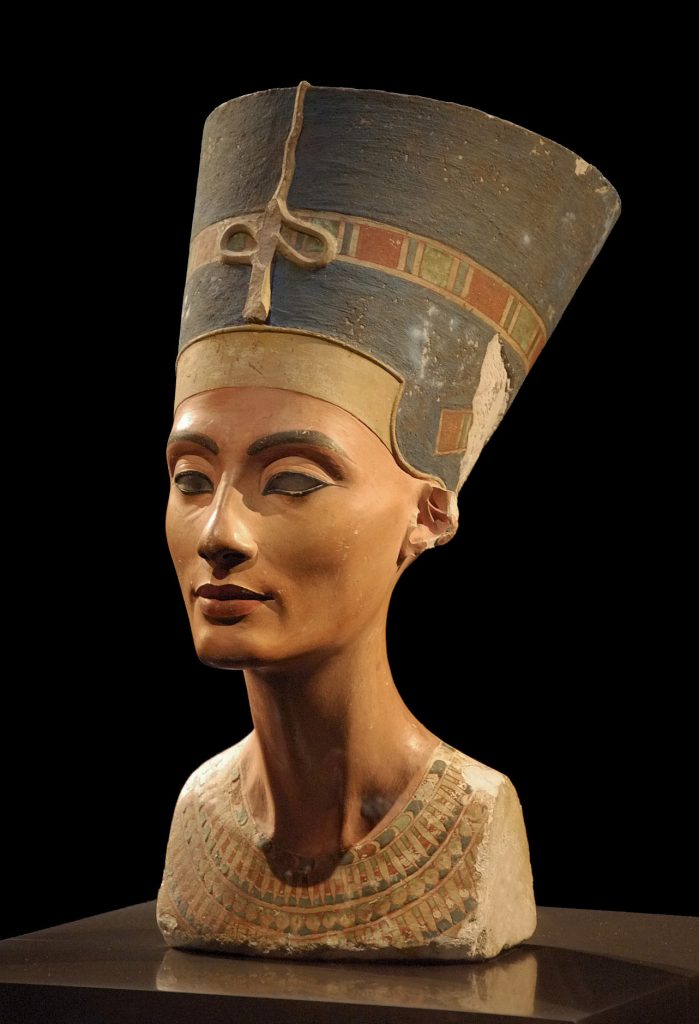 Archibald Armstrong's Jester's Cap
When King James I succeeded to the English throne, Armstrong was appointed court jester. Archibald modified the traditional "donkey eared" fool's cap and added bells and a third floppy cone creating the now famous (or infamous) Jester's Cap.
His influence was considerable and he was greatly courted and flattered, but his success appears to have gone to the jester's head. He became presumptuous, insolent, and mischievous and was much disliked by the members of the court, but James favored him and as long as he pleased his audience of one, he was able to keep his head (and his hat) safely attached to his body. Certainly, if Archibald had been in the Court of Queen Redd of Wonderland, she would have said, "Off with his head!"
Marie Antoinette's Boat Hat
Marie Antoinette was the last Queen of France prior to the French Revolution and before she lost her head, she was known for her outlandish hats and hairstyles. In Paris, following a maritime skirmish in 1778, women of fashion commemorated what they saw as a French victory against the British with the Coiffure à la Belle Poule, an elaborate hairstyle containing a replica of the ship itself.
The Queen was not to be outdone by her courtiers, so she created the most lavish nautical fascinator of them all. Certainly, this elaborate headpiece did nothing to silence claims of her extravagance. Queen Genevieve of Wonderland (Queen of Hearts) would have never tolerated such decadent behavior! Her royal subjects were her priority.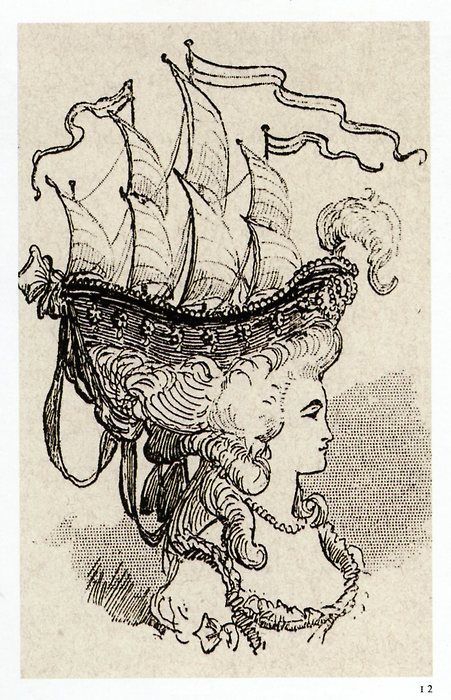 Napoleon Bonaparte's Bicorne
French emperor Napoleon understood the importance of branding, and throughout his life used imagery and clothing to convey power and status. His most famous hat was his black-felted beaver fur bicorne. The imposing nature of this chapeau gave the Emperor some much needed stature. Traditionally, the bicorne, with its distinctive deep gutter and two pointed corners, was worn with the corners facing to the front and back, but so as to be distinct on the battlefield, Napoleon wore the hat sideways so that anyone scanning the crowds would instantly know him by his jauntily angled hat.
The conquering ways remind this author of the Wonderland's ArchEnemy, King Arch of Archland.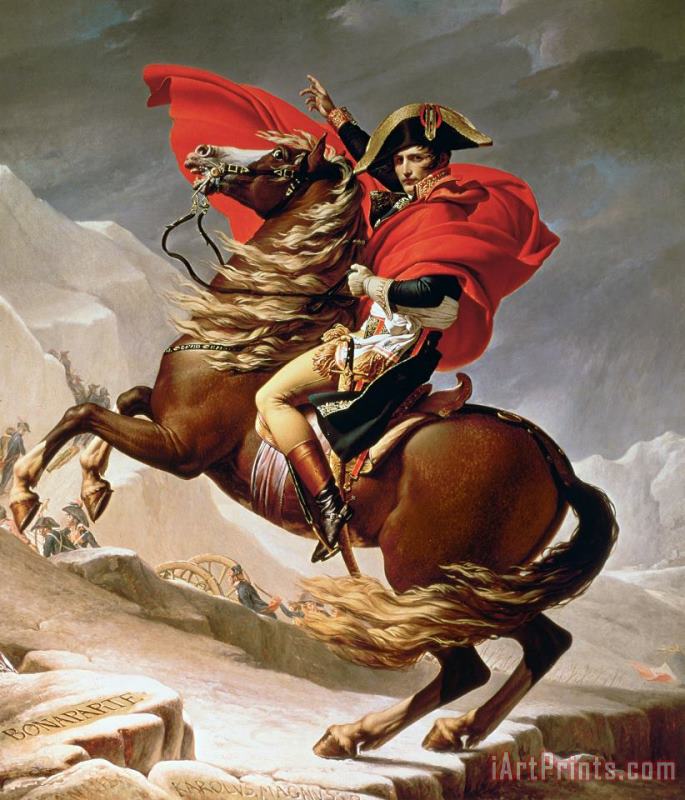 Davy Crockett's Coon Skin Cap
Davy Crockett was a celebrated 19th-century American folk hero, frontiersman, soldier and politician. Even after he left his deep woods home to become a member of the United States House of Representatives, he still would frequently don his signature cap to remind himself (and others) of his humble beginnings. Coonskin caps are fur hats made from the skin of a raccoon, with the animal's tail hanging down the back.
The caps were originally worn by Native Americans, but were appropriated by 18th century frontiersmen as hunting caps. Davy Crockett, who is frequently depicted wearing a coonskin cap, seems to have had an authentic connection to them. He wore the hat during the famous Battle at the Alamo and the presence of the coon skin cap allowed his battle torn body to be identified.
Abraham Lincoln's Stovepipe Hat
Sixteenth president of the United States Abraham Lincolnwas exceedingly tall at 6 foot 4 inches, and the addition of his famous top hat accentuated his height even further. Lincoln used to keep papers and speeches tucked inside his hat and he would fish them out when needed, making his hat not just a natty bit of headgear but also a useful repository. The most famous of Lincoln's stovepipe hats was the very one he wore on the night of his assassination at Ford's Theater on April 14, 1865. Gentle readers, you may recall that Hatter Madigan once instructed President Lincoln on the art of Hat Throwing. This adventure was chronicled in the thrilling tome, Mad with Wonder.
Winston Churchill's Homburg
British wartime prime minister Winston Churchill was renowned for his hats. Churchill himself once wrote a humorous essay on the subject, remarking that as he did not have a distinctive hairstyle, spectacles, or facial hair like other famous statesmen. Cartoonists and photographers of the day focused instead on his love of headgear.
Churchill wore a number of styles of hat, from top hats to bowler hats, but he is probably most famous for his homburg. The homburg is a felt hat with a curved brim, a dent that runs from front to back, and a grosgrain ribbon that forms a band. On the subject of homburgs, we are all very familiar with the Wonderland resident, Molly Homberg. Churchill certainly would have admired her spirit!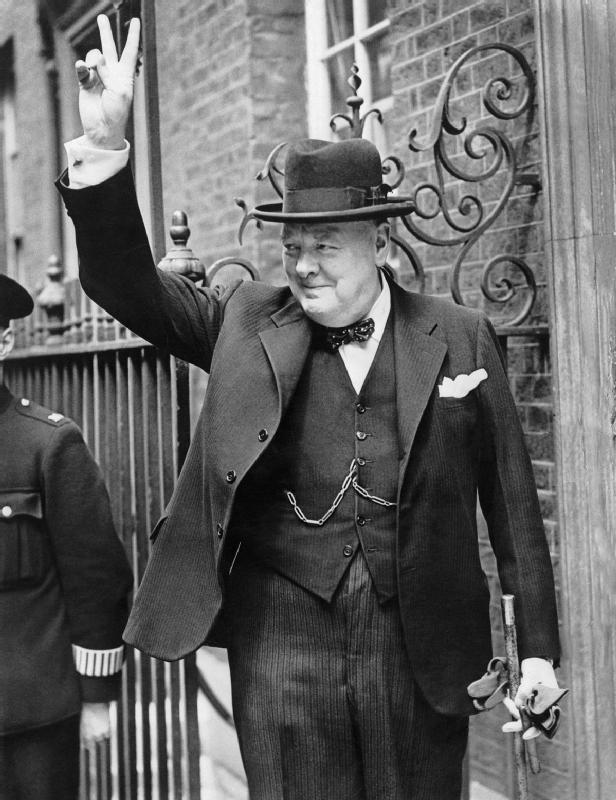 Jackie Kennedy's Pillbox Hat
Jacqueline Kennedy Onassis was one of America's greatest style icons, and one of her most memorable looks was the pillbox hat perched on the back of her head. Kennedy had many versions of the pillbox, but the most famous is the watermelon pink one she wore with matching pink Chanel-style suit on November 22, 1963, the day President John F. Kennedy was assassinated. Jackie, who had been at his side in her pink suit, was covered in her husband's blood. When aides repeatedly suggested she change her clothes, according to biographer William Manchester Jackie refused, saying "No, let them see what they've done."
If you enjoyed my little Hat History, please return soon for more posts about all things Alyss (and Alice) in Wonderland!